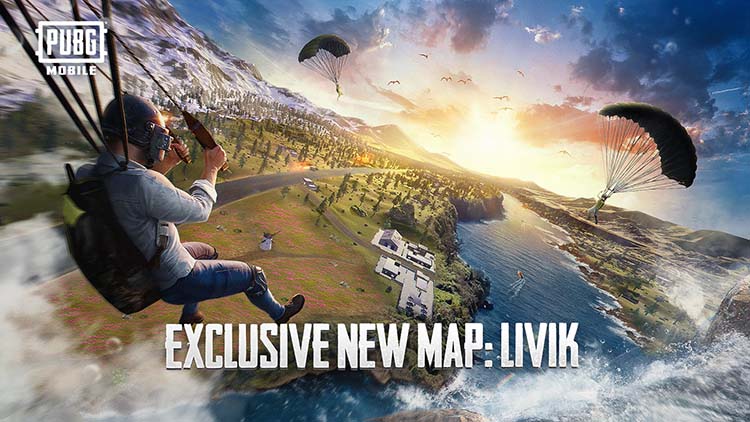 PUBG New Map – Livik
The season 14 of PUBG brought a new map for gamers, Livik. Launched exclusively for PUBG Mobile, this map is designed for a quick 'classic game' experience. As per PUBG, one match of Livik lasts for approximately 15 minutes. It is the smallest map of them all with a lobby of fewer people. There are a total of 52 people compared to 100 in other maps. A classic game of map Erangal and Miramar can last up to 40 minutes and gets boring at times. However, in Livik, there is not much space to run and the play zone is quick. The map is based on  Nordic geography with beautiful graphics. Just like Sanhok, locations in Livik are full of weapons and supplies. There is no time to rest in this one, make a nice jump and spray your favourite guns.
The map is small but deadly so Stay Alert!
Livik is the smallest map in PUBG Mobile. This 2×2 km map is significantly smaller than 8×8 Km Erangel and Miramar. Therefore, even having half the number of people, Livik has a higher player density. There is not much space to run, unlike Erangel and Miramar. Hence, the probability of bumping into enemies is high in Livik. Stay Alert!
Let's Go!
This new map is not the best fit for campers. There isn't enough space and no time for you to camp. The map is designed for quick gameplay, a game approximately concludes in 15 minutes. There isn't any time to waste on this map. As soon as you land, start running to collect a good loot. Do not take long in small spaces looking for your favourite guns. The map is extremely small and hence you'll find enemies approaching you frequently. To do well in Livik, you must know your weapons well. You need to make the best out of whatever you get. The map has lots of weapons spawned, it won't be too long before you find your favourite gun if you keep moving.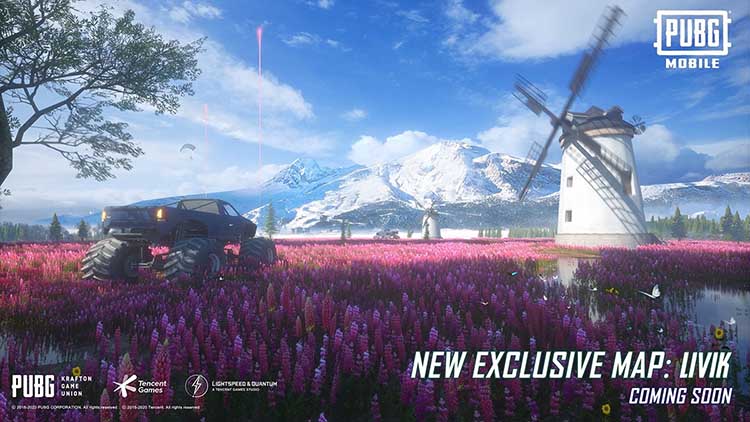 Fall back to the safe zone!
One of the best features of this map is that it's really good for open-area fights. The tiny map has buildings and shelters in close proximity of a player all the time. Even in completely open areas, there is thick grass and lots of big rocks and trees. Locations like waterfall have graphics that are terrific for combat. Pick up the best guns and start moving. There are lots of buildings and objects all over the map to hide behind. So peek and attack the front.
Land As Quick As Possible
Landing might not seem as important in Livik as in Erangel, Sanhok and other maps. But you must be really quick and precise to land at the desired location. In this small map, there will be enemies everywhere. You do not want to delay the landing and die without finding weapons or worse while landing.
Play with strategy and concentration
Whenever a bullet is fired in the proximity of a player, the location is displayed with a red mark on the mini-map. This gets a bit tricky in Livik as the map is very small and hence there will be bullet sounds and red marks on the map all the time. You must be careful before you shoot. At times, you might confuse a bullet mark from far as a nearby enemy. The map is not suitable for camping but be sure of enemies before firing a bullet and giving away your locations to almost the whole lobby.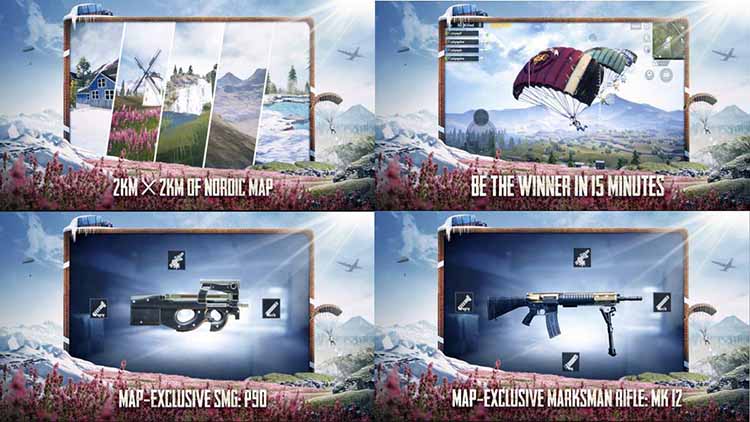 PUBG Mobile – Livik Map: All you need to know
Livik is beautiful. It's not only amazing for quick gameplay but the graphics of the map can trigger your wanderlust. The map is full of stunning locations, green-dense forests, tall dark-brown trees, flowers, alluring rocks, waterfalls, caves, snow-covered mountains and tiny houses. The map is 2×2 km big making it the smallest map in PUBG Mobile. It's a bit similar to Sanhok, only better.
This is a Nordic map that's located somewhere in northern Europe. Vikindi is also based on a Nordic region. However, Vikindi is extremely cold with snow all over, Livik is quite pleasant. There are windmills and gardens of flowers that are found in Holland and Sweden. Norway could be another possible inspiration for Livik. The north-east portion of this map is a cold region with snow-covered mountains and fields. On the contrary, to the west of all the snow, there is a bit of barren area of land like the Miramar map.
The interiors of buildings are inspired by Sanhok and Erangel maps. There can be a maximum number of 52 players at once in Livik. Although the small area gets densely packed even with 52 players. Lots of weapons are spawned in the game just like in Sanhok. Livik is designed for intense and quick gameplay. The play zone shrinks quickly as well. The map is not ideal for campers. Overall, the map is really nice in every perspective.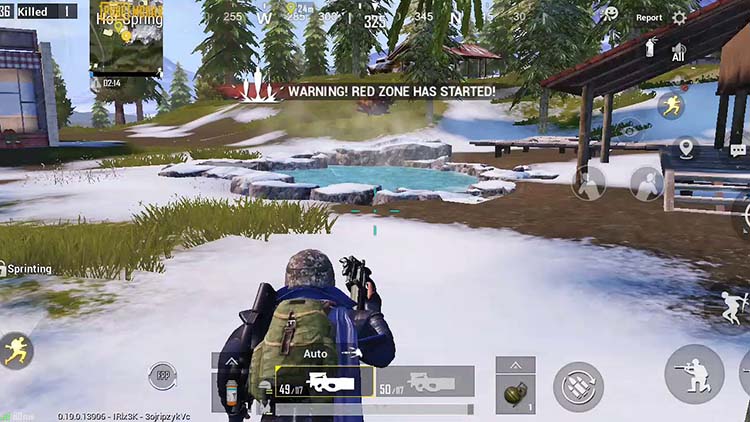 Hidden locations in Livik
Hot Spring: Livik map is full of several stunning locations. Flower gardens, snow mountains, ponds, caves are all beautiful. Hot Spring is perhaps the best location among all. It is located in the north-east direction. It shares boundaries with buildings, broken walls, trees, and rocks accounting for a nice covering area for players. At this location, players can be healed with the water, just need to take a swim in the magical water.
Waterfall: Another unique location in this map is the waterfall. It is in the south-east direction of Livik. There is a beautiful little cave behind the waterfall where a lot of weapons can be found. If you get to this location, consider yourself lucky.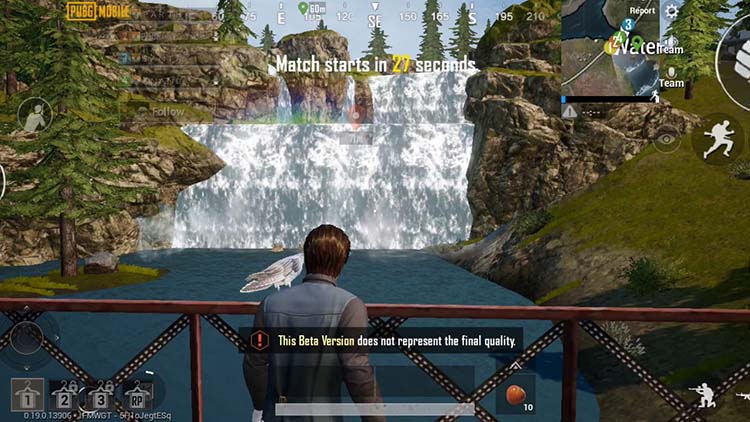 Special weapons in Livik: MK12 and P90
The exclusive weapons of Livik are MK12 and P90. The former can only be found on this map. P90 is available in other maps as well. MK12 is a marksman rifle (DMR) that uses 5.55 mm ammo. The single-shot weapon is quite powerful and highly stable. It is very rare to be found. The P90 is a submachine gun (SMG)  that's available in other modes of PUBG as well. P90 is amazing for close-range combats as it has a blasting firing rate.
How to get a Monster Truck in PUBG Mobile?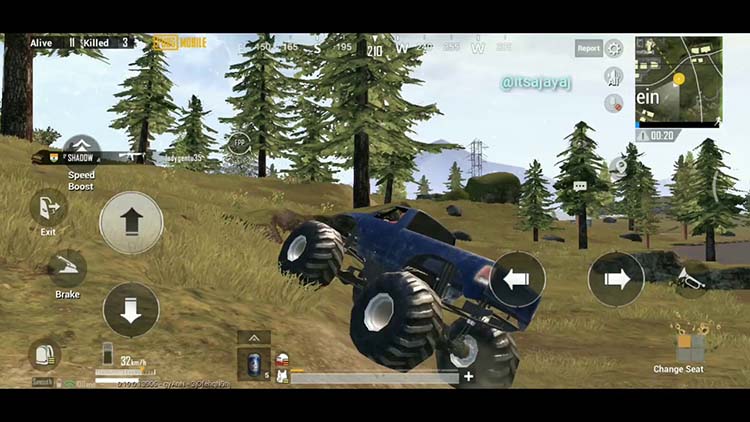 The special vehicle of Livik is the Monster Truck. This is the ultimate vehicle for this map. It is super strong and fast. It is made to easily move around the map with varying geography. The monster truck has a big set of wheels that keep it stable on rocks mountains as well as snow and forest. It has a capacity of 4, the whole squad can ride the vehicle together. The Monster Trucks are spawned randomly, they can be found anywhere. There is no fixed location.
Where to find super crates in Livik?
Super crates contain super weapons and accessories. In this small map, these crates are spawned randomly. Hence these are difficult to find. Though near the waterfall you can find a super crate most of the time. If you get lucky, there you will find two of these near the back of the waterfall. There are guns like MK12 and P90 in these crates. These two are exclusive weapons of Livik.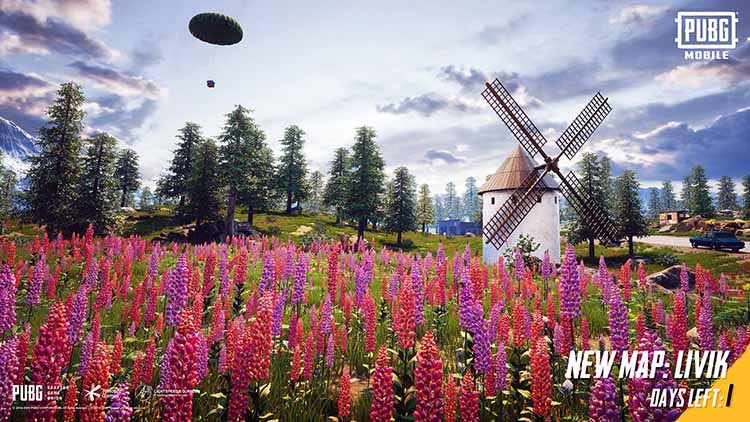 Livik Gameplay: Basic strategies to follow
If you want to get those yummy chicken dinners in Livik, you'll have to say goodbye to camping. The key to ruling this map is to keep moving and staying together as a group. Make a fast and accurate jump, quickly loot the areas and start wiping out the enemies. It is not the best map for sniping as well. Also, watch out for the play zone that shrinks rapidly. Stay alert!