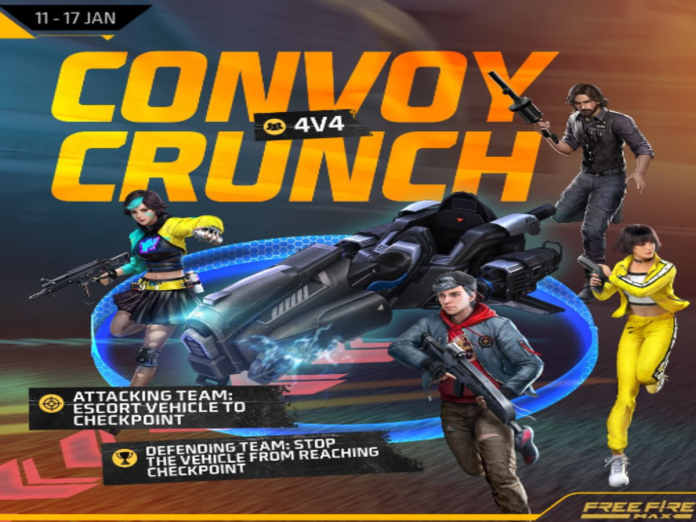 Free Fire MAX has introduced the Convoy Crunch mode in the game once again. Convoy Crunch is a 4v4 arcade mode in Free Fire. In this mode, the player's primary goal is to protect their spawn spot while the opposing team attempts to seize it using a Monster Truck.
The best-of-three-round format of this mode in Free Fire determines the match winner. The winner will be the side that wins two of the three rounds. There will be four checkpoints for the crew operating the monster truck.
One squad member will operate the vehicle, while the other three will guard it against the enemy. The truck's destruction before it reaches the other team's spawn point is their primary goal.
This mode is, without a doubt, a very fun and different mode to play. Players who haven't tried the Convoy Crunch mode yet should definitely do so.
Also Read: Free Fire Redeem Codes 17 January 2023 In India; How To Apply And Win Mega Prizes