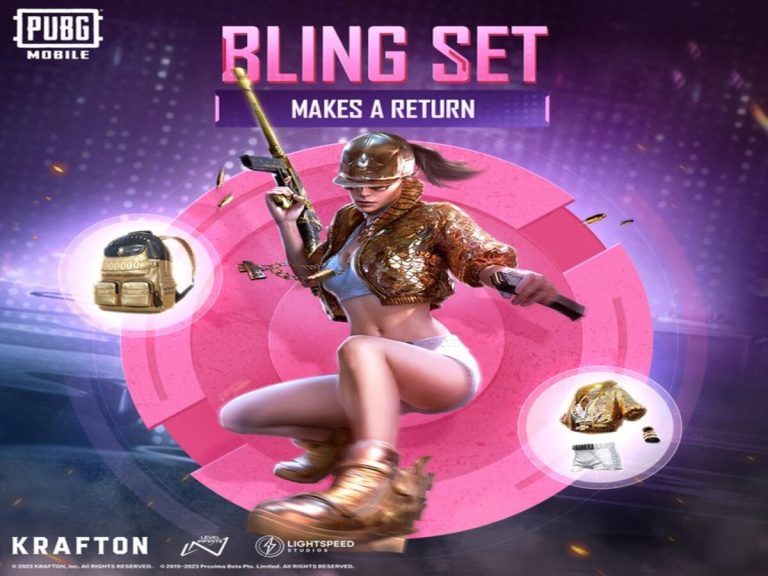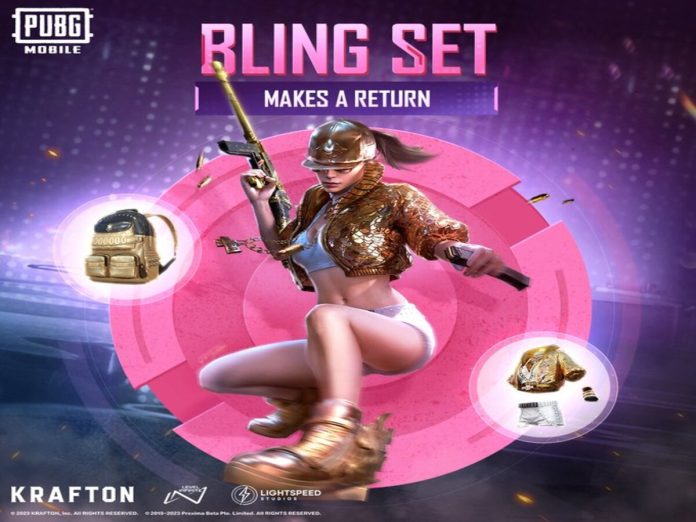 PUBG Mobile is one of the most popular battle-royale games in the world at present, winning numerous accolades and awards, and boasting a high player count.
The reasons for the game's success are plenty, including the ease of gameplay, fun features, and a thriving esports scene.
Another important aspect that brings more popularity to the game is the frequency with which new events and outfit bundles or sets and released in the game.
This keeps the game fresh and exciting, always giving the player base something to look forwards to.
Incredible events, features, and more are consistently added by the developers to PUBG Mobile.
Participating in the event will provide PUBG Mobile players with fantastic benefits. During the PUBG Mobile Amazing Rebate event, players can spend a set quantity of UC to receive extra benefits. 
The developers have reintroduced the PUBG Mobile Bling Set. It was announced in a tweet that read:
"Bling is the thing! Shine bright during that Chicken Dinner; the Bling Set has made a return! "
How to get the Bling Set in PUBG Mobile
To receive the Bling Set in PUBG Mobile, follow the detailed instructions given here below.
Open PUBG Mobile and sign into your account on your mobile device.
Go to the game's event centre and search for the most recent event.
Use in-game money (UC) to draw the prizes.
Apart from this, the Rockstar Energy x PUBG Mobile collaboration is also active in-game.
Rockstar Energy Drink and PUBG Mobile have partnered to provide players a fresh and thrilling gaming experience.
Players will be able to collect both in-game rewards and real-life rewards as well thanks to the collaboration between the energy drink and PUBG Mobile.
To unlock in-game goodies, sign in and take the PUBG Mobile WhatsNext Challenge.
Via the collaboration, players of PUBG Mobile will have the chance to take part in a variety of activities and tasks to earn Rockstar Energy Drink codes that can be exchanged for in-game rewards. 
Also Read: League Of Legends Wild Rift Patch 4.2 Playhem Update Details, New Champions