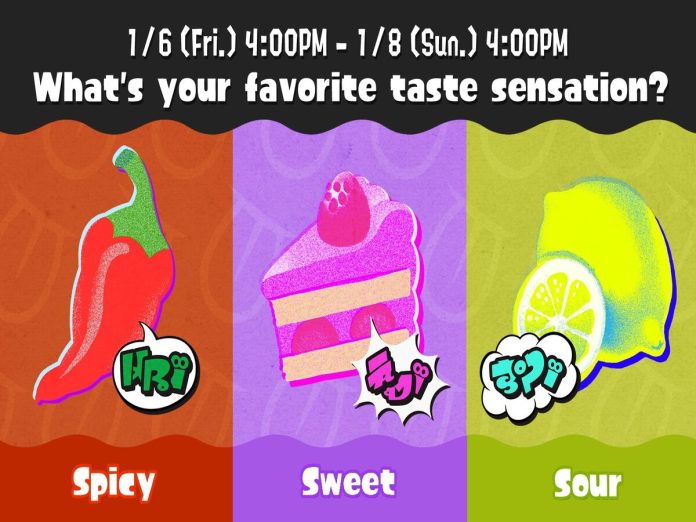 Splatfests are the highlights of Splatoon 3. Fans have another fun Splatfest in store as Splatoon has officially announced the next one.
The next Splatfest in Splatoon 3 appears to have a food-related theme. Players will have to fight for their favorite taste sensation from Spicy, Sweet, or Sour. The Splatfest will commence on January 6, 2023. The event will come to a close on January 8, 2023. 
Splatoon 3 players can expect some fun and exciting elements in this edition of the Splatfest. With vibrant colors and an interesting theme, the next Splatfest already looks promising. Stay tuned for more details regarding the same.
Also Read: Free Fire New Patch Update To Be Released On 11 January 2023