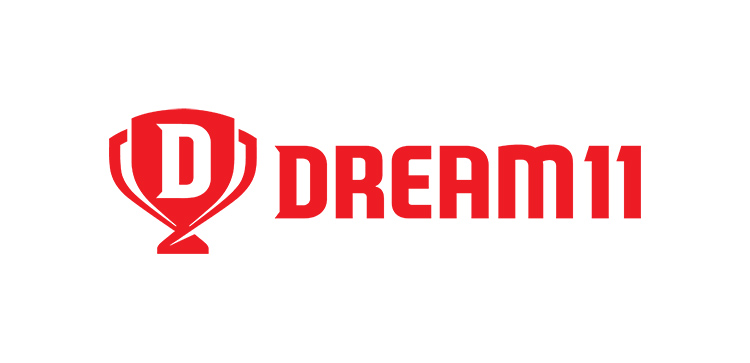 You must have heard about Dream11, India's Biggest Fantasy Sports Platform. Its Ads keep running multiple times during the Indian Premier League (IPL) and other Series on TV.
Have you ever wondered what it is and why your next-door neighbor is so crazy about it? If you are unaware, then there is nothing to worry! We are going to discuss the success story of Dream11 in this post! All set to know more? Let's explore together!
The concept of Fantasy Cricket games was new in India. And the scene dates back to no earlier than 4-5 years. But fans of Cricket and other sports have taken to it so much that millions of users are now playing on Dream11.
What's more, the initiation of the IPL was a big factor for people to turn to Fantasy websites. Such Tournaments helped users to employ their knowledge of the game and engage in leagues by making virtual Teams. This way, they started scoring points based on the performances of a real player and won real cash.
As a result, Dream11 became a rage in recent years. You may know about any sports like Basketball, Football, Hockey, Kabaddi and more inside out. You can use your knowledge to create a virtual Team of players who you think are going to play in a live match.
Thus, you can go ahead and score points on how good or bad your selected players in the real game perform and take home legal money. A user who scores the maximum points in joined contests emerges as the rank holder on the leaderboard.
Dream11 comes with the option of paid and free contests. Being a user, you need to pay a certain fee to enter a real money contest and win real money. Dream11 allows the participation of a user who has attained the age of at least 18 years.
If you know how to predict a match outcome and how a player will perform in a live match, then you are the right fit to engage in a Dream11 league.
The cash that you earn can be transferred to your PayTM or registered bank account.
Story of Dream11
By now, you may have an idea that Dream11 is the biggest online Fantasy platform available in India. However, its journey was not smooth. And making it to the numero uno spot was not a cakewalk as it had to deal with multiple roadblocks.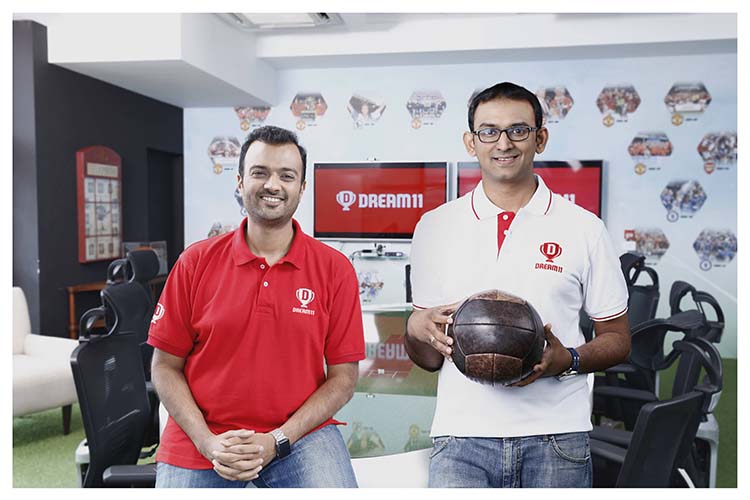 It was 2008 when Bhavit Sheth and Harsh Jain joined hands to come up with the concept of Dream11. They launched Freemium Fantasy Sports in 2012 for Cricket crazy fans of Asian countries. The company went on to register 1 million users by 2014. The numbers soared to 2 million in 2016 and escalated to 45 million by the end of 2018.
Dream11 is now a proud member of the Fantasy Sports Trade Association (FSTA).
It also happens to the Founder member of the Indian Federation of Sports Gambling (IFSG).
Tencent leads the new venture as Dream11 could find its way of becoming a Series D Funded Organization. The earlier investors of Dream11 were Kalaari Capital, Multiples Equity, and Think Investments before Tencent joined it.
As of 2018, Dream11 is ranked 9th and is among one of the Great Mid-Size Workplaces in India. It also managed to make a mark by getting enlisted among the Highest 10 Innovative Corporations in Asia in 2019 by the Quick Company.
But the brand could not get a smooth going in India as it had a case slapped in AN judicature of India.
Nonetheless, the Court ruling concluded that engaging in a Dream11 match engrosses multiple skills sets discretion and judgment. Hence, the users need to come up with using high-quality attention, data and judgment. The Court also mentioned 'the component of skill' as a major factor and its influence on the result of a Dream11 game.
Still, the law of the land did not let users play Fantasy Cricket and other sports in Telangana, Assam and Odisha. Supreme Court also dismissed an appeal against it.
Overall, the judgment helped Dream11 to continue operating in India.
Dream11 Brand Ambassador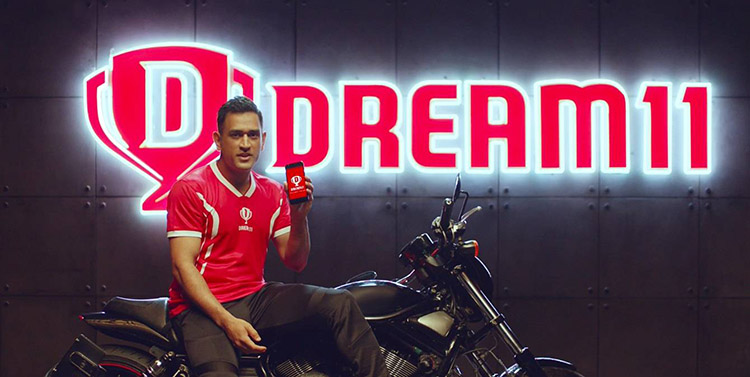 The Former World Cup-winning Captain of India, Mahendra Singh Dhoni is the current brand ambassador of Dream11. During the 2018 edition of the IPL, he launched the 'Dimag Se Dhoni'campaign. Ace commentator Harsha Bhogle was also Dream11's brand ambassador in 2017. You must have enjoyed the Dream11 Ads featuring MSD being played between breaks during IPL and other vital Tournaments.
Dream11 Deals and Partnerships
Over the years, Dream11 has managed to collaborate with multiple brands and leagues. Take a look:
It partnered with 3 leagues in Cricket, Basketball and Football.
Dream11 became the Official Fantasy Partner for Hero Indian Super League (ISL), Hero Caribbean Premier League (CBL) and National Basketball Association (NBA). The company also joined hands with ISL as the Official Fantasy Football Partner.
In association with Dream11, National Basketball Association, the professional basketball league of USA came up with a Fantasy Basketball game.
The organization also joined hands with International Cricket Council (ICC), and International Hockey Federation and Pro Kabaddi League. It helped Dream11 to come up with new games on its platform – Hockey and Kabaddi.
The Board of Control for Cricket in India (BCCI) unveiled Dream11 as the Vivo Indian Premier League's Official Partner in March 2019. The company signed a deal with BCCI for 4 years beginning 2019.
Dream11 also got the opportunity to launch the 'Official Fantasy Game' of the IPL.
Dream11 income at a glance
Dream11 makes about 7.8 billion per year with the speculation of 2 Cricket match contests. The major source of income earned by Dream11 comes from the registration fee by users.
Dream11 has become a bigger brand today. It has happened after it signed a deal with BCCI and is now sponsoring the Vivo IPL officially. Hence, it is sure to see more moolah coming its way. Hence, it may help it grow into one of the most influential brands.
You just went through the story of Dream11 and how it made its way in emerging as one of the big in the business and reaping billion dollars per year.
For many more such inspiring stories, keep following KhelTalk!