February 8, 2021 by KhelTalk
Pros
+ Available on Android & IOS + Many Promotional Offers
Cons
- Bad Desktop UI - Confusing Referral System
Howzat Review
The popularity of a globally renowned Tournament such as the Indian Premier League (IPL) is worked as a blessing for die-hard Cricket and other sports fans. Now they are able to use their Cricket and other sports skill and play fantasy Cricket and more to win cash.
Earlier, many customers had to gamble, which was not legal to win some money on a Live match. It has changed, and nowadays, you can engage in playing in Fantasy Cricket on multiple apps and websites and win cool cash.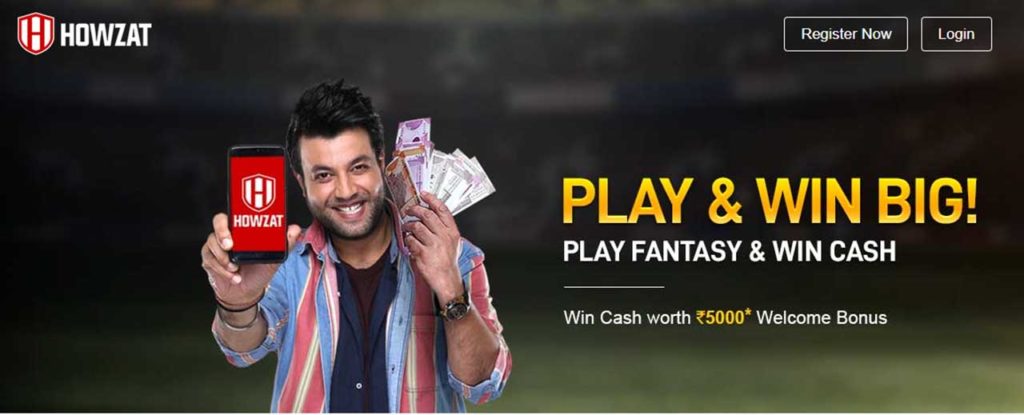 A user on an online fantasy sports platform can create a virtual Team by choosing players from two squads that are competing in a real match and score points based on their performances. Based on your standings on the leaderboards, you can win some handsome cash and start earning a passive income without legal issues.
The concept of fantasy sports is still new in India with multiple platforms being devoted to helping users play games as per their likings of a sport and earn cash.
If you love Cricket and other sports and possess knowledge about it, then you can use your skills to create a virtual Team on a fantasy app and compete. Playing fantasy sports is absolutely safe and legal as it employs your skills to win cash and not a lottery.
Among so many fantasy sports platforms, fantasy Cricket based is the one that is most successful.
Howzat is one such online fantasy Cricket platform that has got quite a following in India. It has got 7 million registered users.
It lets a user who has attained the age of 18 to sign up and register online. You don't need to pay any registration charges to play on Howzat.
But you need to be an Indian citizen to start playing in live contests and more. What's more, you also need to have a valid email account to get yourself registered on its app.
Let's know more about Howzat in this review and make you aware of other aspects of this fast-growing online fantasy Cricket platform.
Howzat Overview – Everything you need to know
Here is our Brief Howzat Review, here you'll find everything you need to know about this platform.
Howzat Review: How to register on it?
If you wish to know about the registration part of Howzat, then you can do that easily. Have a look:
You can land on the Howzat website and enter your Email ID and mobile number, a desired password and referral code if any.
Once done, click on 'Register For Free' button.
You can also click on 'Continue with Google' or 'Continue with Facebook' to continue joining with your Google and Facebook profiles on Howzat.
Once done, your brand new account on Howzat will be created, and you will be ready to start playing in a league.
You can also download the Howzat app on your mobile from iOS App Store, Google Play Store. You can also scan the QR Code on the Howzat website; download via SMS link or even by giving a missed call at 8860-799-599.
Howzat App Download –
Howzat is available for both Android and IOS. You can simply click on the links given below to download Howzat App.
Howzat APK Download link – https://bit.ly/2Juoe2I
Howzat IOS App Download link – https://apple.co/2USmZiP
 Howzat Review: What sports you can play on it?
Howzat is currently an online fantasy platform that is dedicated only to the Gentlemen's game – Cricket.
If you love Cricket, but don't have enough to play it practically, then you can rely on Howzat where people like you may play it online. You can do that by featuring in the fantasy Cricket league on your smartphone/laptop/desktop anytime and anywhere.
All that you need to do is select a virtual Team out of the two squads playing in a real match and start playing online fantasy Cricket daily.
If your selected players perform well, then you stand a chance to win points and win cash as per your standings on the leaderboards.
If you are a die-hard Cricket fan, who would love to use your Cricket skills to enjoy and even win cash, then Howzat is among the best platforms to do that.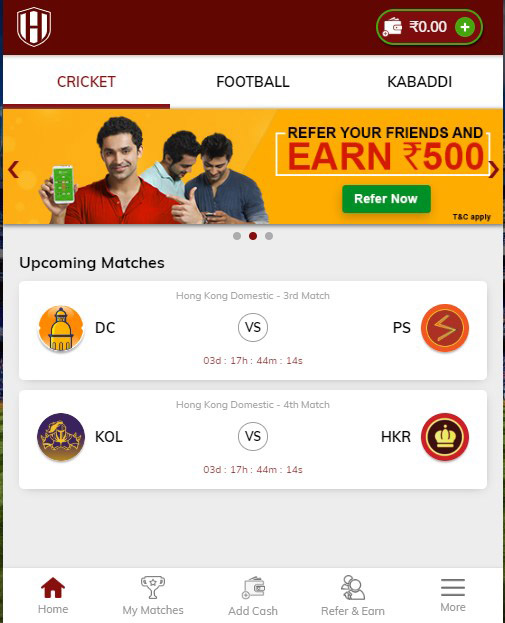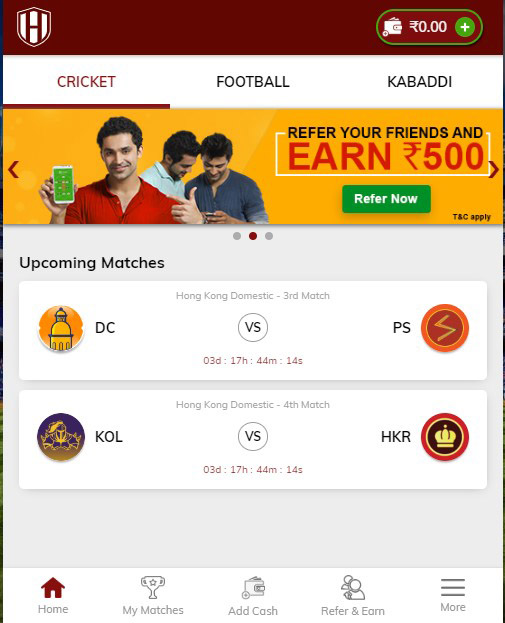 Howzat Referral Code –
Here is Howzat Referral Code – GVEFSHZX8H
You can use the link here to start.
Howzat gives you an opportunity to earn ₹500 / Friend.
Howzat Review: How to begin playing a match on it?
Playing in a league of Cricket on Howzat is dead easy if you can follow a few hassle-free steps: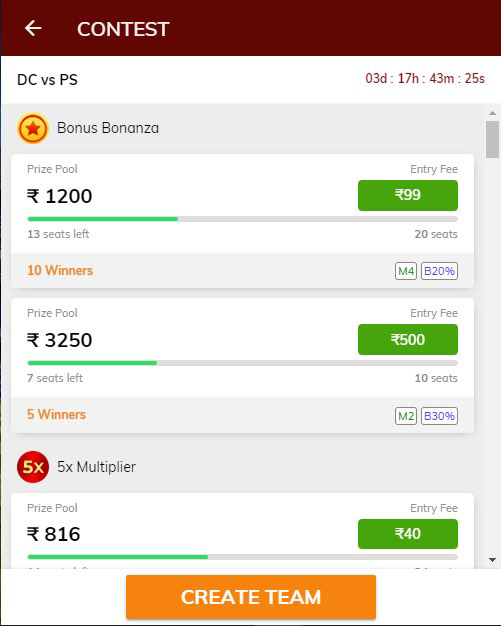 Step # 1 – Select a match
The first step is you should choose an upcoming Cricket game as per your preferences.
Step # 2 – Build your Howzat Team
It is the time to use your Cricketing experience that you have accumulated all these years and create a fantasy Team on Howzat.
Step # 3 – Join Cash and Free contests
You can now participate in either a cash-based league or practice/free contests and get set started to success and treasure trove of cash now!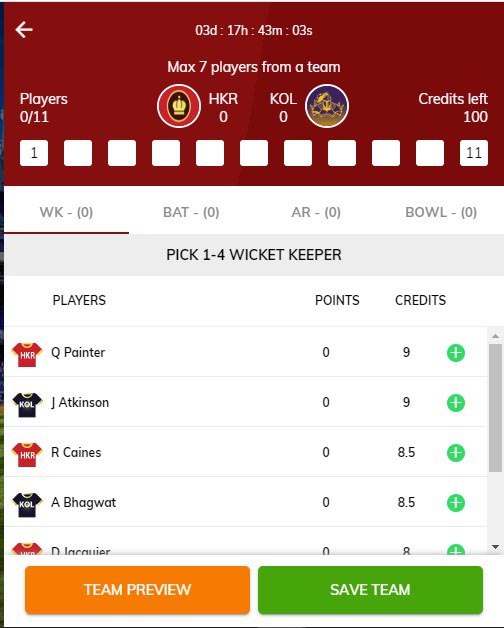 Howzat Review: How do you add cash on Howzat?
For being able to participate in a cash-based league and take yourself to cash prizes, you would need to add money into your Howzat account from time to time. To do that, all that you will need to do is follow a few easy steps: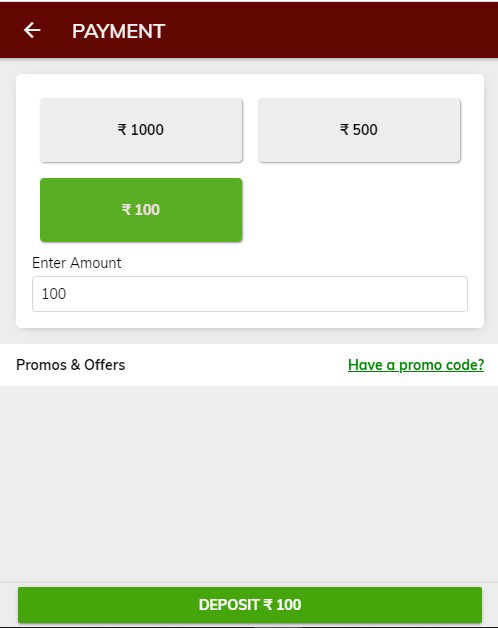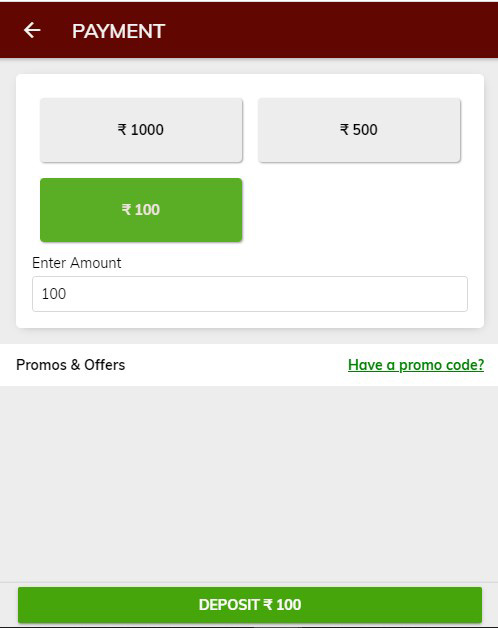 Land on the Howzat app/website and go to the Account section.
Check for the 'Add Money' button.
Enter an amount that you would like to add
You can now select a payment method such as Debit and Credit cards, along with PayTM, UPI and more.
Once done, the amount that you wanted to deposit into your Howzat account to play cash leagues will now be deposited into your Howzat account.
Howzat Review: How do you withdraw your winnings on Howzat?
As and when you keep accumulating money on Howzat by winning leagues and more, your winning amount will keep adding to the account. But it is possible to withdraw your winning amounts from Howzat account to your bank account using simple methods:
Go to the account section of the Howzat app/website.
Check for the 'withdraw' option and hit on it.
You will need to ensure that your account on Howzat is verified.
If yes, then you can enter an amount that you would like to withdraw. You will now need to provide basic details such as your bank account, IFSC Code, account number, account holder name, bank branch and bank name.
Once done successfully, your desired amount that you wanted to get into your bank account will now be credited into your bank account.
If you are not yet done with the account verification on Howzat, then you will need to do that to receive your winning amount into your bank account. To do that, you will need to click on your Howzat profile, give your registered mobile number, upload your PAN Card's details and authenticate your mobile number with the received OTP on your mobile number. This way, you can authenticate your account to become eligible to start withdrawing your winnings on Howzat.
Howzat Review: Final Verdict
Howzat is among the fastest growing online fantasy Cricket platforms in India. Here, you can play Cricket fantasy games using your skills and win lots of money as well. From app downloading to website uses to money addition to withdrawals and more, everything is smooth on the Howzat app/website.
A few points that make Howzat one of the best in the business are:
User-friendly interface
100% legal and genuine online fantasy Cricket playing platform
Creating an online Fantasy Team is super easy
Easy to load cash to play in multiple cash leagues
Hassle-free processes to withdraw your winning amount
Robust customer support Team to resolve your queries at the earliest
Do you possess good knowledge of Cricket and want to play virtually to win some cash? Then you can employ the same on Howzat, and get started on earning cash legally
Thus, is Howzat worth your time and efforts in the sea of so many fantasy Cricket platforms? With so many aspects going in its favour, you may go ahead and try it out! Yes, the recommendation will be to try playing in leagues on Howzat and lap up some handsome cash!
With the passage of time, the advent of fantasy sports, especially online fantasy Cricket has grown in India and even you can join the bandwagon today and win money.
If you have always liked keeping a tab on what's in and out of Cricket in IPL or any other Series, then you may have the basic idea about selecting a Team and playing – just the way you do when you play in real. All that you need to do is start using your skills of Cricket and gut feelings to create a virtual Team on Howzat and help you win money.
Howzat is a 4.5 Star rated platform with 7 million+ users, along with 1.5 million Facebook fans. It is proof that people vouch for games that are being allowed here on this podium, along with other features as mentioned before.
If you wanted to win cash by playing online fantasy Cricket in India, then Howzat has got all that you will need to do that convincingly!
100% legal and genuine
Multiple Deposit Options
Good Customer Support