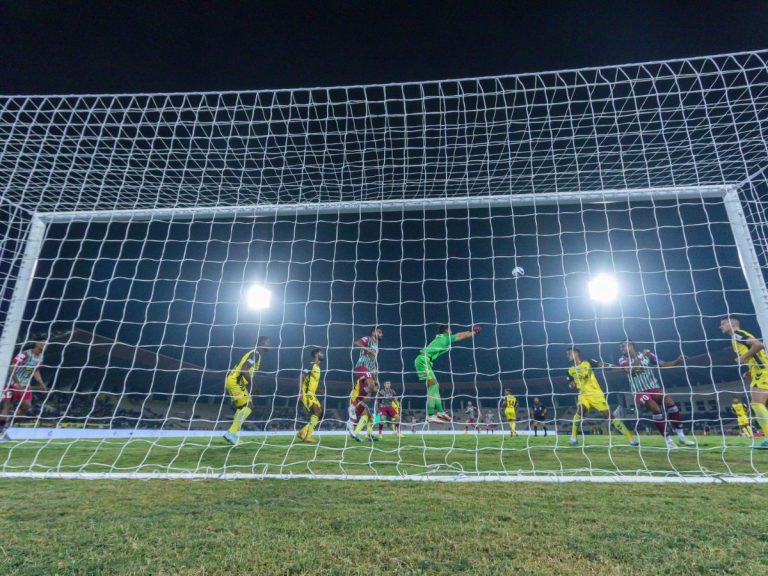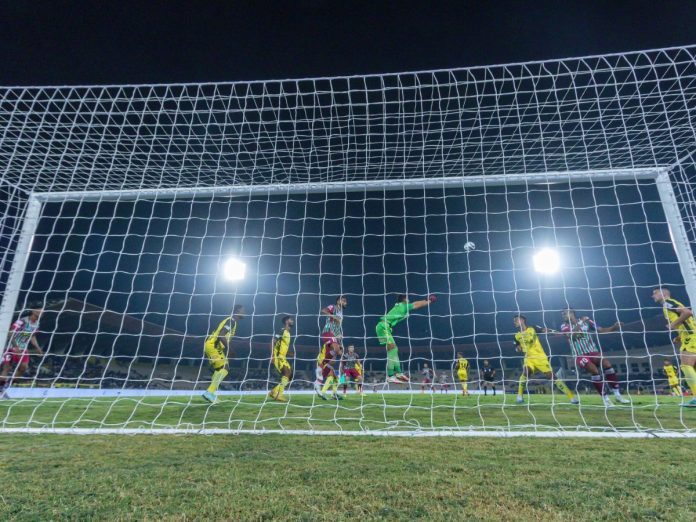 ATK Mohun Bagan will be crossing swords with Hyderabad FC in the 2nd leg of the semi-final between them in the ongoing Indian Super League (ISL) 2022-23. The match will be played at the iconic and prestigious Salt Lake Stadium and is slated to kick-start from 7:30 PM (IST).
The first leg ended in a very mundane stalemate. None of the teams scored a goal and it all boils down to the 2nd leg now. Hyderabad FC need to be vary of the crowd support of the Mariners as a lot of ATK Mohun Bagan fans are expected to throng the stadium in large numbers for today's game.
Several players will have to step up and bring on their A-game today in order for their teams to perform well. In this article, we take a look at 3 players to watch out for in today's ATK Mohun Bagan vs Hyderabad FC game:
1. Vishal Kaith (ATK Mohun Bagan)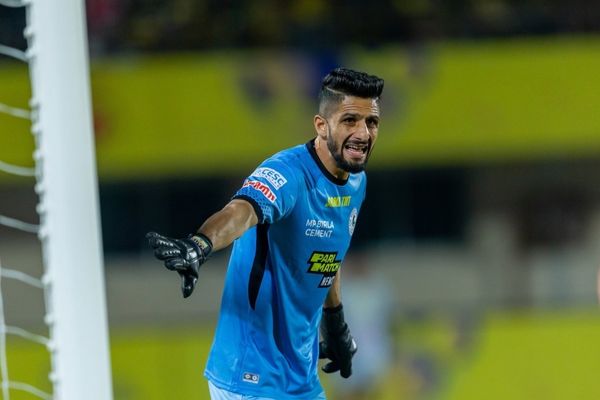 Unarguably the wall of ATK Mohun Bagan, Vishal Kaith has been in stupendous form in the ongoing ISL 2022-23. He has made some remarkable and sharp saves and has been on point with his game.
He has 11 clean sheets in ISL 2022-23 so far and has been a solid rock between the sticks for ATK Mohun Bagan. Even he though he suffered an injury in the previous game, he is expected to stage a comeback for this all-important and high-voltage semi-final game.
Vishal Kaith is well on course to winning the Golden Glove Award in ISL 2022-23.
2. Bartholomew Ogbeche (Hyderabad FC)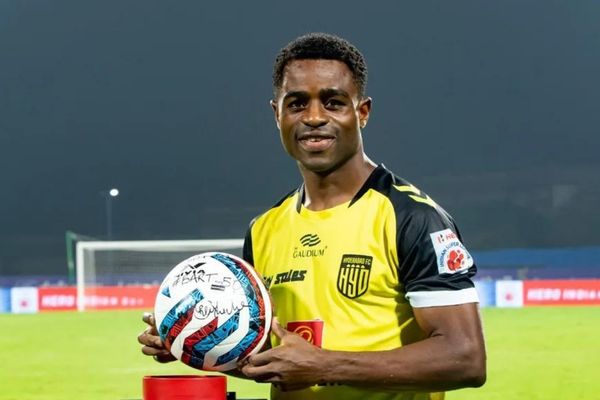 The all-time top goal-scorer of ISL, Bartholomew Ogbeche is an absolute goal-machine. He had scored the maximum number of goals in ISL 2021-22 and had won the Golden Boot Award in that ISL edition.
In the ongoing ISL 2022-23 season, the Nigerian forward has netted 10 goals and is Hyderabad FC's top goal-scorer. His form will be crucial and if he gets into the zone, Hyderabad FC would be extremely lethal with their attacking intent and prowess.
3. Dimitri Petratos (ATK Mohun Bagan)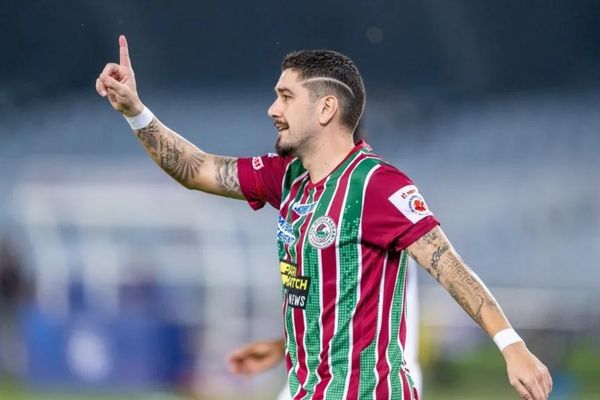 The leading goal-scorer of ATK Mohun Bagan, Dimitri Petratos will be a key weapon for the Mariners. Petratos has so far notched up 10 goals in ISL 2022-23 and has looked solid, up front.
The 30-year-old Australian footballer is one of the most instrumental cogs in the wheels of Juan Ferrando's side and along side Hugo Boumous, a lot will be resting upon them tonight in front of a packed and electrifying Salt Lake Stadium.
Also read: ISL 2022-23 Semi Finals: History Of ISL Match Between ATK Mohun Bagan vs Hyderabad FC, Head To Head, Most Goals