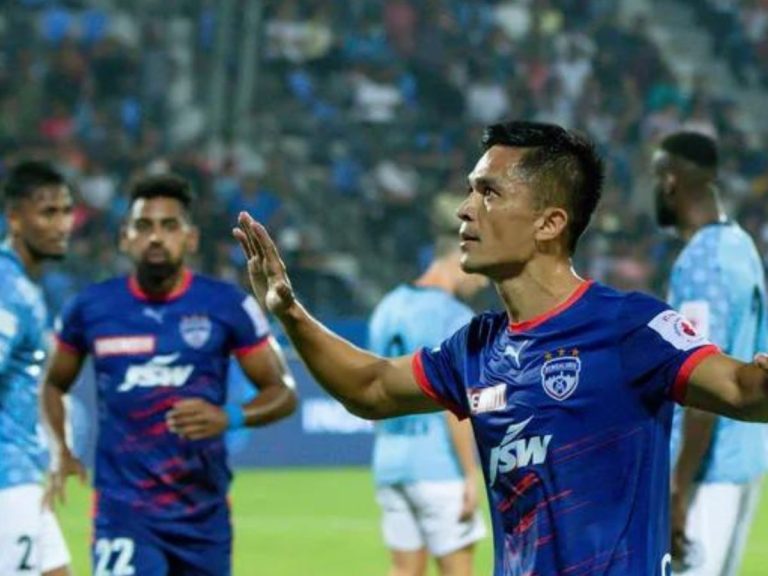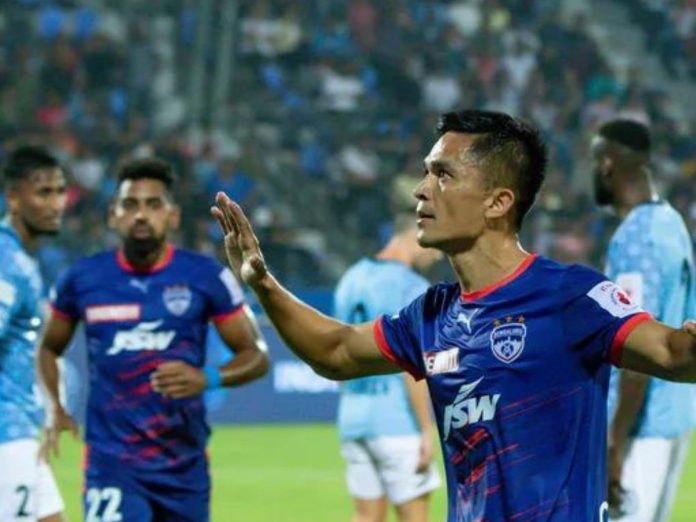 After winning the Durand Cup 2022, a lot of people thought that Bengaluru FC would dominate in the Indian Super League (ISL) 2022-23 too. The Sunil Chhetri led team have some amazing players in their ranks and it felt like they would be dominating from the word go.
But as fate had it, Bengaluru FC had a disastrous ISL campaign in 2022. They registered just 3 victories in their first 8 games and were languishing in the 9th position in the ISL 2022-23 points table.
Come 2023 and Simon Grayson's men staged a fabulous comeback. They have won all of their games in 2023 and have even won the 1st leg of their semi-final game against Mumbai City FC.
In this article, we take a look at 3 reasons why Bengaluru FC can win the ISL trophy:
1. Bengaluru FC are in legendary form
The Blues have remained unbeaten for the past 10 games and they are oozing class and consistency. With the fact that they have 10 wins in their last 10 games, they would be brimming with confidence and momentum.
Bengaluru FC have also won their 1st leg against Mumbai City FC in the semi-final and the score-line read 1-0. Sunil Chhetri had scored the goal for Bengaluru FC.
2. Sunil Chhetri is back in form
There is no doubt about the fact that 38-year-old striker Sunil Chhetri is India's best footballer at the present. He is a leader and leads the pack with a lot of conviction and belief. In the past 2 games, he has scored 2 goals. This has naturally elevated the confidence levels of all the Bengaluru FC team members.
It remains to be seen with Simon Grayson integrates Chhetri in the starting XI. In both the last 2 matches, Sunil Chhetri came off the bench and instantly left an impact on the game.
3. Bengaluru FC have plenty of options in the attacking front
Its not just the defensive setup of Bengaluru FC that is legendary. The attackers and forwards too have a lot of footballing prowess. Head Coach Simon Grayson has a lot of options under his belt.
The trio of Roy Krishna, Sivasakthi Narayanan and Javi Hernandez have been in form in ISL 2022-23 and have netted a lot of goals. The young 21-year-old Narayanan is Bengaluru's leading goal-scorer in ISL 2022-23.
He has so far netted 6 goals. Javier Hernandez too has notched up 6 goals in ISL 2022-23.
Also read: ISL 2022-23: Hyderabad FC & ATK Mohun Bagan Play Goalless Draw In 1st Leg Of Semi-Final