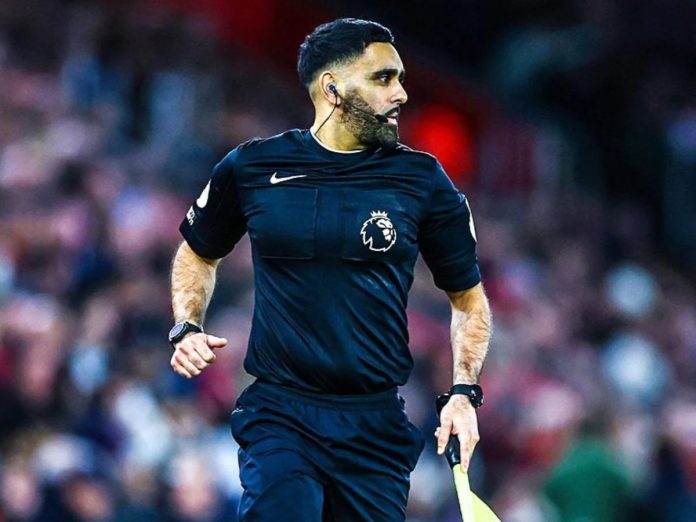 It was a proud moment for Indians and the Sikh community all across the globe as the top-flight football competition of England, the Premier League (PL), got its first Sikh-Punjabi assistant referee. The honor went to Bhupinder Singh Gill, who was the linesman at the side-line for the Southampton vs Nottingham Forest game on Wednesday.
He ran the at the side-line of this Premier League gamer and etched his name in the history books. "Hopefully, this is another moment to help inspire the next generation to sign up for a refereeing course and get into officiating.
My dream has always been to reach the top of the game, be a role model for future officials and encourage more people from diverse backgrounds into officiating, especially from a South Asian background just like me," said Bhupinder Singh Gill to the Premier League website.
"This has to be the proudest and most exciting moment in my refereeing journey so far, but I'm not getting carried away as it is just another step in the direction of where I want to get to," he added before the game. My family is also really proud and excited for me.
I wouldn't be in this situation if it wasn't for my dad, who has supported me throughout my journey and been a role model for me," said an emotional Bhupinder Singh Gill.
Bhupinder Singh is the son of Jarnail Singh
Bhupinder Singh is the son of Jarnail Singh, who is served as a referee in over 150 English Football League (EFL) matches. EFL is the second-tier football competition in England. He was the first turban-wearing referee of England.
Bhupinder Singh is also the brother of Sunny Singh Gill, who is a well-respected referee of England, of South Asian origin.
Nottingham Forest won the game on Wednesday against Southampton. The score-line read 1-0. Taiwo Awoniyi had netted the goal for Forest. Southampton presently is on the brink of relegation as they are in the 20th position in the Premier League points table.
Also read: ISL 2022-23: History Of ISL Match Between NorthEast United FC & Bengaluru FC, Head To Head, Most Goals