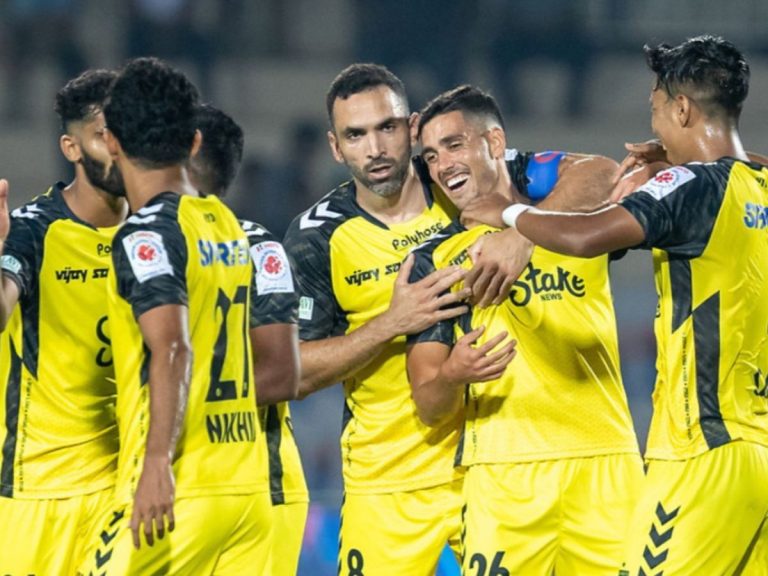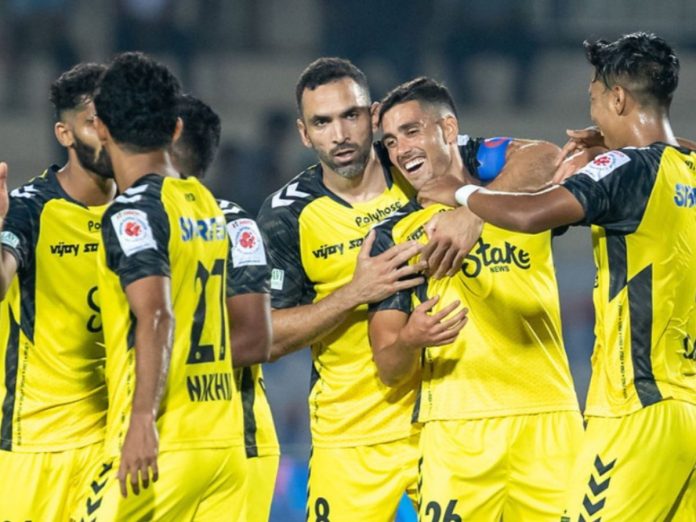 Hyderabad FC have been a solid unit in Indian football. After their forgettable season in the Indian Super League (ISL) 2019-20, where they finished with the wooden spoon, they ended up winning ISL 2021-22.
One of the key factors has been the presence of the astute leader, Manolo Marquez. The talismanic coach has been marshalling his troops really well and has been an exceptional figure in the ranks of the Nizams.
In the ongoing Super Cup 2023, Hyderabad FC are presently in a good position and have pretty much everything in their hands.
In this article, we take a look at 3 reasons why Hyderabad FC could win the Super Cup 2023 title in Kerala:
1. The exceptional form of Hyderabad FC
After finishing 2nd in the ISL 2022-23 points table and reaching the semi-finals, the Nizams have started off well in the Super Cup 2023. They won 2-1 against Aizawl FC and then had a 3-3 entertaining draw against East Bengal FC.
The 3-3 draw against the Red and Gold Brigade was a come-from-behind draw for Hyderabad FC. Hyderabad were trailing 1-3 and then they ended up scoring 2 fantastic goals.
2. Manolo Marquez's towering presence
Manolo Marquez is a towering personality in Indian football. He is best known for changing the fortunes of Hyderabad FC and guiding them to the ISL 2021-22 title. The 54-year-old Spanish manager pulled things back for the struggling franchise.
If Hyderabad are to win the Super Cup 2023, then the tactical acumen of the Spanish manager will come in handy.
3. The Nizams know it how to win
Ever since their present Head Coach took over, Hyderabad FC have been displaying shades of consistency. On top of that, the ISL 2021-22 Golden Boot winner Bartholomew Ogbeche is a special footballer.
He scores goals for fun and has had a sensational run in ISL 2022-23 as well. The Nigerian forward netted 10 goals and finished as the leading goal scorer of Hyderabad FC. Most of the players are in form and they have a solid chance to win the Super Cup 2023.
Also read: UEFA Champions League 2022-23 Quarter Finals: Teams, Fixtures, Live Streaming Details, Know All