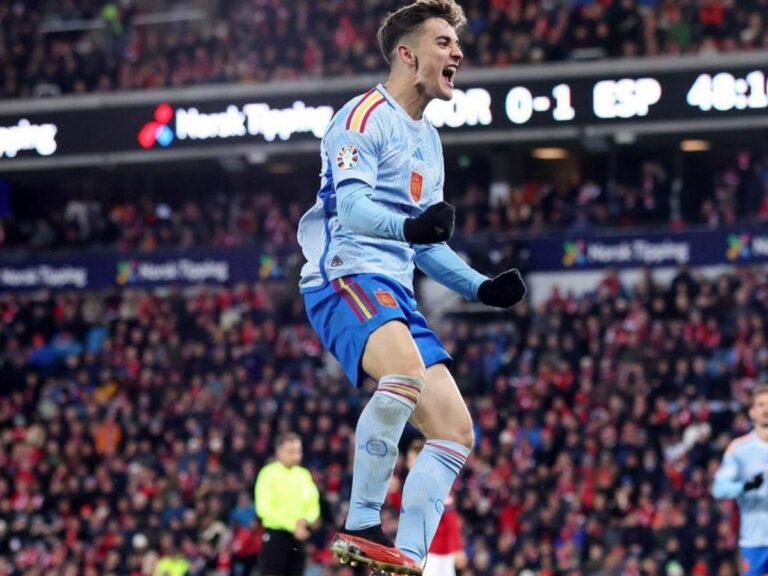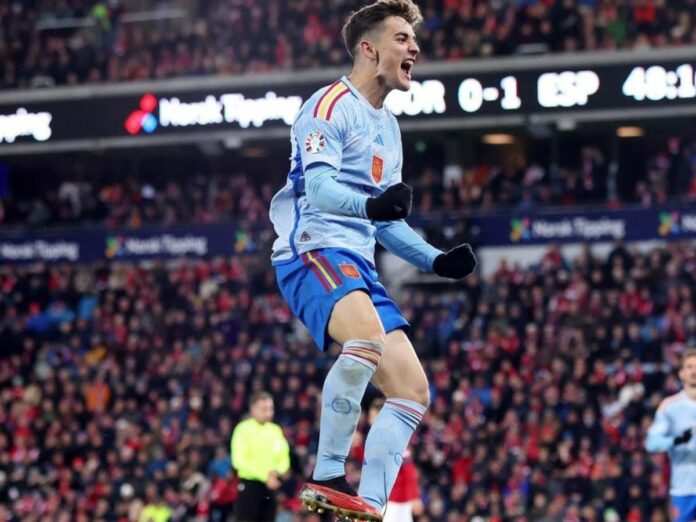 A number of teams have secured their place in the UEFA Euro 2024 tournament, which will be taking place in Germany in 2024. Turkey, Scotland and Spain have advanced to the next stage and they would heave a sigh of relief and would be ecstatic at the same time.
After their 1-0 victory over Norway in a Group A clash in the UEFA Euro 2024 Qualifiers, Spain advanced to the main tournament. This also meant that Scotland finished in the 2nd position in the group and advanced to the tournament as well.
Notably, 2 teams from each group are to qualify for the main event in Germany. Norway, Georgia and Cyprus have missed out on the bus to Germany and it is Spain and Scotland, who have secured their place.
In Spain's 1-0 victory over Norway, Gavi had scored the lone goal in the match. It came in the 49th minute of the game, minutes after the 2nd half had kick-started. Spain will be playing another game in their Qualifiers and it will be against Cyprus on 16th November 2023.
Earlier on 13th October 2023, at the Estadio de La Cartuja Stadium, Spain had outclassed Scotland, 2-0. Alvaro Morata and Oihan Sanchet had found their names on the goal-scoring sheet for the Spanish side.
"We are very happy because the team has grown a lot and has a great future. We have worked to get to this moment," said Luis de la Fuente, who is the Spanish coach.
"When we qualified via the play-offs last time, we set ourselves a target of doing it automatically next time – so that's the first mission accomplished," said Andy Robertson, who is the captain of the football team of Scotland.
Turkey booked their place in the UEFA Euro 2024 Qualifiers as well
On the other hand, in Group D, Turkey thrashed Latvia, 4-0 and eventually advanced to the next stage. Yunus Akgun and Muhammed Kerem had scored 1 goal each while Cenk Tosun netted a brace in this match at the Torku Arena in Turkey.
"I am very happy that we confirmed (qualification) tonight with this win, I am perhaps the happiest coach in the world right now. That's why I'll enjoy it first, and then we'll continue our preparations immediately," said Vincenzo Montella, who is the Head Coach of the Turkey football team.
The UEFA Euro 2024 tournament will be played in Germany between 14th June 2024 and 14th July 2024.
Also read: AZJ vs AUT, Dream11 Match Prediction, UEFA Euro 2024 Qualifiers, Azerbaijan vs Austria, 16th October 2023