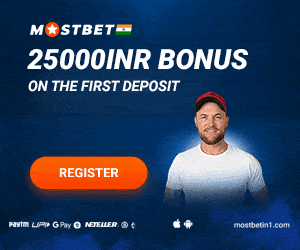 Football is the most famous sport for betters and gamblers around the world because of its popularity and chances of big returns. Usually, betters tend to bet on the outcome of the match and 2.5 Goals is the most common option used by betters. However, it sounds a bit confusing as we don't have 0.5 goals in Football. The actual meaning of 2.5 goals is that a match will not produce more than 3 goals.
How many Bookmakers offer 2.5 Goals in Football Betting?
2.5 goals sound a bit confusing and complicated term for new betters or Football fans but is a very popular option for betters and gives them the highest chances to claim huge profits. Around the world, almost every bookmaker offers betting on 2.5 goals betting options and is a really popular method for betters. 
Bookmakers also offer many interesting betting options like 3.5 goals, 4.5 goals, and 5.5 but all have the same concept as 2.5 goals.
Odds Comparison between normal betting and 2.5 goals betting?
There is no difference between the odds offered under 2.5 goals or normal goals like 2. The concept remains the same and odds depend on the teams contesting on the given day. For example, a team that plays defense like Atletico Madrid who has a goal ratio of 1.4 will have less odds as compared to an attacking-minded team like FC Bayern who has goal ratio of 3.7.

What factor needs to be under construction when betting on under 2.5 Goals.
Like all other bettings, the concept always remains the same and choosing a bet depends on the odds. If the odds offer you the best chances of winning a big amount then 2.5 becomes a good option for betters.
There are certain factors that players look into before placing their bet. For example, the previous record of head-to-head matches like Manchester City vs. Liverpool has been a high-scoring contest in the last few years so it will not be the smartest decision to place 2.5 bets. If we take Chelsea vs. Manchester City's chances of winning are more in this match as both are defensively compact teams and don't have high-scoring thrillers in the last few years.
The recent form and availability of players is also a factor taken into consideration. Sometimes teams go through a lean patch and sometimes through a big hot streak. Like Chelsea only conceded more than 5 goals in the entire last Champions League campaign which is a big factor in deciding 2.5 bets.
Another big factor is the availability of players as missing players due to injury also affects results. Like in last season Virgil van Dijk was injured for Liverpool and Liverpool was very shaky in defense last season but after his return, they have been very compact.
Is 2.5 Goals betting available in leagues?
Football betting is a very big network and almost every nation has its own league. Under 2.5 goal is a very popular bet and is available in almost every top league. Whether it's United Kingdom's Premier League Spain's La Liga, everyone gives betters the 2.5 goals bet option. In other big tournaments like the Champions League also it is also available.
Under 2.5 is available in almost every league and in international tournaments also. Countries that are not Footballing nations like South Korea and Japan also have under 2.5 goal options for betters.
How do professionals do 2.5 goal betting?
Analyzing and studying every aspect of the market and the game is key for Pro betting players. They spend a good amount of time in Analyzing the various factors about the matcha and probabilities. But most importantly, look at the market before placing the bet.
Studying and analyzing doesn't guarantee the win but gives a good idea about the profit and losses, they can make through their bets. Let's say one player places 3 bets on under 2.5 goals at an Rs. 3.00 rate. The price of each bet is Rs. 40 then the possibility of making a profit per bet is from him Rs 120 which is a huge return on investment.
So having knowledge of the game is important but the conditions of the market and odds are more valuable for betters. Analyzing matches will give you an opportunity to win but studying the market will give you an opportunity to win big.
How should beginners bet on under 2.5 Goal Betting?
If you are new to the betting world then analyzing and studying the market will be a huge task for you but there are ways to succeed in the betting world without having great knowledge. There are many sources like news channels and the internet which help to get an idea of the match and market. We can easily find some tipsters who genuinely help beginners in making handsome money through their knowledge.
Apart from free knowledge, there are many paid mediums also who give tips about placing bets based on the research and assessment done by them on the game and the market conditions. 2.5 goal betting is the most formidable way for beginners to make good money and simple knowledge of the game can be also enough to understand this golden money-making concept.