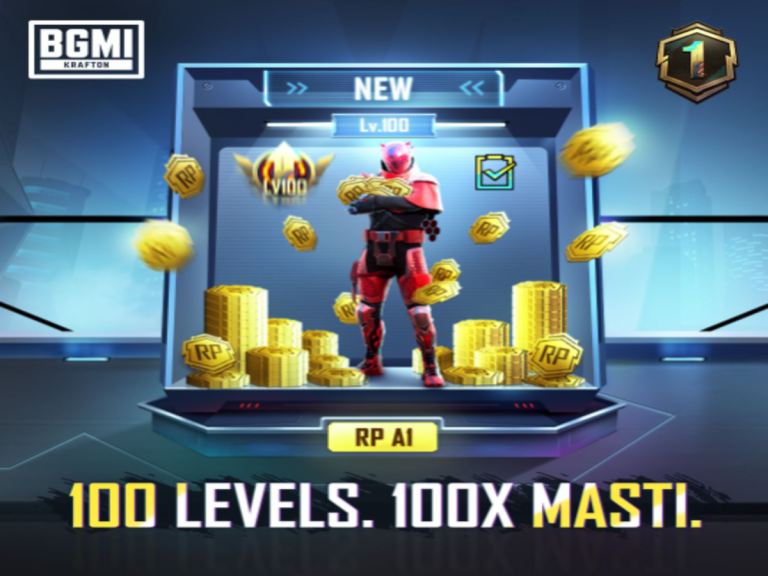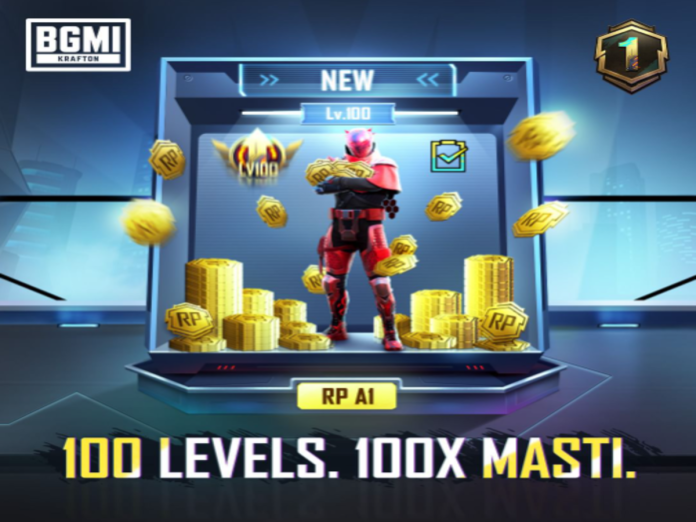 Krafton India has officially announced the inclusion of the new A1 Royale Pass in the well-known battle royale game BGMI via the game's official Instagram account.
An in-game avatar sporting the special exclusive outfit, Specter Slayer Set, and Specter Slayer Cover are seen in the announcement.
The new A1 Royale Pass in Battlegrounds Mobile India will contain 100 levels, departing from the existing monthly Royale Pass' tradition of having 50 levels, as highlighted by the catchphrase "100 Levels. 100x Masti." 
It was anticipated that the A1 RP will be included in the game earlier. The Month 21 and Month 22 Royale Passes, on the other hand, were introduced by the creators within two months of the game's reintroduction to the Indian gaming market.
BGMI A1 Royale Pass (RP)
The revelation has already generated a lot of excitement among BGMI fans, many of whom have been pleading with Krafton to add the new RP for a very long time.
The new BGMI A1 RP is expected to bring in lots of rank rewards.
The new A1 Royale Pass will have a two-month duration and be offered in both paid and free editions, much like PUBG Mobile.
Ranks 1 till 50 and 51 till 100 will make up the first and second halves of the RP, respectively. As they climb the Ranks, players will get things that are uncommon rewards.
Additionally, the Specter Slayer will be the first outfit of its sort to be offered to the BGMI RP section. It will change colours.
From August 14 and August 21, the game could launch the impending A1 Royale Pass. Given that the current Month 22 Royale Pass will be available online until August 13 and that the next season is anticipated to begin on August 21, the schedule could be accurate.
Additionally, as the future update is anticipated to include the 2.7 version of the game, BGMI will get a number of new features.
Also Read: PUBG Mobile: How To Use Peek-And-Fire Effectively