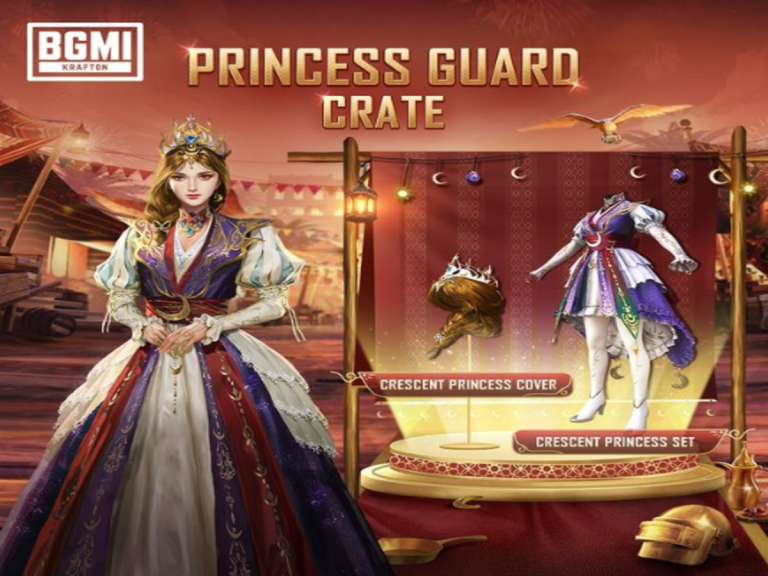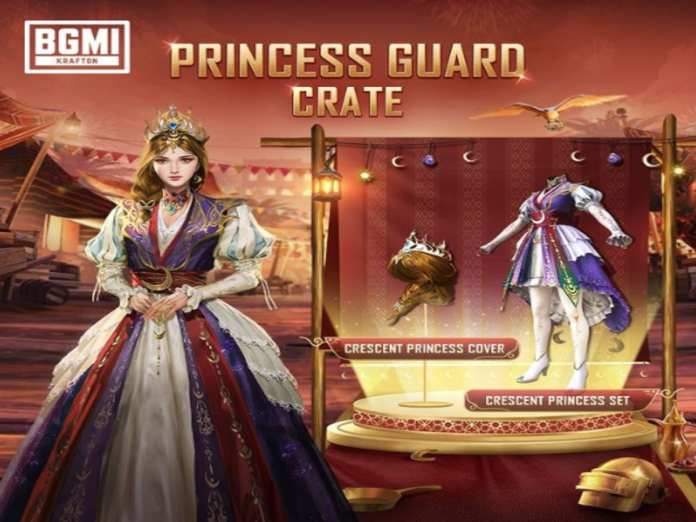 In BGMI, crates are an exhilarating addition to the game that adds to the attraction and thrill of the game. It holds rare items and opening them in itself is an exciting task. 
A new Princess Guard Crate has been released by the creators of BGMI, which contains cheaper versions of rare in-game skins and other items.
Players will eventually have access to many openings for crates, but players may now take their first one.
If you BGMI players possess any extra UC to spend, they may choose to buy the first crate while there is a discount of 70% available.
BGMI Princess Guard Crate
The first crate opening in Battlegrounds Mobile India is currently available at a discount of up to 70%. Players may take advantage of this limited-time promotion by purchasing the first Princess Guard Crate for just 18 UC, a huge discount from the normal cost of 60 UC. 
Furthermore, players have the option of opening the crate 10 times for 540 UC which is a heavily discounted price.
As part of the set, you may get items like:
Crescent Princess Set
Red Soldier Set
Green Soldier Set
Slayer Bear Head
UC costs significantly differ depending on the platform you're using. On Android, 60 UC costs INR 75, while INR 89 gets you the same package on iOS.
Even on iOS, the first Princess Guard Crate will only cost you less than INR 30, but the following crates will cost substantially more.
If you want to purchase most of the cosmetics, buying ten crates is advised. You can get the 600 UC + 60 UC bundle for INR 750 on Android or INR 899 on iOS, which is more than enough to purchase the 10 crates at a reduced price.
This is thus an opportune moment to spend your BGMI UC and make the most of it. So hop into the game immediately, and take advantage of the discounted prices.
Also Read: Minecraft 1.20 Guide To Spawn All Mobs