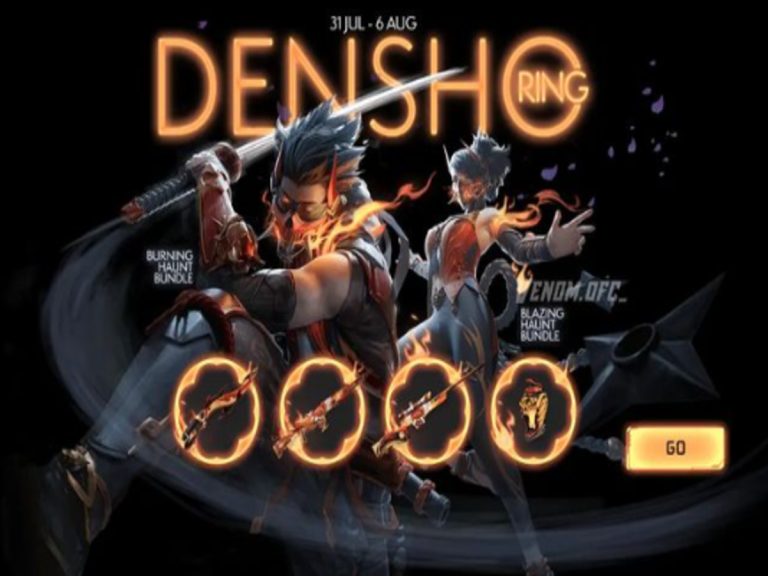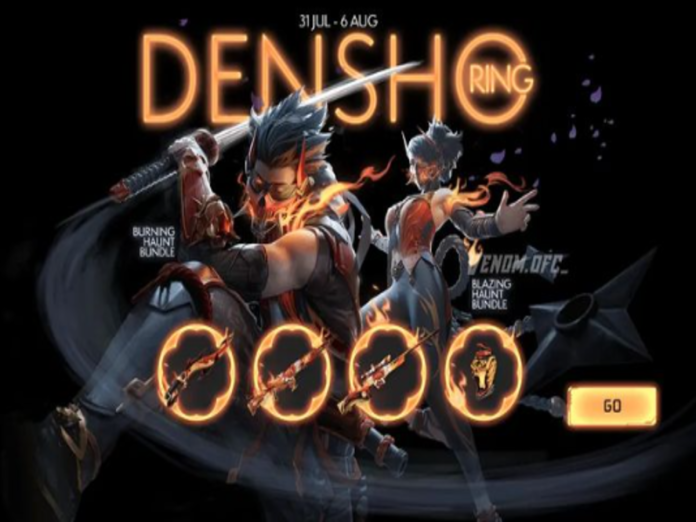 There have been further leaks about the introduction of yet another Luck Royale in Free Fire. By the end of July 2023, we will see the release of a new Densho Ring on chosen servers of Free Fire, if the information from the leakers is to be trusted.
Adding it would make it the second Ring-themed event offering Densho Trend+ cosmetics.
The items in these kinds of Luck Royales are not free, thus you will need to use diamonds to create spins.
The next Densho Ring in Free Fire MAX posters were released by a number of leakers, including @venom.ofc_, macbruf_ff, and others, on their Instagram accounts.
Free Fire Densho Ring Event
The leakers stated that beginning on July 31, 2023, anybody using servers in India, Bangladesh, and Singapore would have access to the Densho Ring event.
You may need to pay 20 diamonds on a single spin in Luck Royales, even if the leakers haven't disclosed the exact number of diamonds needed to create spins. A 10+1 spins bundle, however, is anticipated to cost 200 diamonds.
You will earn items at random from the prize pool when you make the spins. The fun part of the event is that you can still get the items you want by using the tokens you gathered along the way if you don't win the ultimate prize you wanted.
It is crucial to stress that the information about the event comes solely from leaks.
Therefore, they may or might not actually enter the game. Garena will make an official announcement soon if the leaks turn out to be true.
Three Ring Luck Royales are active in Free Fire MAX currently. You have the chance to win Booyah Pass at a discounted price thanks to the Booyah Pass Ring, which was introduced at the beginning of the month.
The most recent Luck Royale of this kind to be included in the game is the AC80 x PARAFAL Ring. It provides three unique skins for each pistol.
Bunny Ring is an additional event that is offered to gather themed items concurrently.
Also Read: PUBG Mobile: Air Drop Carnival Announced With Alan Walker