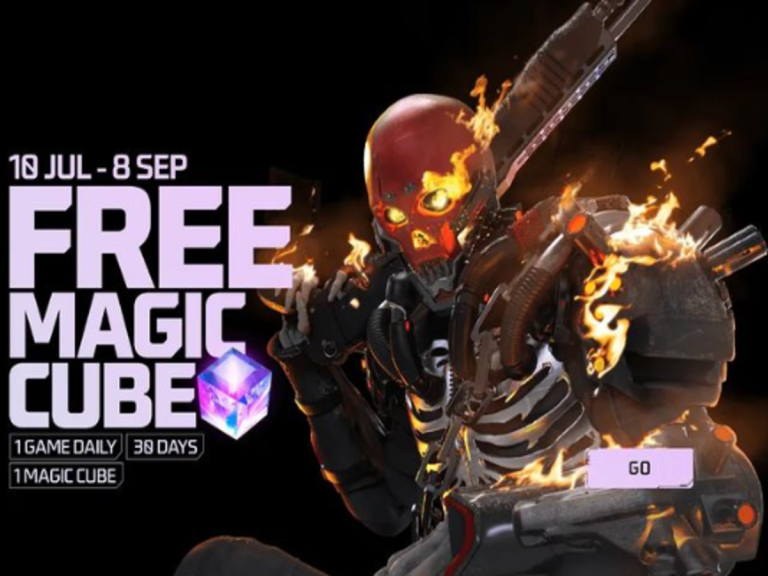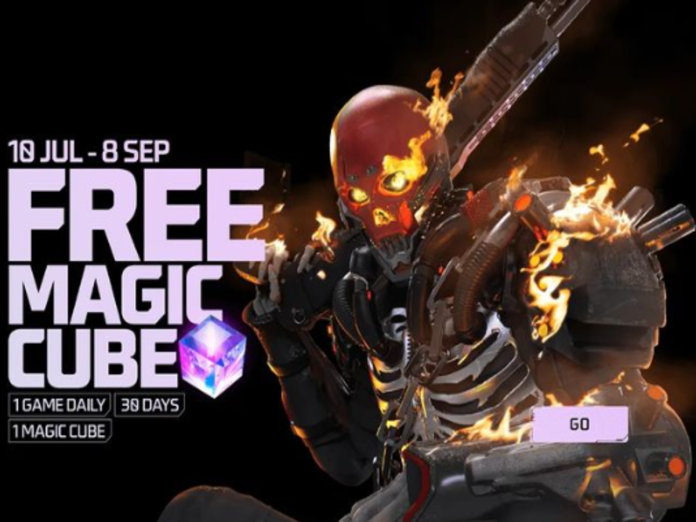 Free Fire MAX events provide the players with objectives and rewards. They add a fun, yet rewarding experience in the game. 
Currently, there is a leak about one of the future events that will provide players with a Magic Cube.
Two well-known data miners, @venom.ofc_ and macbruf_ff, published the leaked poster for this event on their Instagram accounts.
If the recent leak is accurate, Free Fire players will be able to get a free Magic Cube this July. 
However, it is safe to assume that you won't acquire it right away and would need to do a certain mission in order to obtain the cube.
Free Fire MAX Free Magic Cube
The poster for the forthcoming event where the Free Fire MAX players can win a prized Magic Cube was posted by the data miners.
The event will begin on July 10, 2023, according to the leaked poster, and gamers on the Singapore, Bangladesh, and India servers will be allowed to participate.
Furthermore, given that the end date is September 8, 2023, it is anticipated to last longer than prior events.
Additionally, in order to be eligible for the free reward, you will probably need to play one game every day for roughly 30 days.
If this proves to be the case, you will undoubtedly have a fantastic event coming up in Free Fire MAX as playing only one game is not too challenging considering the event's lengthy duration.
Receiving a free Magic Cube is equivalent to receiving an outfit from the store.
It is crucial to stress that this information about the upcoming event is a leak and has not been verified by the developers. No official announcement has been made about the same.
Once you've got the Magic Cube, you may get one outfit from the store's redeem area of Free Fire MAX for free. 
You may only trade one outfit for a Magic Cube at a time, and you cannot go back and change the selection once it is complete.
Also Read: BGMI Guide To Win All Close-Range Fights