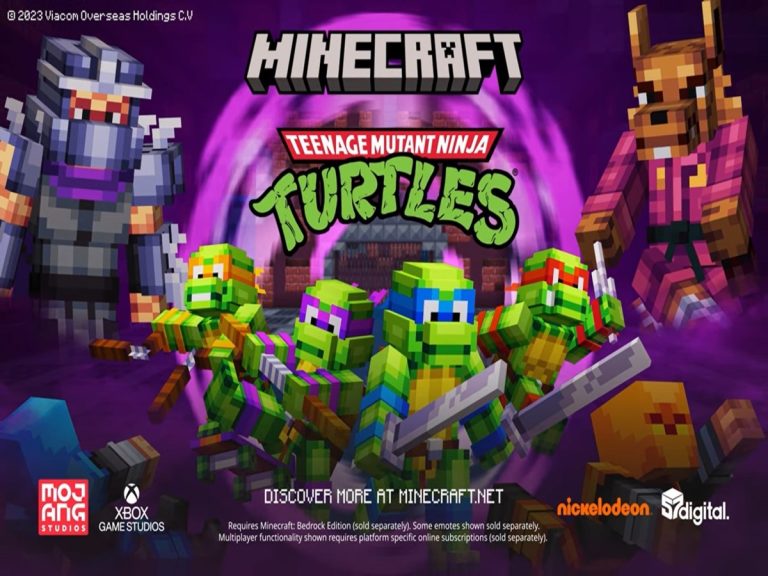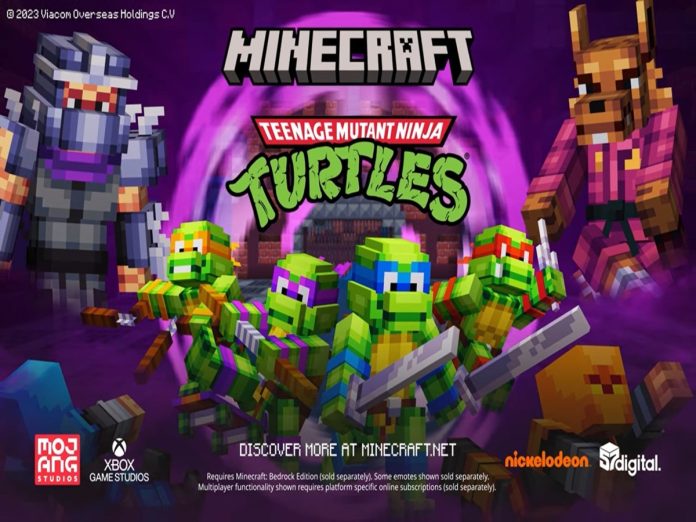 The newest collaboration with Minecraft has been unveiled. The Teenage Mutant Ninja Turtles are collaborating with Minecraft from Mojang.
The game is brilliantly capitalising on the recent release of the most recent installment of the well-known animated series by launching a new collaboration. This will undoubtedly enthrall fans of the game and the film lovers alike.
Teenage Mutant Ninja Turtles and Mojang are now officially collaborating. It will contain unique maps, skins, and much more, much like other collaborations of this kind.
The trailer announcing the collaboration has unique music with skins on personalised maps.
The turtle skins seem to be able to advance and beat enemies as they ascend through stages that resemble those in video games.
The minute-long video provides a great overview of what the collaboration will bring forth to the Minecraft game.
Minecraft x Teenage Mutant Ninja Turtles
The announcement was made on the social media channels of Minecraft. The official announcement from Minecraft reads:
"COWABUNGA, party people! Everyone's favorite team of lean, green ninja hero brothers is out of the sewers and heading straight into Minecraft with the Teenage Mutant Ninja Turtles DLC*.
Prep the party by ordering a bazillion pizzas with extra pepperoni, mushrooms, onions, sausage, green peppers, black olives (but NO anchovies), because we're in for a shell of a time!"
In 57Digital's tribute to the 1987 animated film, players may dress as their favourite Ninja Turtle. They may battle the Shredder and his Foot Clan all across New York City. Players can use skins for Leo, Raph, Mikey, or Donnie. 
This contains six famous places, from the sewers and New York City's downtown to the Channel 6 building and Dimension X.
At present, the complete DLC pack is offered on the Minecraft Marketplace. You may get it there for 1340 Minecoins to take part in the most recent collaboration.
Also Read: PUBG Mobile Lite Winner Pass Season 51 Details, Rewards