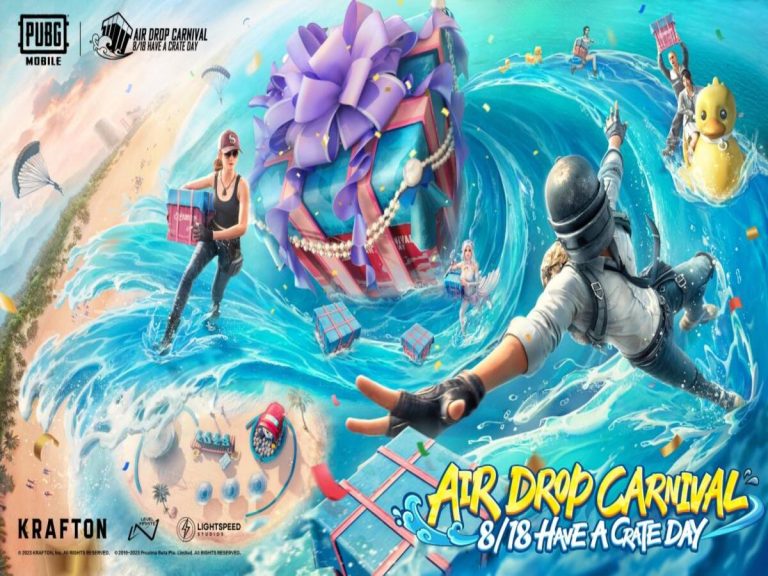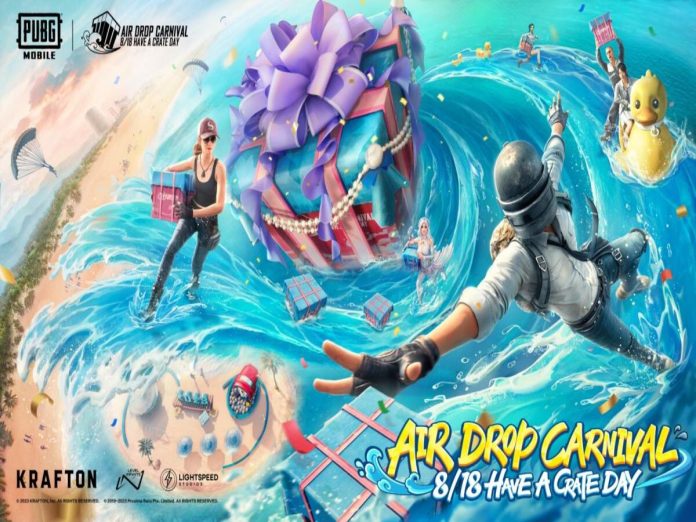 PUBG Mobile has once again joined hands with Alan Walker to serve as the game's ambassador for the Airdrop Carnival event. 
The duration of this event is from August 4, 2023, until August 20, 2023. Land of Heroes by Alan Walker, his most recent album, is the event's theme song.
The Airdrop Carnival has its tasks and rewards, like with previous PUBG Mobile events. In any of the following maps, you may take part in the Airdrop Carnival event:
Erangel
Livik
Nusa
Sanhok
PUBG Mobile Aidrop Carnival Event
You can play the Airdrop Carnival event with a two-person team or a four-person squad. Your squad composition doesn't matter since the rewards in both modes are similar. 
You may locate a small island themed like the Airdrop Carnival event if you play this mode on one of the aforementioned maps. 
After landing, you may search new houses for loot. There is also a brand-new vehicle dubbed the Duck Boat. It has the appearance of a yellow duckling, as the name indicates.
With the Airdrop Carnival event in PUBG Mobile, there are plenty of fun bonuses available:
Ranked Team-Up Rating Protection: In this mode, you won't lose points if you lose the first two matches early thanks to Tier Protection.
Ranked Team-Up Double Like: At the conclusion of your first two matches in this mode, you will get twice as many likes.
Ranked Team-Up Bonus Points: At the conclusion of the first two matches played in this mode, you will get an extra 10 rating points if you place in the top 30.
Ranked Team-Up Double Synergy: You get 6 Synergy Points for each match you play with a friend in ranked team-up double synergy. For the first two ranked matches you play with your friends in this mode, you will get 12.
Ranked Team-Up Double Challenge: Challenge Points help you develop your Tier Protection. Therefore, immediately gaining these points is always a great perk.
How to play the Airdrop Carnival event
You must choose the Airdrop Carnival option on the screen that appears as soon as the game is launched in order to participate in ranked matches in this PUBG Mobile event. 
You may click on the following choices on the event page:
Team Shared Missions
Lv 1 (Reward redemption tab)
Summer Synergy Party
Rewards
There is a "Lv 1" button in the midst of the Team Shared Mission and Summer Synergy Party buttons.
The level will initially indicate LV 1 when you access the event page in PUBG Mobile, but it will steadily rise as you participate in matches and gather Air Drop Tokens.
You may use this tab to redeem rewards, which we have listed below:
Level 1 – Choose from a 30 UC Hola Buddy Voucher, 30 UC Marmoris X-Suit Voucher, 1 Premium Crate Coupon, 2 Classic Crate Coupons, or 4 Supply Crate Coupons
Level 2 – Emotes
Level 3 – Character vouchers, Royale Pass points, Silver Fragments
Level 4 – Popularity items
Level 5 – Legendary Outfit Set. 
Also Read: Call Of Duty Modern Warfare 3 To Be Released On November 10