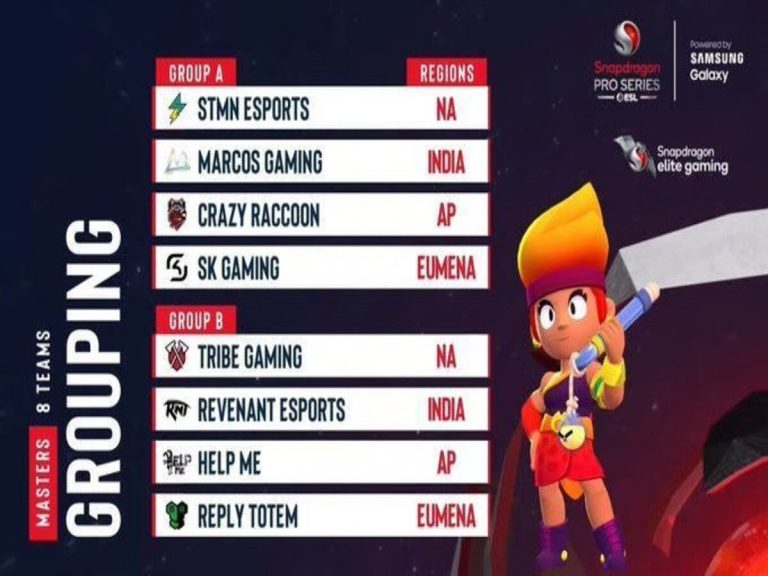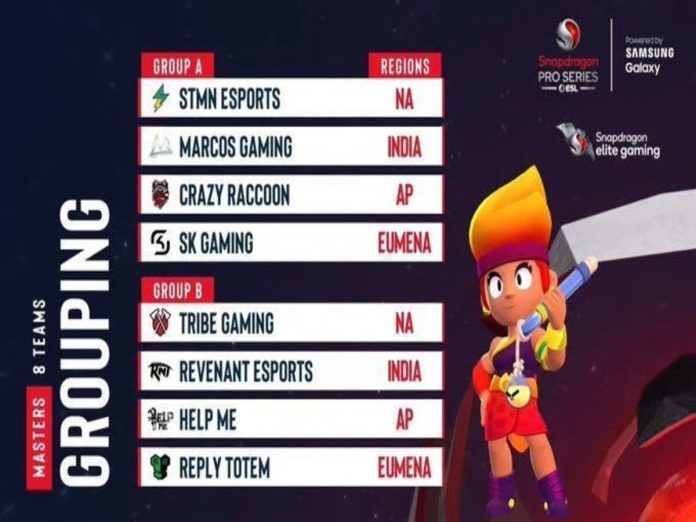 On May 13 and 14, the Snapdragon Pro Series Mobile Masters Brawl Stars, a major tournament sponsored by Qualcomm and ESL, will take place.
Eight teams from four distinct regions will come together in Chiba, Japan, to compete for the enigmatic title and a $200K cash prize pool.
The Group Stage and the Playoffs at the Snapdragon Pro Series Mobile Masters Brawl Stars will each include two parts.
A few of these participants had prior experience with this. The teams will attempt to strengthen their hold by winning this Snapdragon Pro Series Mobile Masters Brawl Stars since the Brawl Stars World Finals 2023 are slated for November.
Snapdragon Pro Series Mobile Masters Brawl Stars Participating Teams
For the first leg, the teams have been split into two groups.
Group A
Crazy Raccoon
Marcos Gaming
SK Gaming
STMN Esports
Group B
Help Me
Revenant Esports
Totem Esports
Tribe Gaming
During the Pro Series: EU-MENA Challenge, Totem Esports showcased their cohesiveness and brilliant skills.
In the Grand Finals, the team put up a dominant performance to defeat SK Gaming 3-0.
SK Gaming had several fantastic games and demonstrated their remarkable talents in the EU-MENA Challenge, despite losing their Grand Final encounter.
After a consistent performance in the Regular Season and the Playoffs, STMN Esports won the Brawl Stars Pro Series NA Challenge.
The team's performance in the tournament was significant since they won the majority of their games.
Their players Bobby, Cutesans, OG, and Zhar participated in a number of significant competitions and got a lot of expertise.
The NA Challenge's runner-up was Tribe Gaming. The team will attempt to win the Master Series after taking first place in a number of regional Brawl Stars competitions.
The APAC Challenge was won by Crazy Raccoon, who joined Brawl Stars by signing superstars Tensai, Moyagoku, and Sitetampo.
One of the strongest competitors for the Master's championship will be the group.
Due to passport complications, Marcos has replaced True Rippers. They were in second place in the India Challenge.
Revenant Esports emerged as the winner. The Masters trophy will be sought by both sides.
Fans that are interested in witnessing the Snapdragon Pro Series Mobile Masters Brawl Stars may get tickets via the Dreamhack website.
Also Read: League Of Legends MSI 2023 Week 1 Full Results, Advancing Teams