IPL 2021 is in its full swing and fans have already witnessed some enthralling games in the first week of the tournament. In the latest edition, Rajasthan Royals locked horns with Punjab Kings in an IPL contest that turned out to be a breathtaking game. Now, former champions Kolkata Knight Riders will lock horns with defending champions Mumbai Indians in the upcoming affair of the tournament.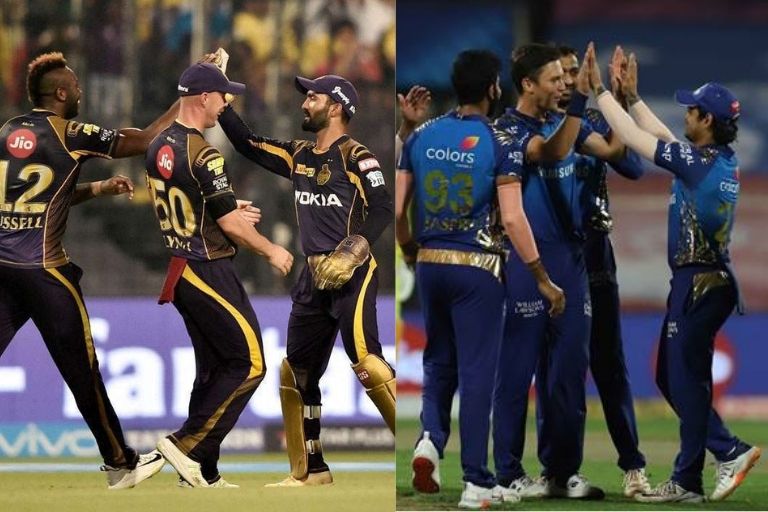 Both the teams are looked down on as the contenders to win the tournament. But they didn't get off to a good start in the tournament. However, now both the teams have an opportunity to get back on the winning ways. They have extreme firepower in their batting and bowling. This makes it more interesting on which side will come out as a winner.
KKR and MI have locked horns on several occasions in the past 13 seasons. But, Mumbai Indians always had an edge over the Shahrukh Khan-owned franchise. Overall, in head-to-head contests, KKR and MI have played 27 games in which Mumbai Indians ended up winning 21 games and Kolkata Knight Riders won only 6 games.
KKR vs MI Head To Head Contests Results, Dates and Venues
| | | |
| --- | --- | --- |
| Date | Winner | Venue |
| 29 April 2008 | MI | Eden Gardens |
| 16 May 2008 | MI | Wankhede Stadium |
| 27 April 2009 | MI | St George's Park |
| 1 May 2009 | MI | Buffalo Park |
| 22 March 2010 | MI | Brabourne Stadium |
| 19 April 2010 | KKR | Eden Gardens |
| 21 April 2010 | MI | Dr DY Patil Sports Academy |
| 22 May 2011 | MI | Eden Gardens |
| 25 May 2011 | MI | Wankhede Stadium |
| 12 May 2012 | MI | Eden Gardens |
| 16 May 2012 | KKR | Wankhede Stadium |
| 24 April 2013 | MI | Eden Gardens |
| 7 May 2013 | MI | Wankhede Stadium |
| 16 April 2014 | KKR | Sheikh Zayed Stadium |
| 14 May 2014 | KKR | Barabati Stadium |
| 8 April 2015 | KKR | Eden Gardens |
| 14 May 2015 | MI | Wankhede Stadium |
| 13 April 2016 | MI | Eden Gardens |
| 28 April 2016 | MI | Wankhede Stadium |
| 10 April 2017 | MI | Wankhede Stadium |
| 14 May 2017 | MI | Eden Gardens |
| 20 May 2017 | MI | M.Chinnaswamy Stadium |
| 6 May 2018 | MI | Wankhede Stadium |
| 10 May 2018 | MI | Eden Gardens |
| 29 April 2019 | KKR | Eden Gardens |
| 6 May 2019 | MI | Wankhede Stadium |
| 4 September 2019 | MI | Sheikh Zayed Stadium |
| 17 October 2019 | MI | Sheikh Zayed Stadium |