India registered a dramatic win over Australia in the final game of the four-match Test series. And, Rishabh Pant emerged as the hero as he smirked unbeaten knock of 89 runs with the bat and sailed his side to the doors of a historic win. The visitors performed so well that Aussie head coach Justin Langer had to come forward praising the opponents. Now, the former Aussie skipper has also joined the bandwagon and he has praised Rishabh Pant in the best possible way.
Rishabh Pant, the young Indian wicketkeeper-batsman was going through a rough patch for the last year. He even failed to perform well for Delhi Capitals in the recently concluded Indian Premier League season. There were questions raised on his ability to finish games. There were occasions when his franchise could have won the games. But, his rash approach while batting cost them the game. However, he has certainly learned from his previous mistakes and came with an impressive effort in the 5th Test.
Also Read: 'Aaj Se Brisbane Ka Naam Pant Nagar' – Virender Sehwag Hilariously Compliments Rishabh Pant On His Performance In Brisbane
Rishabh Pant Is An Absolute Superstar Says, Michael Clarke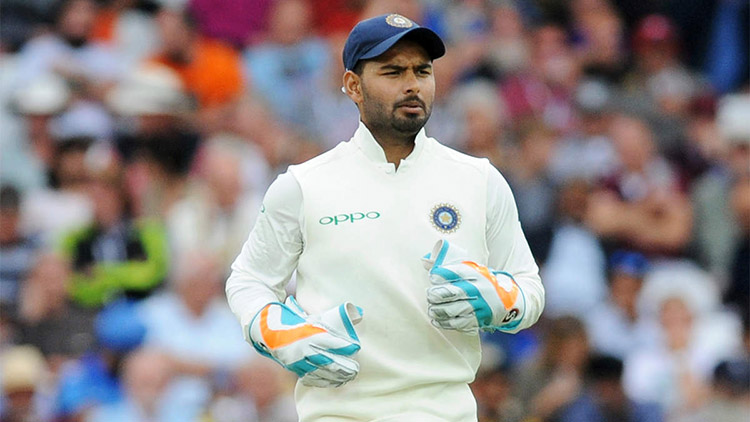 He was at his best while batting in Sydney where he smashed a brilliant and match-saving knock of 91 runs. And, the most dramatic one was still to come from his willow. He turned Team India's fate by scoring an unbeaten knock of 89 runs that single-handedly won the game for the visitors.
Michael Clarke, the former Aussie skipper said that he has seen Rishabh Pant batting from the commentary box during the Indian Premier League. Clarke also added that the southpaw might drop some catches in the match. But, he can win any game for his side on his good days.
"I have seen more of Rishabh Pant through commentating in the IPL. I always thought he is a superstar. I think probably India went a little bit safer in the first Test match, by picking their best keeper," Michael Clarke said.
"But again, someone like Rishabh Pant, he has got to be playing. It's worth a risk, yes, he might drop a couple of catches but he is going to win games for that team. He has got MS Dhoni in him in his batting style or Adam Gilchrist in his batting style. Absolute superstar!" he added.