Sunil Gavaskar, the former Indian cricketer has come out with a fitting response to Aussie batsman Steve Smith. The latter recently challenged Indian bowlers to bowl short in the upcoming series as he is ready to face the same. Now, the former player has responded well and warned the Aussie side to be well aware of Mohammed Shami in the upcoming India vs Australia Tour.
Mohammed Shami has emerged as one of the finest fast-bowlers for Team India in the last couple of years. He has churned out lots of success in ODIs and Tests while playing for the national side. He has mastered the art of swinging the ball in both directions. Also, Shami bowls brutal bouncers that unsettle the batsman on the strike.
Sunil Gavaskar Gives A Fitting Reply To Steve Smith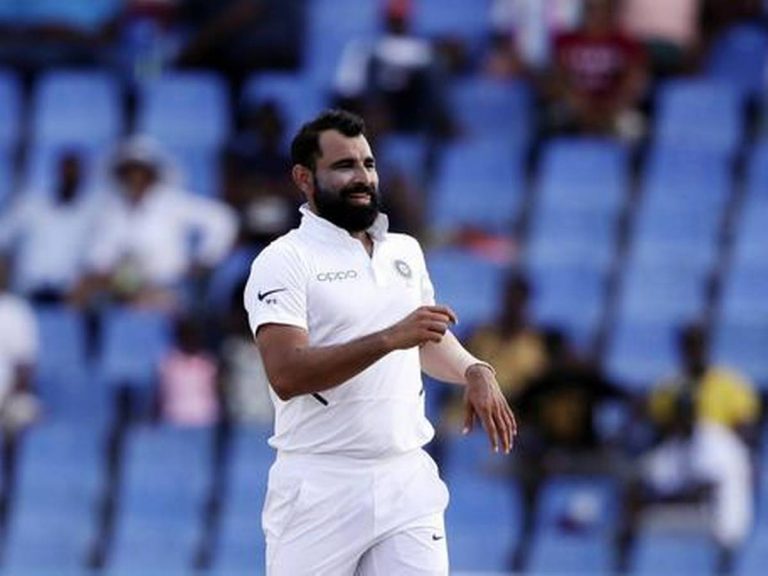 Sunil Gavaskar is a big fan of Shami and he has warned the Aussie batting unit. He said that if the Indian pacer found his rhythm then it is going to be very tough for the opposition to score runs. The former player asserted that no batsman can prepare well against a good short ball. In his opinion, Shami has a fabulous bouncer that is unplayable for any best batsman in the world.
"No one is ever ready for the short ball! A good short ball will trouble the best of batsmen. Nobody can say 'I'm ready'. Mohammed Shami in particular has a fabulous bouncer. If he gets it right on target, then you can be pretty certain that not too many batsmen will be able to negotiate him," Gavaskar told Sportstar.
"He is not very tall and his short ball will come skidding at you around your shoulder and head, and that's the most difficult delivery to play. If his rhythm is right, he will not be an easy bowler to play," Gavaskar added.
Recently, Steve Smith had indirectly challenged Indian bowlers and accepted that he is ready to face bouncers as well as short bowls in the matches. He praised Kiwi pacer Neil Wagner, who dismissed Smith four times using bowling short-deliveries. However, the former Aussie skipper feels that other bowlers don't have the ability to constantly bowl in that fashion.