Jasprit Bumrah, the premium Indian pacer's is currently gearing up for the Australia tour. He is currently India's one of the best fast-bowler. And, he is expected to play a decisive factor between the heavyweights. Meanwhile, Bumrah looks well set to take the field in this battle between the best teams of international cricket.
The 26-year-old has set a benchmark for the upcoming bowlers. He has done amazingly well for whichever team he has played until now. This is the reason why he is reckoned as the finest in the country. In the recently concluded IPL season, he finished as the 2nd leading wicket holder with 27 wickets in 15 games for Mumbai Indians. Now, he is in Australia to don Team India's jersey after almost six months.
Back in 2018-19, he performed exceedingly well with the ball. He played a key role in helping Team India to win their first-ever series in Australia. Once again, he is expected to repeat the same success with the ball. He is part of Team India's squad across all the formats with the India vs Australia ODI series starting from November 27.
Jasprit Bumrah Looks Optimistic About Australia Tour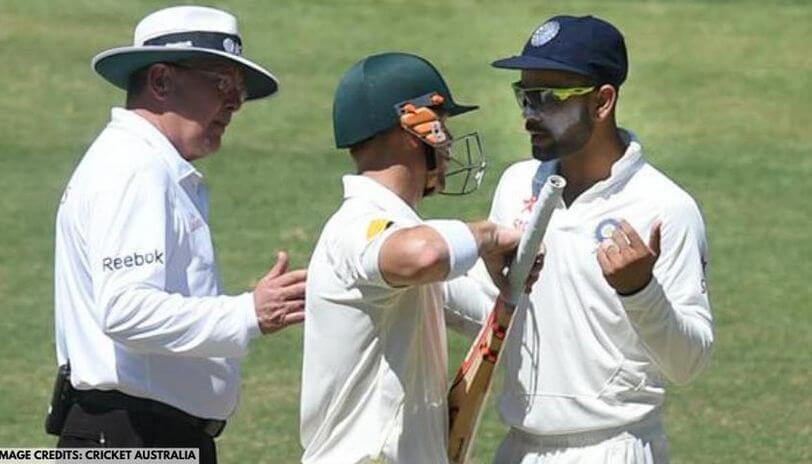 Ahead of the ODI series, Bumrah has said that he likes to take the pressure. He opined that it indirectly forces him to come out with flying colors. Before the global pandemic, he didn't have the best of his ODI series against New Zealand. But, in IPL 2020, he looked in his prime and turned out to be a nightmare for the batsmen.
"It will be interesting, always a challenge when you go to Australia and it is a well-fought series. You look forward to it as you always want to play against the best, you always want to challenge yourself and be in pressure situations," Bumrah stated as quoted by Times of India.
Bumrah also pointed out the importance of shining the ball in different formats. He feels that in white-ball cricket, it is not important to shine the ball. But, on dry surfaces, it is one of the ways to bring your team back into the game.
"For me, it is not a big factor in white-ball cricket because the ball doesn't swing anyway a lot and the seam movement is also not much in the shortest format. So you don't look to shine the ball and it can only come into play when the surfaces are dry and you can reverse the ball. I feel it is a much bigger factor in the red-ball format," he added.