Sachin Tendulkar, the former legendary Indian batsman has confirmed that Mayank Agarwal will surely open the innings in the Test series against Australia. Master Blaster praised Karnataka batsman and his evolution as a batsman since his debut in international cricket.
Mayank Agarwal is in his prime at the moment. He performed exceptionally well in the recently concluded IPL 2020. He managed 424 runs in 11 games for Kings XI Punjab. Also, in Test cricket, he has an amazing average of 57.39 including three centuries. The 29-year-old is close to scoring 1000 Test runs. And, he might achieve this milestone in Border-Gavaskar Trophy starting on December 17. This is the first time that Mayank Agarwal has been picked in the team across all the formats.
Sachin Tendulkar feels Mayank Agarwal has batted in the recent past. And, this makes him the sure short contender to open the innings in Tests. He added that the competition will be between KL Rahul and Prithvi Shaw. The former player opined that if Rohit Sharma is available then he will open alongside Mayank.
Sachin Tendulkar Confirms Team India's Opener In Test Series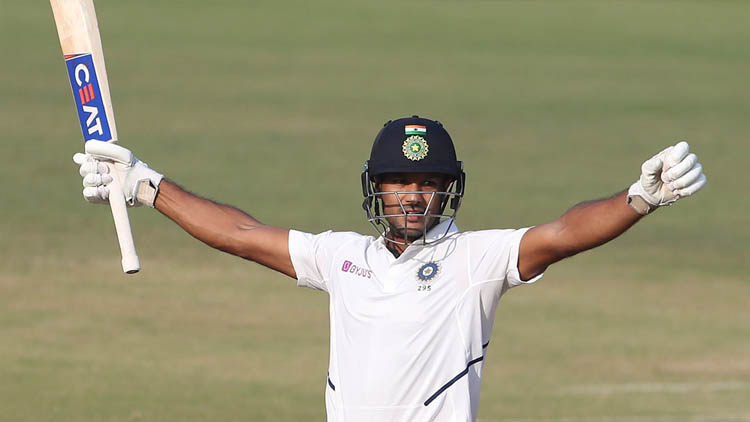 "Mayank, I know, is a confirmed starter because he has scored big runs and if Rohit is fit and available, then he should be there. Between other guys (Prithvi Shaw, KL Rahul), that will be the management's decision as they would be knowing who's the form man," said Tendulkar in an interview as quoted by Hindustan Times.
Master Blaster also accepted that the absence of Virat Kohli will leave a big void in the side. He also asserted that this is going to be a big opportunity for the other players to perform well.
"Virat not being there without a doubt is a big void but also, on the other hand, the kind of bench strength that we have and the talent that is available, it is a good opportunity for somebody to establish himself," Tendulkar said.