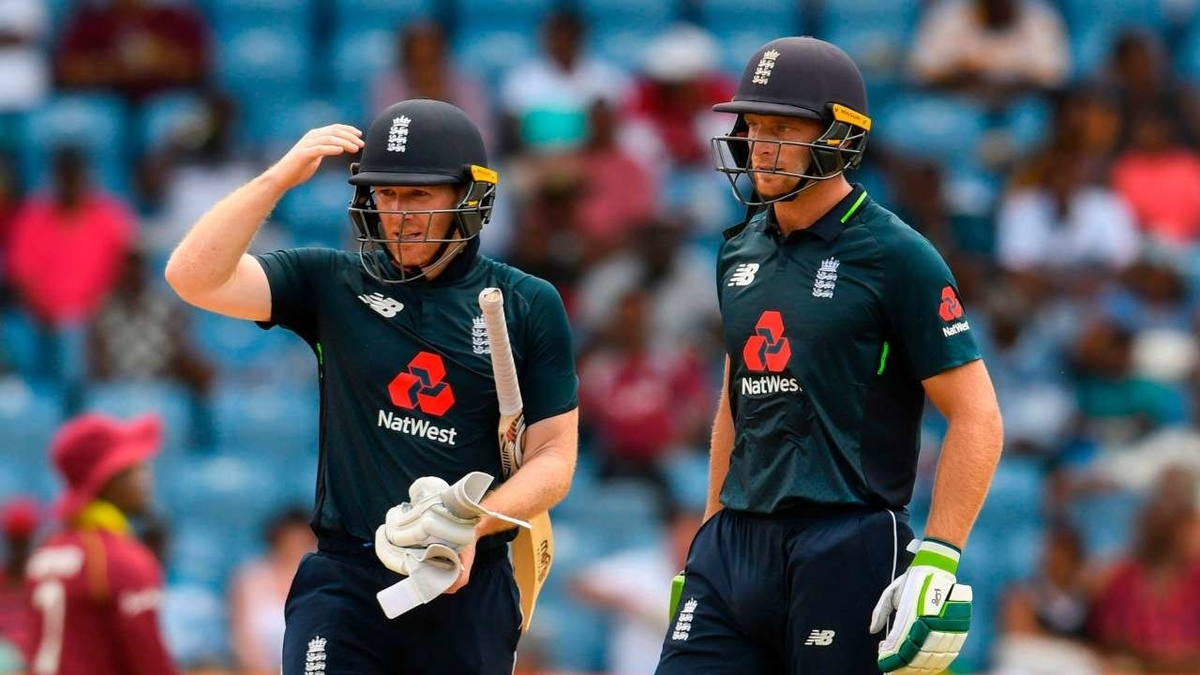 Jos Buttler, the star of the 3rd T20I and he slammed 83 runs in 52 balls in order to guide his team to a thumping victory. He was once again back with a scintillating knock for his side and the opener praised Eoin Morgan for backing him as an opener in the shorter format.
Jos Buttler got off to a slow start in the T20I series as he scored only 28 runs in the first couple of games. But, he was back at his best in the 3rd T20I and he made the mockery of the Indian bowlers. He scored five boundaries and four sixes during his blitzkrieg knock.
Jos Buttler Says He Eoin Morgan Backs Him To Open For England In white-ball Cricket
Earlier, there were talks going around the corner that why England is using Jos Buttler in the shorter format. The critics felt that the dashing wicketkeeper should player in the lower middle-order and he is capable of giving enough damage to the opposition. However, Eoin Morgan still used Jos Buttler as an opener in the ongoing series and England managed to reap out good results.
In a post-match conference, Jos Buttler said that he won't know if a debate on his batting position will end or not. He added that England has lots of qualified batsmen, who can bat as an opener. However, as per him, he has got full backing from team-management and skipper. He gave credits for his success as an opener to England skipper Eoin Morgan.
"I don't know if it will ever end, people seem to quite enjoy talking about it. I certainly feel the pressure of that sometimes.
"We have lots of guys who would love to bat in that opening position. For most people, it's probably the best place to bat in the game. But I know I've got the full backing of Morgs (Eoin Morgan) to go and do it, which gives me a lot of confidence. I know Morgs is keen for me to open in this team and I do it with his backing," Buttler told reporters after the match.
"Eoin is always clear with every single player on what he expects of them, at the moment he wants me to open and backs me 100 percent."