Virat Kohli is ready to lead Team India in the historic day-night Test that will be played at the Motera stadium in Ahmedabad. The right-handed batsman feels that the conditions in the first session are ideal for the batsmen against pink cherry.
Ahemdabad will welcome cricket as the gentlemen game returns to the city in the post coronavirus era. BCCI has got permission to allow 50% of spectators to attend the game. And, it is going to be a perfect venue for both the heavyweights to play in front of around 50000 crowds.
Virat Kohli Gives His Opinion On A Pink-Ball Test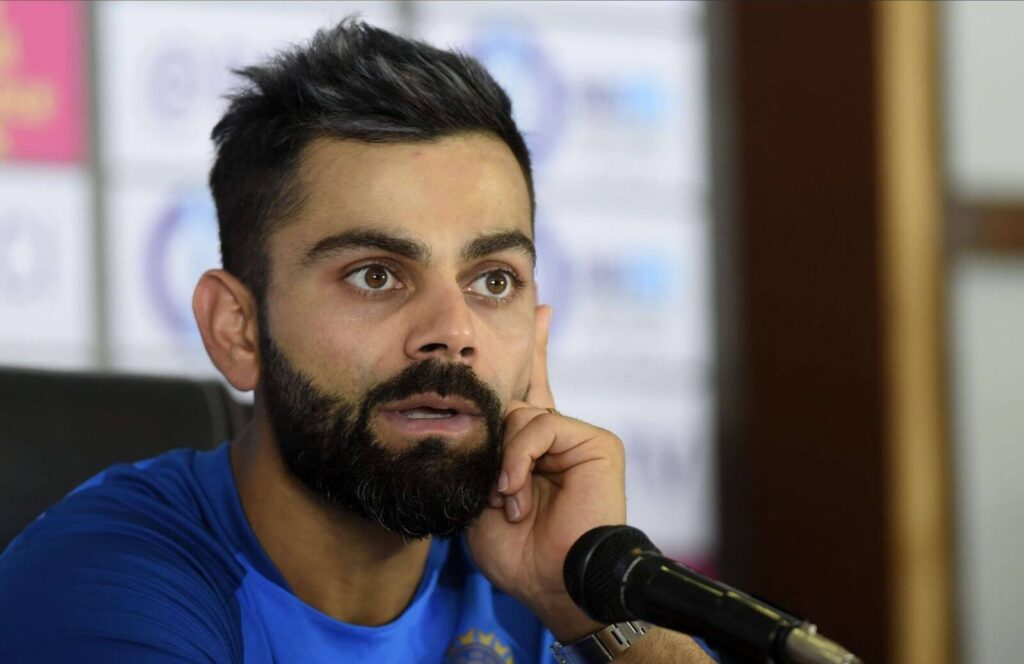 At the moment, the teams are ready to take the field in the historic pink-ball Test. In the pre-match virtual conference, the Indian skipper said that the pink cherry swings a lot in comparison to that of the red ball. As per him, it is quite easy to bat against the pink-ball in the first session. Also, he added that the batsman has to start from scratch in the evening.
"The pink ball does tend to swing a lot more than the red ball. It's much more challenging to bat against a new pink ball. The period in the evening is very challenging. We are preparing accordingly," Virat Kohli said at a press conference, ahead of the 3rd Test.
"In a pink ball Test, the first session is the best to bat on. You have to take guard again and start from scratch in the evening."
The 32-year-old looked excited to play in front of the home crowd and hopes to perform well in Motera stadium
"Crowd presence does make a big difference. We feel the pressure too when we play abroad. Hoping for good support in the coming Tests. We're proud to have the biggest cricket stadium in the world. The infrastructure is very good and we're all really excited to play here. Don't think the orange seats will make catching harder," he added.