Virat Kohli lost his cool on umpire during the 2nd Test on Day-3 in the final over. And, he received lots of reaction from the fans for his poor on-field behavior. Now, David Lloyd has also joined wagon-wheel. He said that the current Indian skipper should not be allowed to feature in the Ahemdabad game and he should be punished for getting angry over the on-field umpire.
The instance happened during the final over of Day-3 when Root survived a review taken by the hosts. Actually, the England skipper was caught in front of the stumps and Team India was convinced that they have got an important wicket of the visitor's line-up. However, the on-field umpire adjudged him not out. Later on, Kohli went for DRS. But, the third umpire had to go with the decision of the on-field umpire as the ball impact was slightly outside the line. Although, the ball was directly hitting the stump. But, Root still managed to survive courtesy with Nitin Menon.
David Lloyd Wants Virat Kohli To Be Banned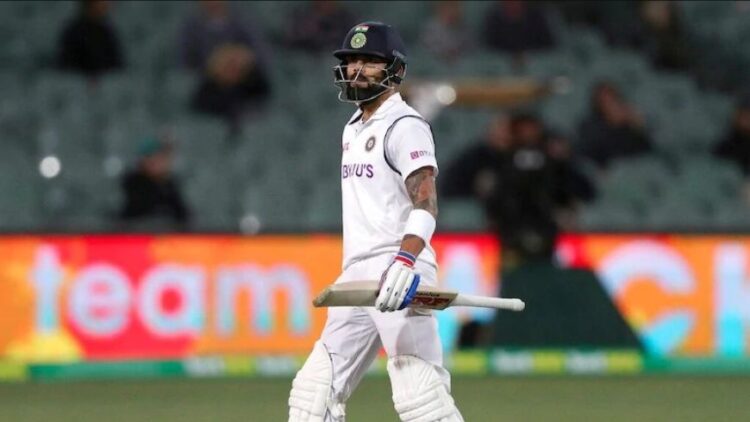 Now, David Lloyd has shared his opinion over the same. He said that why no one has taken action on Virat Kohli's reaction during the 2nd Test. He added that Kohli would have suffered repercussions for his behavior if it was sports other than cricket.
"No word of any disciplinary action against Virat Kohli then? I chuckle and I despair. Cricket is so archaic. The captain of a national team is allowed to criticize, berate, intimidate and ridicule an official on the pitch. And he was allowed to carry on playing on in the second Test! In any other sport, he would have been sent off the field. Kohli certainly shouldn't be playing in Ahmedabad next week," said Lloyd.
Lloyd was highly critical of Virat Kohli's behavior and want him to be ban for at least one game.
"All it would take to show the public the severity of any offense is the introduction of yellow and red cards. This was a straight red — which would mean he misses the next three Tests. The lack of any action from match referee Javagal Srinath sitting there in his nice air-conditioned room beggars belief. Three and a half days and he has said nothing," he added.