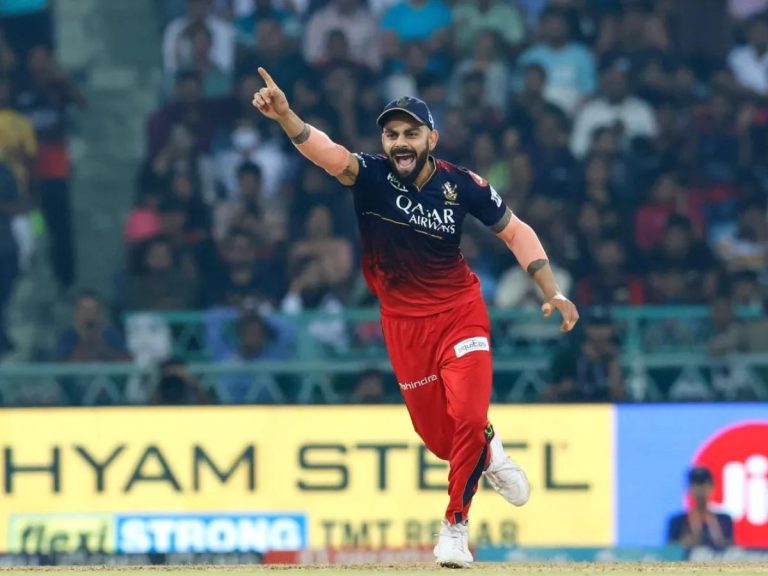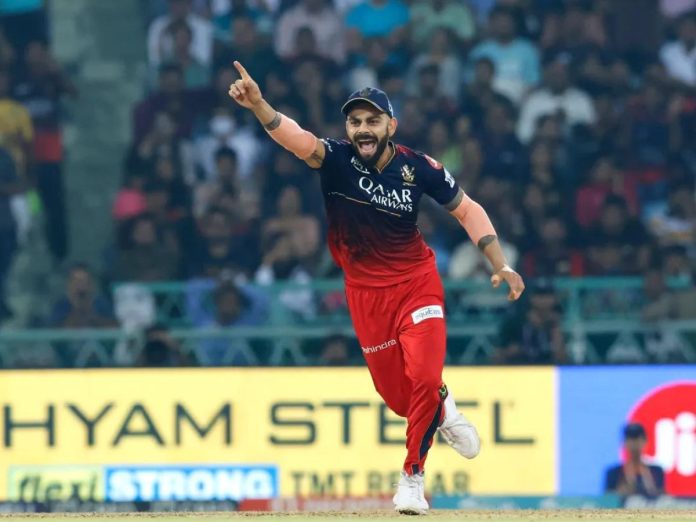 Lucknow Super Giants (LSG) and Royal Challengers Bangalore (RCB) witnessed a high-intensity contest between themselves in Match 43 of the ongoing Indian Premier League (IPL) 2023.
Virat Kohli, Amit Mishra, Gautam Gambhir, and Naveen-ul-Haq all shared heated moments and had several pulsating encounters, both on and off the field.
In the end, it was RCB who had the last laugh as they won the game by 18 runs and avenged their 1-wicket defeat at the hands of the KL Rahul-led side, earlier this season.
In this article, we take a look at 5 lessons that we learned from the LSG vs RCB confrontation on 1st May 2023 at Lucknow:
1. Juniors should respect their seniors on a cricket field
Youngster Naveen-ul-Haq's behavior and attitude towards Virat Kohli in the LSG vs RCB game was simply unacceptable. The young Afghan bowler is just 23 years of age and he is just in the initial days of his career.
Virat Kohli, who is 34 years of age, is ruling the roost in international and is a contemporary great. He deserved more respect from the rookie bowler, who is yet to achieve anything remotely close to Virat Kohli.
2. The passion of Virat Kohli is unmatchable
Virat Kohli might be 34 years of age but his energy levels are quite infectious. He can easily match up to a youngster in terms of his energy levels. Virat was wearing his passion on his sleeves and we could witness bouts of aggression and his fiery attitude after every wicket and of course, after RCB's 18-run victory over LSG.
3. Virat Kohli and Gautam Gambhir's chapter of fights isn't over
There might be a few visuals of Virat Kohli and Gautam Gambhir embracing each other and flashing smiles at each other, but there always is tension between them.
In 2013 when the duo had an ugly face-off with each other at the Chinnaswamy Stadium, people thought it ended right there. But that isn't the case as the duo once again had a fiery moment after the game, in the middle of everyone.
4. Sportsmanship should be at the peak
The whole concept that "Cricket is a gentleman's game" is slowly fading away. And this isn't a good sign for the growth of cricket. Both Virat Kohli and Gautam Gambhir are ambassadors of the game and they should have dealt with the situation in a better and more diplomatic way.
Several cricket pundits including Harbhajan Singh and Robin Uthappa condemned the ugly spat and called for more maturity from both parties. In general, sportsmanship should be the cornerstone of the IPL and team players should respect each other.
5. KL Rahul always adopts the path of diplomacy
The skipper of Lucknow, KL Rahul suffered a leg injury while fielding during the 1st innings. He was immediately stretchered out and Krunal Pandya donned the captain's hat. Rahul couldn't bat too and came in only at the fag end of the 2nd innings and played 3 balls.
But when the fight broke out, he was quick to intervene and was pulling an agitated Gautam Gambhir away from the fight scene. He also spoke to Virat Kohli and played the role of a mediator, quite well.
Also read: Social Media Storm: A Look at Virat Kohli's Cryptic Instagram Post Following His Spat with Gambhir and Naveen-ul-Haq