Virat Kohli is not having one of the finest seasons with the bat for RCB in IPL 2022. He has done a great job over the years for Challengers. But, this season is no less than a nightmare for the star cricketer.
He has been playing for Royal Challengers Bangalore since his debut. Virat Kohli has played with the likes of Chris Gayle, KL Rahul, Anil Kumble, and AB de Villiers. And, he shares a strong bond with Mr. 360 Degree, who bid adieu to all forms of cricket post IPL 2021. This is the reason why he is not playing for RCB in the ongoing 15th edition.
Virat Kohli Raises Curtains From AB de Villiers' Comeback to IPL Possibility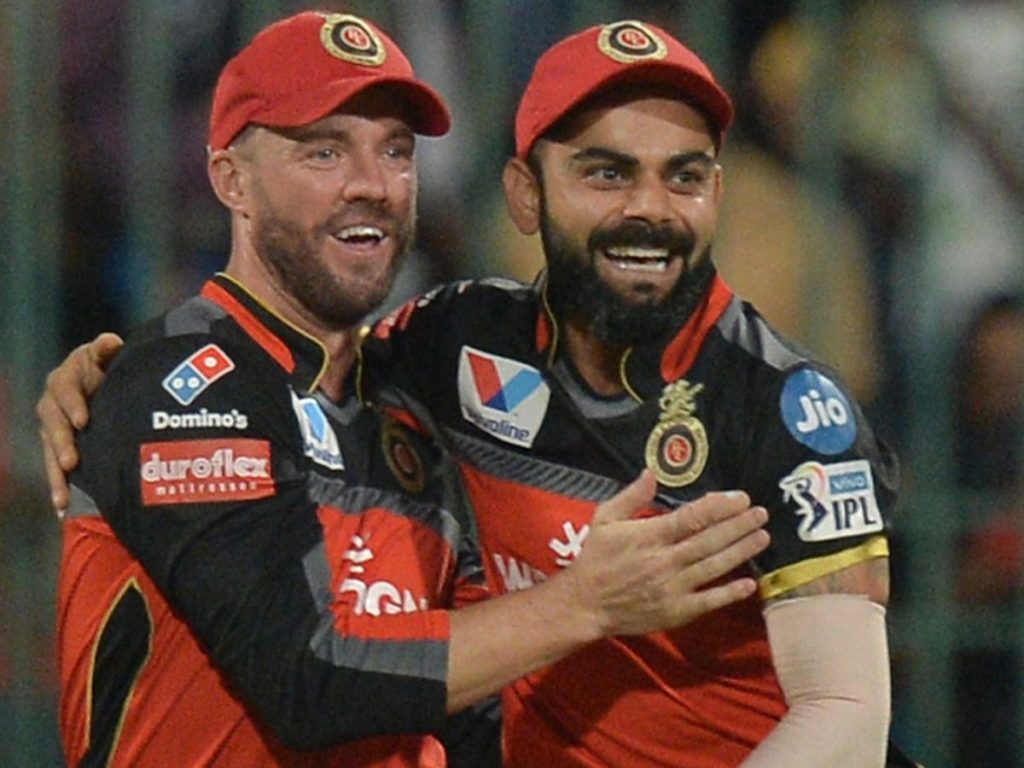 The cricket fans had a heartbreak after they came to know about AB de Villiers' retirement ahead of IPL 2022. But, Virat Kohli has come up with an update for the fans over the former Proteas cricketer. He has revealed that everyone might get to watch AB de Villiers at RCB in some role at least whether be it as a player or a mentor.
In an interview, Virat Kohli shed light on his friendship with AB de Villiers. The star player asserted that he misses his former RCB teammate and keeps in touch with him through text messages. As per him, currently AB de Villiers is in US for watching a golf tournament.
"I miss him a lot, I speak to him quite regularly and he keeps messaging me. He was in the US recently watching golf, Augusta Masters is what I heard it was called so he told me he was there experiencing with his friend and family. So we stay in touch and he is very keenly watching RCB, hopefully [we see him] here next year in some capacity".
Virat Kohli was also quizzed on his relations with new RCB skipper Faf du Plessis. He replied by saying that he is on good terms with Faf. As per him, Challengers skipper is very much sure about his decisions and takes decisions with full authority.
Kohli added that he takes the charge and respects every individual in the team. And, he is happy to know him more as a player.
"Me and Faf have always kind of gotten along really well even before we started playing together this season because he was the captain of South Africa for a while, Faf is a guy who is very sure of himself and he has full authority on the field, he tells me – sometimes I mention things to him and he says I do not want to do that- which I respect a lot, that obviously makes you gain respect for the person you are playing under. We have had mutual respect for many years, now I have gotten to know him much better now" added Kohli.
Here is the post:
Read More:
GIB vs CZR Dream11 Prediction, Valletta Cup T20, Match 5 By Expert, 11 MAY 2022
Ravi Shastri Criticizes KKR management for benching Cummins a world-class bowler