Kuldeep Yadav, the Indian spinner is going through a tough time as far as cricket is concerned. He has not got a consistent run with Team India and IPL franchise Kolkata Knight Riders. And, recently he revealed how he started feeling bad as a bowler after recently suspended Indian Premier League.
Advertisement

The Indian spinner made his international debut back in 2017. He soon became Team India's leading spinner across all the formats. But, after a successful first year, his form dipped and Kuldeep Yadav struggled in Team India's outfit. In the India vs England Test series, he played his 1st Test after a span of 2 years. Even in the shorter format, he managed his return after a span of 16 long months.
Kuldeep Yadav Opens Up On His Current Struggle In Cricket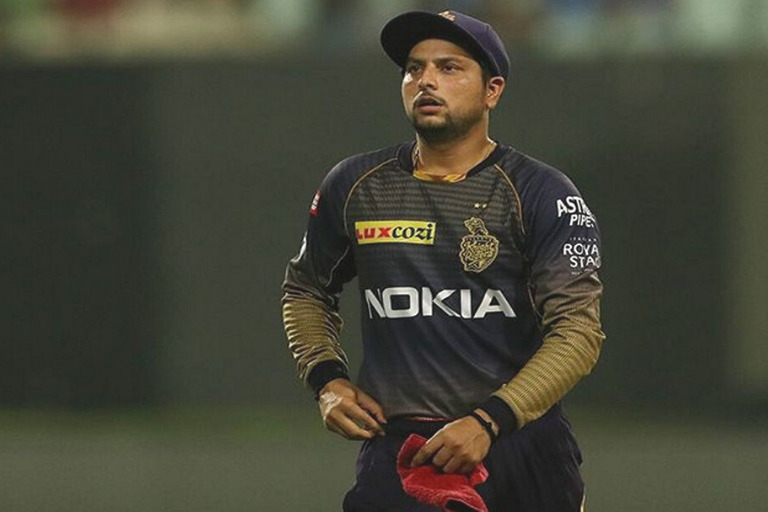 Things got bad to worse for Kuldeep Yadav in IPL 2021. The KKR management lost their faith in the spinner and he didn't get a single opportunity to play for his franchise. In an interview, Kuldeep Yadav responded that when a player is consistently playing then his confidence is always held high. As per him, every player goes through pressure when they don't get picked. Meanwhile, COVID-19 has made things worse.
"When you are playing non-stop, players do feel high on confidence. The more one sits out the more it gets tougher. I felt a huge pressure on me when I played the Test against England in Chennai this February. Due to Covid, there was nothing happening, so things got really tougher even more last year," Kuldeep was quoted as saying in News18.
Kuldeep Yadav was not impressed with KKR's decision to leave him out. He feels that on tracks of Chennai he was an eligible player to play in the matches for the team. However, he never questioned the managements decisions. As per him, that was the time when he felt as a bad player.
"I did, sometimes I felt, 'what is going on?'. It was a difficult time. Sometimes, the mind says, 'ab shayad woh Kuldeep Nahi rahe.' There were days when you feel serving drinks and being on the bench is for the best and then but there are days you don't want to be in that place," he stated.
"I was especially when I didn't find a place in my IPL team Kolkata Knight Riders. I wondered, 'am I that bad?' It's a team-management decision and it would be wrong to go and ask them. I wasn't played in Chennai during the IPL despite knowing it's a turner. I was a bit shocked but couldn't do anything," Kuldeep added.