Australian Prime Minister Scott Morrison has clearly said that all the players that travelled to India for IPL 2021 will have to use their own resources in order to comeback to the country. Meanwhile, he also stated that none of the players travelled to India due to any international commitments. So, government has no part to play in it.
COVID-19 cases are increasing with every passing day in India. And, things are getting worse for BCCI as the voices are being raised on why IPL is being organized under such alarming conditions. Now, the Aussie cricketers that came to India to participate in the cricketing extravaganza have been left stranded after their Prime Minister Scott Morrison suspended all the flights to and from India till May 15.
Scott Morrison's Message To Australian Cricketers Playing IPL 2021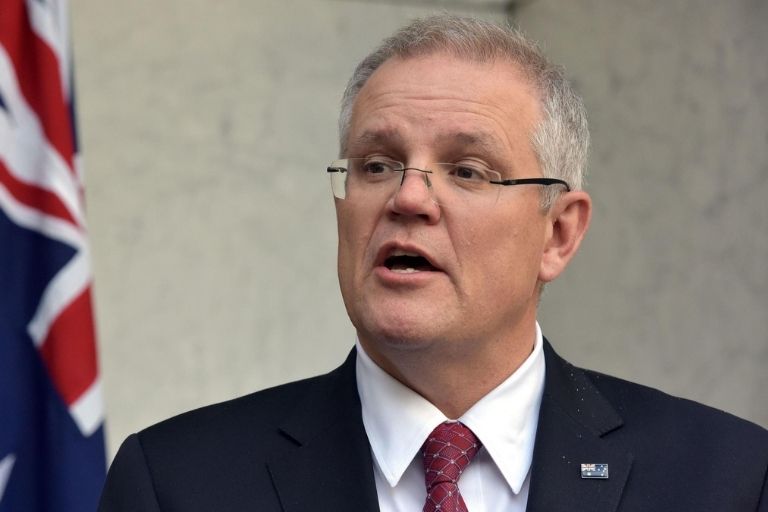 Soon after PM's decision, Chris Lynn requested Cricket Australia to charter flight in order to bring all the Aussie individuals back to the country. In an interview, Scott Morrison said that players will have to make their own arrangements in order to comeback to the country.
At the moment there are a total of 14 players in India with their respective franchises comprising of Steve Smith (Delhi Capitals), David Warner (Sunrisers Hyderabad) and Pat Cummins (Kolkata Knight Riders) as well as coach Ricky Ponting (Delhi Capitals) and Simon Katich (Royal Challengers Bangalore). Commentators Matthew Hayden, Brett Lee, Michael Slater, and Lisa Sthalekar are also among the Australians involved with the league right now.
On the other hand, CA is in touch with the players and government. They hope to come up with a decision going ahead in the near future.
"Cricket Australia and the Australian Cricketers' Association remain in regular contact with Australian players, coaches, and commentators taking part in the Indian Premier League, which is being conducted under strict biosecurity protocols. We will continue to listen to feedback from those on the ground in India and the advice of the Australian government. Our thoughts are with the people of India at this difficult time." a CA statement read on Monday. "