IPL 2021 is in the spotlight due to bad reasons at the moment. After two KKR players tested positive, the voice for calling off the tournament has hit its all-time high. However, BCCI still looks stern to continue with the tournament. Now, there are reports that BCCI might reschedule CSK vs RR game.
The cricketing fraternity was left shocked after Varun Chakravarthy and Sandeep Warrier were tested Covid-19 positive. KKR bowlers were asked to stay in self-isolation away from the squad. Later on, BCCI officially postponed the game between Kolkata Knight Riders and Royal Challengers Bangalore.
CSK Stern On Not Taking The Field Against RR: Official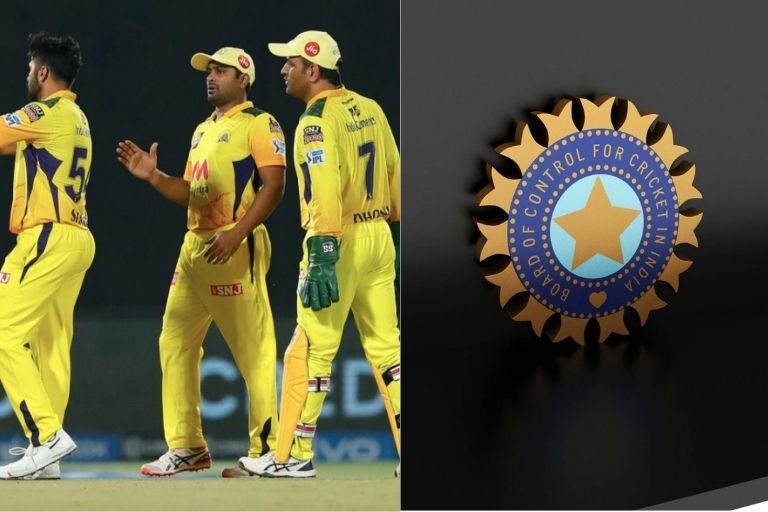 BCCI is currently working all day out in order to found a way to continue with the tournament. There are reports that the board might shift the tournament to a single venue. However, BCCI is yet to come up with a decision over the same. And, they have a short window left in order to decide over the future of IPL 2021.
A CSK source has revealed that the management has informed BCCI that they will take the field only if the players, who came in contact with the two Covid-19 positive members, come out to be negative. He added that they have asked BCCI to reschedule the game against Rajasthan Royals. If CSK remains stern on their decision then it will create more problems for BCCI.
"The coach is asymptomatic. However, as per the BCCI's Covid protocols, everybody who has come in contact with him will have to undergo a six-day quarantine. We can't play our next game (against Rajasthan Royals). The BCCI knows about the testing protocols and how many tests need to become negative before an all-clear is given. We have communicated it to the BCCI. They will have to reschedule the game between CSK and Rajasthan Royals," a CSK official told The Indian Express.