Sanju Samson says that every country believes that their wicketkeeper should be like MS Dhoni. The youngster hit the spotlight after he smacked 74 runs off 32 balls studded with nine sixes and one boundary against Chennai Super Kings. And, he also added that it is a big opportunity to perform well and get his place reserved in Team India.
Ever since MS Dhoni took a sabbatical from the national side, it opened the doors for all the wicketkeepers. Now, when the former Indian skipper has finally bid adieu to international cricket, every gloveman has an opportunity to file contention for that spot. Meanwhile, Sanju Samson is one of the players, who everyone feels can replace the likes of MS Dhoni. However, he has not got enough chances from the national selectors to prove his worth with the bat and gloves.
Sanju Samson says MS Dhoni departure has opened doors for every talented wicketkeeper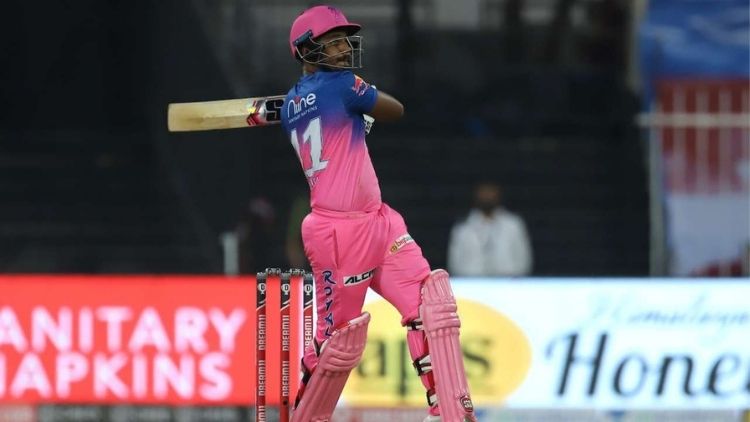 In an interview, Samson said that every country wants a wicketkeeper like MS Dhoni. He added that after the departure of the former skipper, the doors are opened for everyone to grab his spot.
"Every country hopes their wicketkeeper can somehow turn out to be like Dhoni. In India, we have some really good wicketkeeper-batsmen. There is healthy competition both on the Indian side and domestically. Whoever comes in knows what a massive responsibility it is. (The choices) is a good headache for the team to have. For me, it's a good position to be in because the competition forces you to improve," said Samson in an interview with Hindustan Times.
He feels that IPL is a big tournament where the quality of bowlers is of optimum level. Samson is focussed on scoring runs in order to put his best forward in front of the national selectors.
"It's a massive T20 tournament with quality bowlers in every team, most of whom are regular international players. I want to score runs in every tournament I play. The IPL standard is high, and a good season will be a great boost. I have been with the Indian team, and it was a great experience. I would, for sure like to be there again, but right now, I am not thinking too far ahead," concluded Samson.