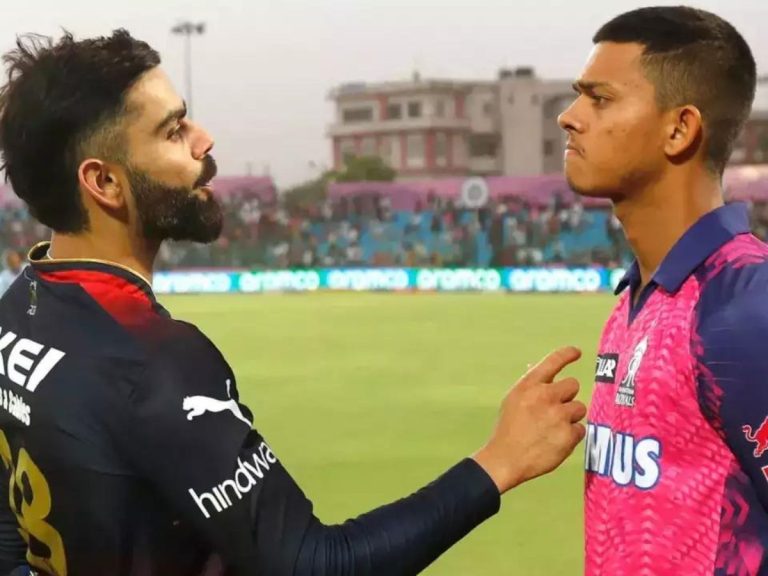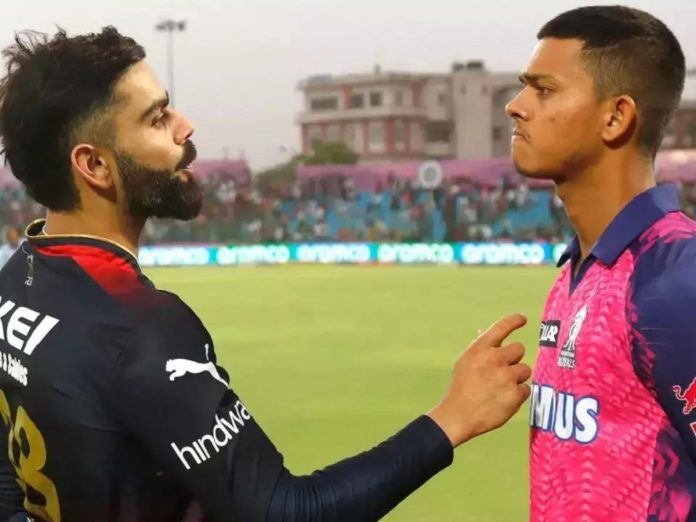 Virat Kohli is a legend of the sport and has been in the international circuit since 2009. He has truckloads of experience and is also one of the best batters ever produced by India. Naturally, several youngsters want to pick Virat Kohli's brains whenever they get the opportunity.
After the Rajasthan Royals (RR) versus Royal Challengers Bangalore (RCB) game in the Indian Premier League (IPL) 2023, Yashasvi Jaiswal was seen having a chat with Virat Kohli. The legendary batter was seen giving him some valuable tips and advices.
These tips will most certainly boost the confidence levels of Jaiswal as he is in the radar for an Indian cricket team call-up. Yashasvi Jaiswal has been playing extremely well in IPL 2023 and is 2nd in the list of most runs scored by a batter in this edition of the IPL.
In 13 matches, Jaiswal has mustered 575 runs at an average of 47.92 and has an impressive strike-rate of 166.18. During the game between Rajasthan and Kolkata Knight Riders (KKR) at Eden Gardens, Yashasvi Jaiswal scored the fastest fifty in the history of IPL as he got the score in just 13 balls.
Virat Kohli took to Instagram to appreciate Jaiswal's batting in the game versus KKR
The legendary 24-year-old cricketer had taken to Instagram to post an appreciation message for the young batter after he exploded with the willow in the KKR vs RR game on 11th May 2023.
"Wow this is some of the best batting I've seen in a while. What a talent," read Virat Kohli's heart-warming story.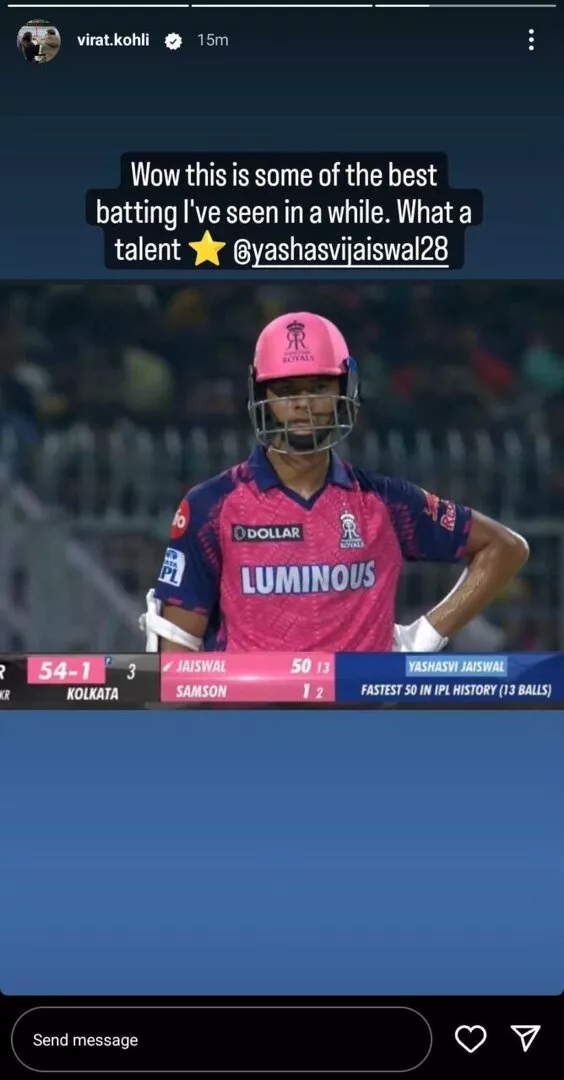 RCB defeated RR by a mammoth 112 runs
In Match 59 of IPL 2023, the game's results were dictated by a dominant and ruthless Bangalore side. The RCB bowlers scythed through the batting line-up of Rajasthan and registered a humongous victory by 112 runs.
Virat Kohli was quite animated and energetic after the win and it just proves the fact that he wears his emotions on his sleeves. RCB now move to the 5th position in the points table and they can reach up to a maximum of 16 points if they win all their remaining games.
Also read: "Keyboard Warriors…": Brett Lee Slams Critics Of Arjun Tendulkar In IPL 2023