Vijay Shankar is currently playing for Sunrisers Hyderabad in IPL 2021. He was once looked down on as one of the upcoming talented all-rounders. But, a string of injuries ruled him out of the Men in Blue. However, in a short career, he managed to play in the World Cup and other important tournaments. At the moment, he nowhere looks in the future plans of the national selectors. Now, Vijay Shankar has come up with a big statement going ahead in the IPL.
The Tamil Nadu-born all-rounder made his international debut back in January 2019. He played 12 ODIs and 9 T20Is in which he grabbed 9 wickets and scored 334 runs. He also holds the record for taking a wicket on the maiden delivery of his world cup career.
Vijay Shankar Talks About His International Comeback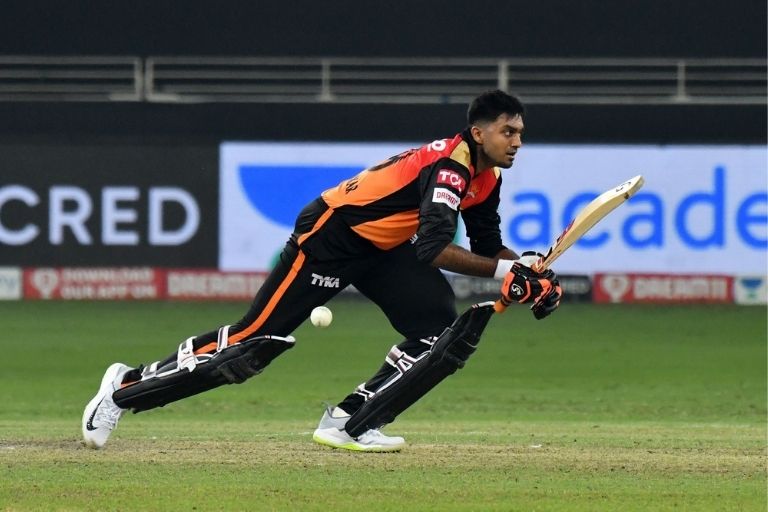 In an interview, Vijay Shankar was questioned on what he thinks about his international comeback. To which he replied that he has faced lots of lows due to his injuries that played a crucial role behind his fallout from the national squad. He looked optimistic and asserted that if he can play 100 T20 games then he might also manage to play 100 in international games as well.
"I think most of my lows came around my injuries, which set me back in whatever I was working on, but I learn't how to come out of it and handle these situations. So, playing my 100th T20 game will definitely be a good thing for me. I think I've also played 90 [88] List A matches, so I thought I would get close to 100 in that as well," the right-arm medium added.
"I'm confident in the role. Last year, if you see, overall I had an economy of around 6.6 [6.22] and bowled reasonably well in the opportunities I got. Last year also I mentioned that I've worked on my bowling. It was about putting in more time, and I have now," he said, of his position as a bower for SRH in 2020.
"I'm not thinking about doing extraordinary stuff or making a comeback. It's about enjoying myself. I started playing this game because I love it. If I enjoy the game and take things as they come, I think I will be in much better mental space," he continued.
Recently, Vijay Shankar played for Sunrisers Hyderabad against Kolkata Knight Riders. The right-handed player scored only 15 odd runs and failed in making his side win the match.