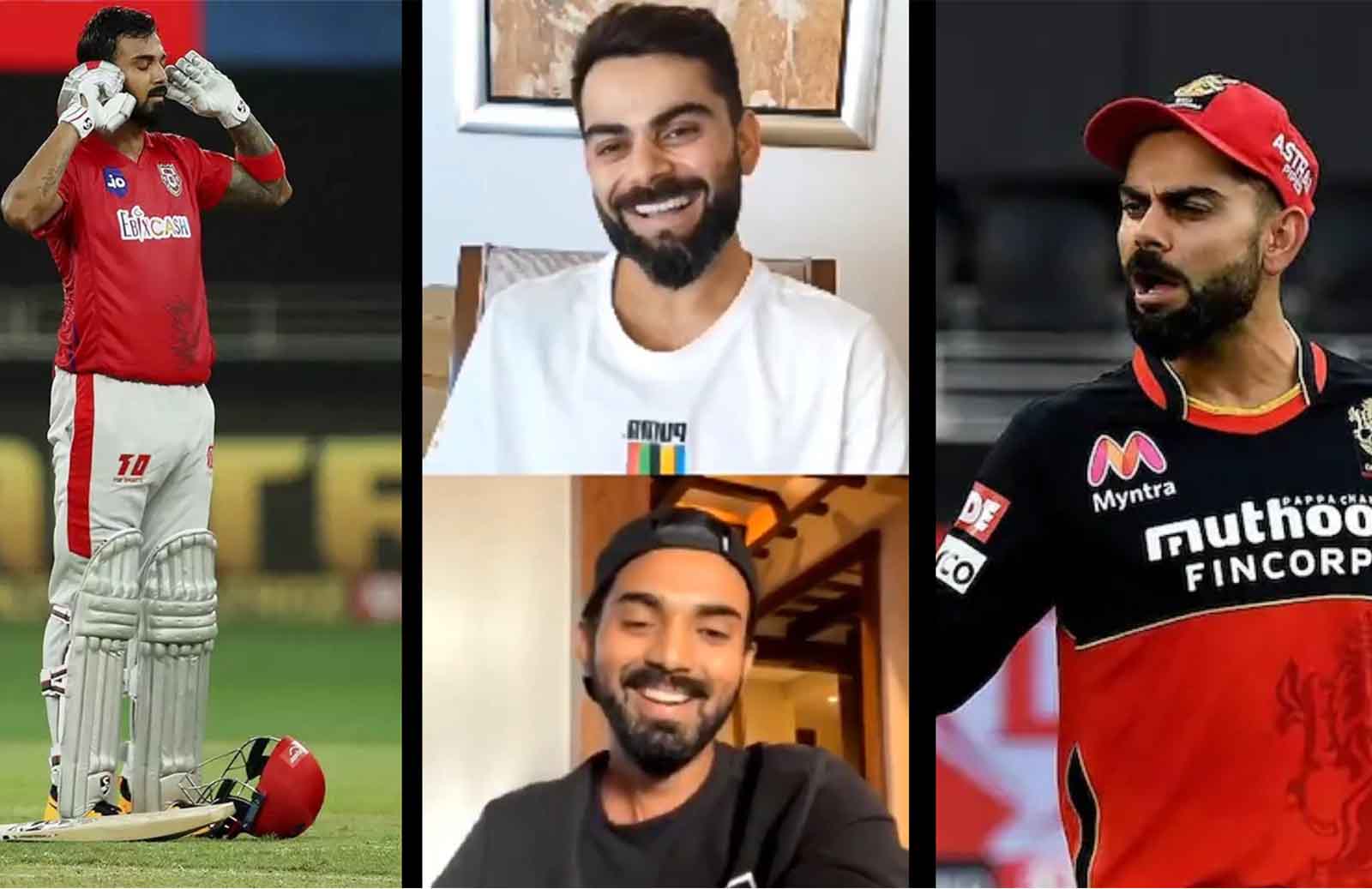 Kings XI Punjab and Royal Challengers Bangalore are all set to lock horns in the upcoming affair of IPL 2020. Ahead of the clash, KL Rahul and Virat Kohli were involved in a Live Instagram session held by Puma India. Both the Indian cricketers discussed several topics and touched several niches. The Karnataka batsman hilariously asked to ban Virat Kohli and AB de Villiers from IPL going ahead in the future.
RCB is currently in 3rd position in the league table after winning 5 out of their 7 games until now. They are in a good position and will look to continue with the same momentum against KXIP as well. However, the latter is struggling to find its place in this tournament. Kings XI Punjab has won only one game in their overall 7 outings. It is going to be an important game from the Kings' perspective and if they lost this game then it will almost shut the doors for them to qualify for the playoffs.
KL Rahul opens up a rule that should be changed in T20 cricket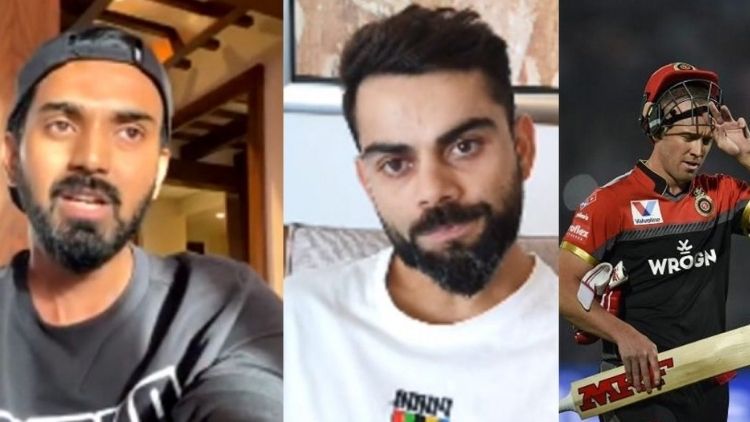 During the candid conversation, they were also quizzed over several questions. And, one of them was which T20 rule they would like to change. To which, KL Rahul hilariously replied that he wants IPL to ban Virat Kohli and AB de Villiers.
"To start off, I think I would ask IPL to ban you and AB for next year. Once you have achieved a certain amount of runs, I think, the people should say 'it's enough'. Once you get 5,000 runs it's enough, now you guys let the others do the work," Rahul told Kohli during the candid conversation.
However, he also addressed that batsmen hitting six more longer than 100 meters should be awarded more runs. Adding to that Virat Kohli trolled his team bowlers and said that if he gives his nod to that opinion then his bowlers will surely look at him with a harsh look.
"If I say yes to what you said, the bowlers are going to give me looks in the change room. I am going to say as captain, I would like to have the ability to review a wide or a no-ball which could be a waist-high full-toss. We have seen historically how big these small things can be, in such a high-profile IPL and T20 cricket," he added.