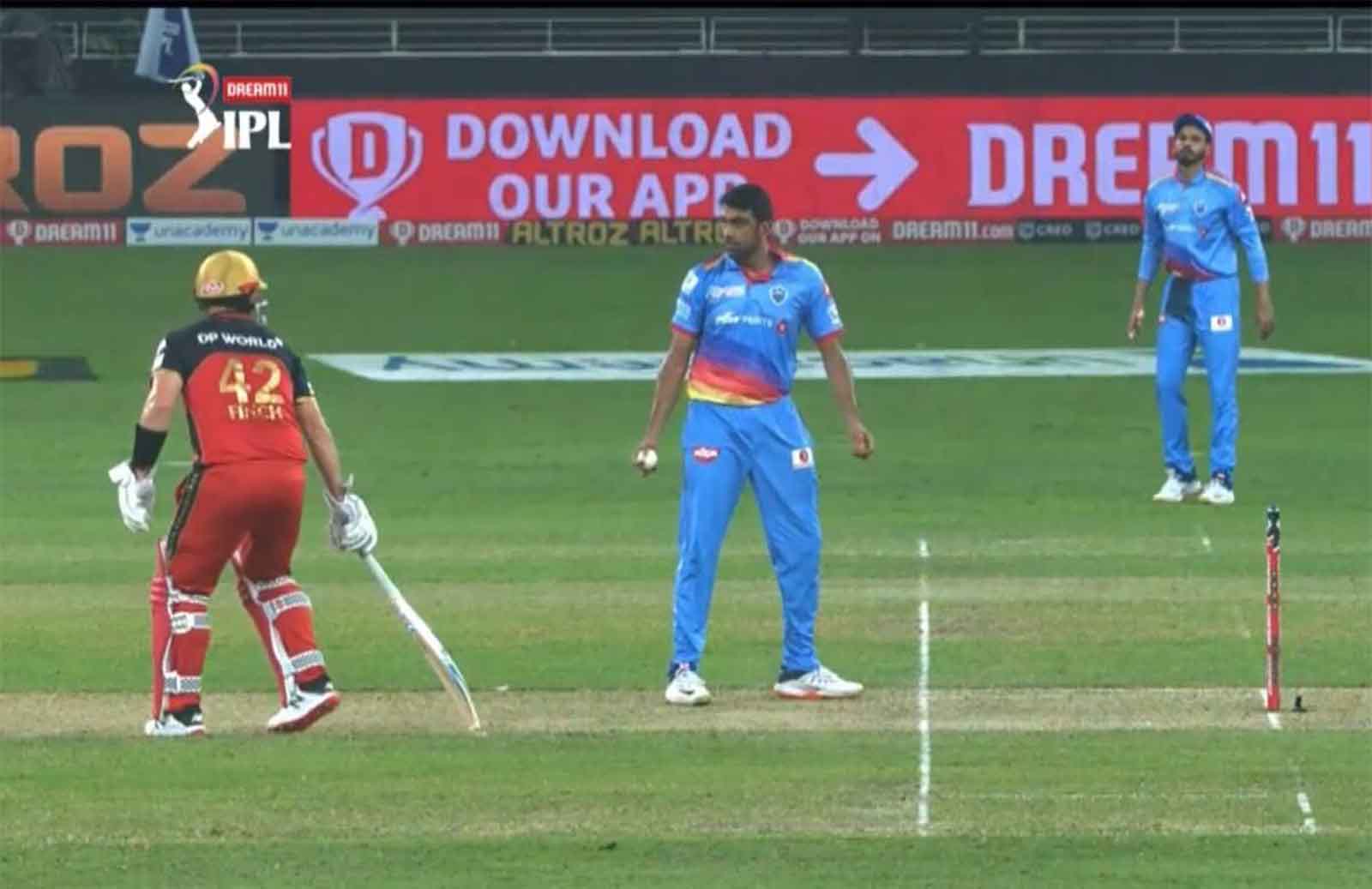 Ravichandran Ashwin, the veteran Indian spinner is known for his sharp bowling skills. Other than that, he is also famous for "Mankading" in the match. In IPL 2019, he was criticized by the former and current players when he dismissed Jos Buttler in the same fashion. The same kind of instance happened in the game against RCB in the ongoing IPL 2020. But, he gave a warning to the batsman and left him without dislodging the bails.
The senior Indian spinner first tried "Mankading" in a match back in 2012. But, at that time, the senior players withdrew the appeal. Later on, in IPL 2019, during a match between Rajasthan Royals and Kings XI Punjab, he dismissed Jos Buttler in the same fashion. Afterward, he was mocked by the fans upside-down on social media. Even, many former players found that against the spirit of sports.
IPL 2020: Ravichandran Ashwin warns other batsmen over Mankading
This season Ravichandran Ashwin is plying his traits for Delhi Capitals. During the game between DC and RCB, he got a big opportunity to "Mankad" Aaron Finch. But, this time off-spinner had a different approach. He warned the Aussie batsman and left him.
At the same time, the camera's in the ground were directed towards DC coach Ricky Ponting. And, he was spotted a bit in tension, who gave a cheeky smile after witnessing that instance. This is the first occurring related to Mankading that happened in IPL 2020.
After the game, Ashwin took to his official Twitter handle and shared a post in which he wrote, "Let's make it clear !! First and final warning for 2020. I am making it official and don't blame me later on. @RickyPonting#runout#[email protected] and I are good buddies btw.#IPL2020."
Here is the post from R Ashwin
Coming onto the match, RCB suffered a humiliating defeat against Delhi Capitals by 59 runs. Firstly, DC batsmen performed extremely well on a difficult batting wicket. Marcus Stoinis finished as the leading run-scorer in the game from his team. He smacked 53 runs off 26 balls studded with 6 boundaries and 2 sixes. On the other hand from RCB, Virat Kohli was the only batsman, who managed to score in the 40's.