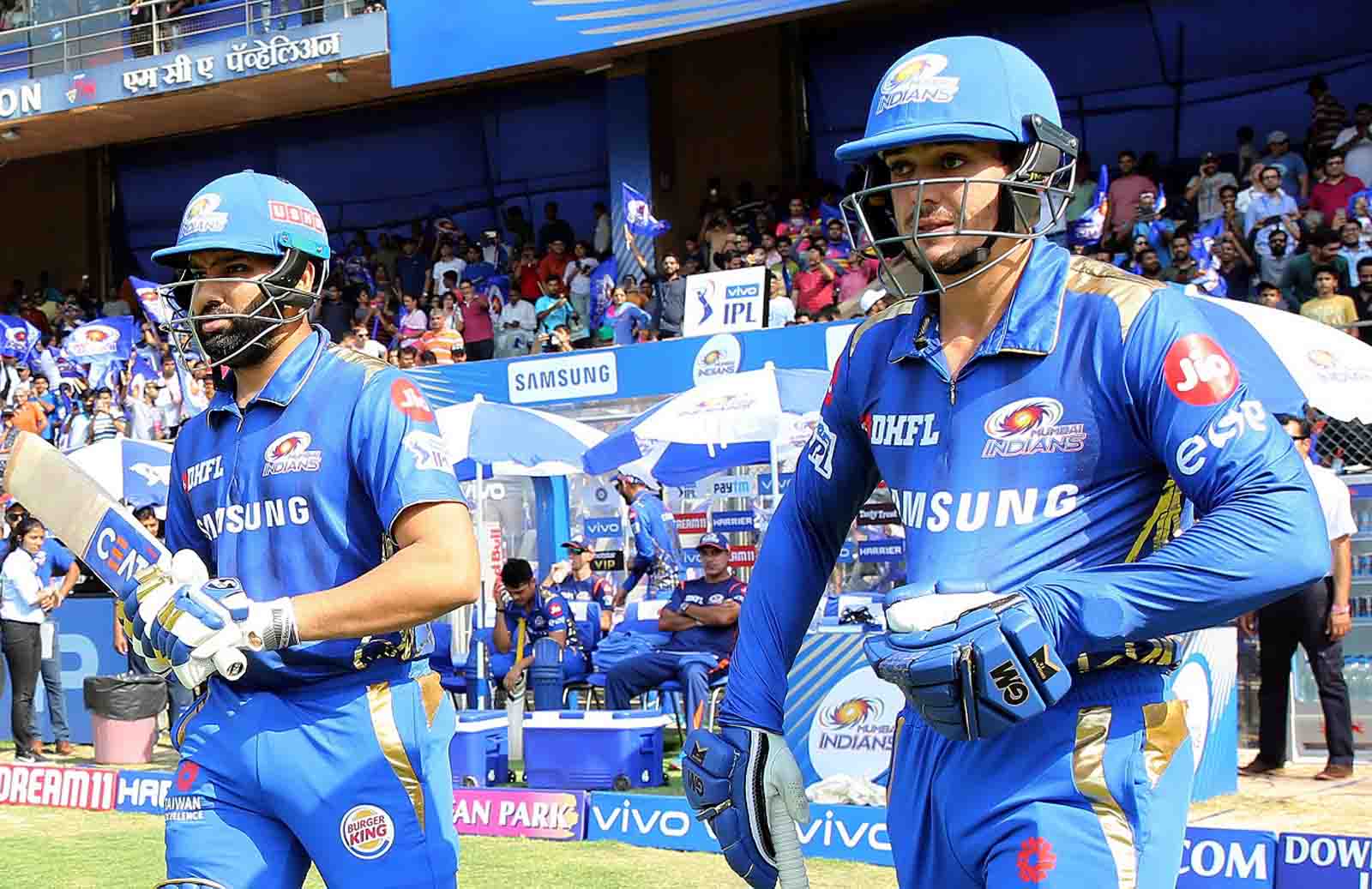 Rohit Sharma has revealed that this season he will once again open for Mumbai Indians in IPL 2020. Meanwhile, MI coach Mahela Jayawardene also echoed in the same voice. Moreover, they also gave a hint that Chris Lynn will warm the bench at least for the first few games.
Mumbai Indians will open their tournament campaign against Chennai Super Kings on September 19. It will be a deja-vu of the IPL 2019 final. The aforementioned sides share a strong rivalry in the Indian Premier League. They have come face to face on 28 occasions and MI ended up winning 17 times. However, this is going to be a new season and the defending champions will look to maintain their dominance over CSK and get off the mark with a victory.
IPL 2020: Rohit Sharma and Mahela Jayawardene address a pre-season press conference
During the pre-season press conference, Rohit Sharma and Mahela Jayawardene addressed media in a virtual meet. The MI skipper and Indian Hitman revealed that he is going to open for his team in IPL 2020, "I will be opening the batting this season," MI skipper said as quoted by Mumbai Indians.
Earlier, there was a question among the fans that what will be the opening pair for Mumbai Indians in IPL 2020. The franchise had a tough choice between Rohit Sharma, Quinton de Kock, and Chris Lynn. But, Mahela Jayawardene cleared everyone's doubt ahead of their 1st game and said that Quinton de Kock and Rohit Sharma form a good opening pair. Earlier, MI bought the Aussie opener at a fee of 2 Cr and fans had expected him to open for MI next to Rohit.
"Having options is great. Rohit and Quinton complement each other really well at the top and both are very experienced cricketers. Why would you fix something that isn't broken?. Lynn of course is a great addition to the squad," Mahela Jayawardene said.
As per him, they performed brilliantly in the previous season and he feels there is no need to tinker their pair. Meanwhile, he also added that Chris Lynn is a destructive opener and a great addition to the side. This means Quinton de Kock will open the innings alongside Rohit Sharma against Chennai Super Kings.