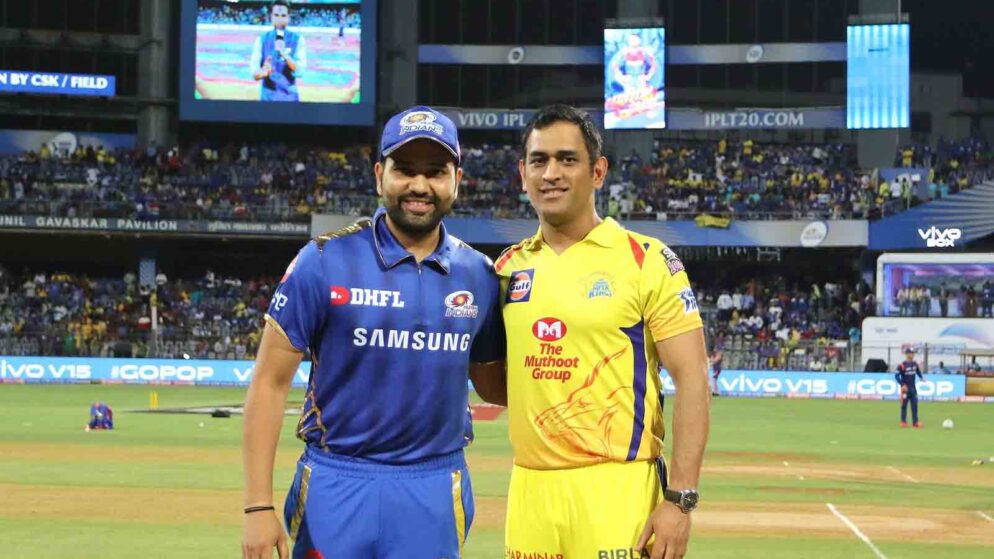 The governing council has released the IPL 2020 Schedule after many leaps and bounds. The inaugural game of the Indian Premier League 2020 will be played between defending champions Mumbai Indians and Chennai Super Kings on September 19. The council has released all the fixtures. But, they are yet to decide the venues for the playoffs and final.
Earlier, IPL 2020 was all set to begin on March 29. But, the killer pandemic forced BCCI to indefinitely postponed the tournament just two weeks before the commencement. Afterward, T20 World Cup got postponed further due to which the Indian cricket board got a golden opportunity to organize the cricketing extravaganza.
IPL 2020 fixtures released by BCCI
Although, the tournament will be played behind closed doors in UAE. The fans are still very excited about the blockbuster tournament.
"The season will kickstart on 19th September in Abu Dhabi with a blockbuster clash between defending champions Mumbai Indians and Chennai Super Kings," BCCI said in a statement as quoted by Indian Express.
As per the IPL 2020 schedule, a total of 10 double-headers will be played in the tournament. And, it will begin with the match between RCB vs RR, and DC vs KKR on October 3. The games will be played in the afternoon and evening starting at 3:30 PM IST.
The league stage will be held around for 46 days. In the end, the final league game will be played between former champions Sunrisers Hyderabad and Mumbai Indians. Earlier, the schedule was expected to be released during the last week of August.
After the inaugural game between MI and CSK, on the very next day, Delhi Capitals will open their tournament campaign against Kings XI Punjab. Soon after Monday, the next game will be played in Sharjah where Rajasthan Royals and Royal Challengers Bangalore will come in action in their respective jersey's.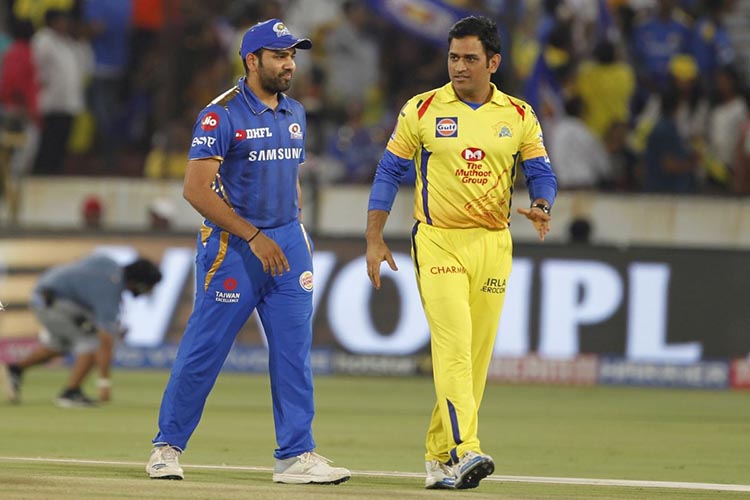 IPL 2020 Schedule
| | | | |
| --- | --- | --- | --- |
| Match Date & Day | Match Details | Match Time (IST) | Match Venue |
| September 19, Saturday | Mumbai Indians vs Chennai Super Kings | 7:30 PM | Abu Dhabi |
| September 20, Sunday | Delhi Capitals vs Kings XI Punjab | 7:30 PM | Dubai |
| September 21, Monday | Sunrisers Hyderabad vs Royal Challengers Bangalore | 7:30 PM | Dubai |
| September 22, Tuesday | Rajasthan Royals vs Chennai Super Kings | 7:30 PM | Sharjah |
| September 23, Wednesday | Kolkata Knight Riders vs Mumbai Indians | 7:30 PM | Abu Dhabi |
| September 24, Thursday | Kings XI Punjab vs Royal Challengers Bangalore | 7:30 PM | Dubai |
| September 25, Friday | Chennai Super Kings vs Delhi Capitals | 7:30 PM | Dubai |
| September 26, Saturday | Kolkata Knight Riders vs Sunrisers Hyderabad | 7:30 PM | Abu Dhabi |
| September 27, Sunday | Rajasthan Royals vs Kings XI Punjab | 7:30 PM | Sharjah |
| September 28, Monday | Royal Challengers Bangalore vs Mumbai Indians | 7:30 PM | Dubai |
| September 29, Tuesday | Delhi Capitals vs Sunrisers Hyderabad | 7:30 PM | Abu Dhabi |
| September 30, Wednesday | Rajasthan Royals vs Kolkata Knight Riders | 7:30 PM | Dubai |
| October 1, Thursday | Kings XI Punjab vs Mumbai Indians | 7:30 PM | Abu Dhabi |
| October 2, Friday | Chennai Super Kings vs Sunrisers Hyderabad | 7:30 PM | Dubai |
| October 3, Saturday | Royal Challengers Bangalore vs Rajasthan Royals | 3:30 PM | Abu Dhabi |
| October 3, Saturday | Delhi Capitals vs Kolkata Knight Riders | 7.30 PM | Sharjah |
| October 4, Sunday | Mumbai Indians vs Sunrisers Hyderabad | 3.30 PM | Sharjah |
| October 4, Sunday | Kings XI Punjab vs Chennai Super Kings | 7.30 PM | Dubai |
| October 5, Monday | Royal Challengers Bangalore vs Delhi Capitals | 7.30 PM | Dubai |
| October 6, Tuesday | Mumbai Indians vs Rajasthan Royals | 7.30 PM | Abu Dhabi |
| October 7, Wednesday | Kolkata Knight Riders vs Chennai Super Kings | 7.30 PM | Abu Dhabi |
| October 8, Thursday | Sunrisers Hyderabad vs Kings XI Punjab | 7.30 PM | Dubai |
| October 9, Friday | Rajasthan Royals vs Delhi Capitals | 7.30 PM | Sharjah |
| October 10, Saturday | Kings XI Punjab vs Kolkata Knight Riders | 3.30 PM | Abu Dhabi |
| October 10, Saturday | Chennai Super Kings vs Royal Challengers Bangalore | 7.30 PM | Dubai |
| October 11, Sunday | Sunrisers Hyderabad vs Rajasthan Royals | 3.30 PM | Dubai |
| October 11, Sunday | Mumbai Indians vs Delhi Capitals | 7.30 PM | Abu Dhabi |
| October 12, Monday | Royal Challengers Bangalore vs Kolkata Knight Riders | 7.30 PM | Sharjah |
| October 13, Tuesday | Sunrisers Hyderabad vs Chennai Super Kings | 7.30 PM | Dubai |
| October 14, Wednesday | Delhi Capitals vs Rajasthan Royals | 7.30 PM | Dubai |
| October 15, Thursday | Royal Challengers Bangalore vs Kings XI Punjab | 7.30 PM | Sharjah |
| October 16, Friday | Mumbai Indians vs Kolkata Knight Riders | 7.30 PM | Abu Dhabi |
| October 17, Saturday | Rajasthan Royals vs Royal Challengers Bangalore | 3.30 PM | Dubai |
| October 17, Saturday | Delhi Capitals vs Chennai Super Kings | 7.30 PM | Sharjah |
| October 18, Sunday | Sunrisers Hyderabad vs Kolkata Knight Riders | 3.30 PM | Abu Dhabi |
| October 18, Sunday | Mumbai Indians vs Kings XI Punjab | 7.30 PM | Dubai |
| October 19, Monday | Chennai Super Kings vs Rajasthan Royals | 7.30 PM | Abu Dhabi |
| October 20, Tuesday | Kings XI Punjab vs Delhi Capitals | 7.30 PM | Dubai |
| October 21, Wednesday | Kolkata Knight Riders vs Royal Challengers Bangalore | 7.30 PM | Abu Dhabi |
| October 22, Thursday | Rajasthan Royals vs Sunrisers Hyderabad | 7.30 PM | Dubai |
| October 23, Friday | Chennai Super Kings vs Mumbai Indians | 7.30 PM | Sharjah |
| October 24, Saturday | Kolkata Knight Riders vs Delhi Capitals | 3.30 PM | Abu Dhabi |
| October 24, Saturday | Kings XI Punjab vs Sunrisers Hyderabad | 7.30 PM | Dubai |
| October 25, Sunday | Royal Challengers Bangalore vs Chennai Super Kings | 3.30 PM | Dubai |
| October 25, Sunday | Rajasthan Royals vs Mumbai Indians | 7.30 PM | Abu Dhabi |
| October 26, Monday | Kolkata Knight Riders vs Kings XI Punjab | 7.30 PM | Sharjah |
| October 27, Tuesday | Sunrisers Hyderabad vs Delhi Capitals | 7.30 PM | Dubai |
| October 28, Wednesday | Mumbai Indians vs Royal Challengers Bangalore | 7.30 PM | Abu Dhabi |
| October 29, Thursday | Chennai Super Kings vs Kolkata Knight Riders | 7.30 PM | Dubai |
| October 30, Friday | Kings XI Punjab vs Rajasthan Royals | 7.30 PM | Abu Dhabi |
| October 31, Saturday | Delhi Capitals vs Mumbai Indians | 3.30 PM | Dubai |
| October 31, Saturday | Royal Challengers Bangalore vs Sunrisers Hyderabad | 7.30 PM | Sharjah |
| November 1, Sunday | Chennai Super Kings vs Kings XI Punjab | 3.30 PM | Abu Dhabi |
| November 1, Sunday | Kolkata Knight Riders vs Rajasthan Royals | 7.30 PM | Dubai |
| November 2, Monday | Delhi Capitals vs Royal Challengers Bangalore | 7.30 PM | Abu Dhabi |
| November 3, Tuesday | Sunrisers Hyderabad vs Mumbai Indians | 7.30 PM | Sharjah |