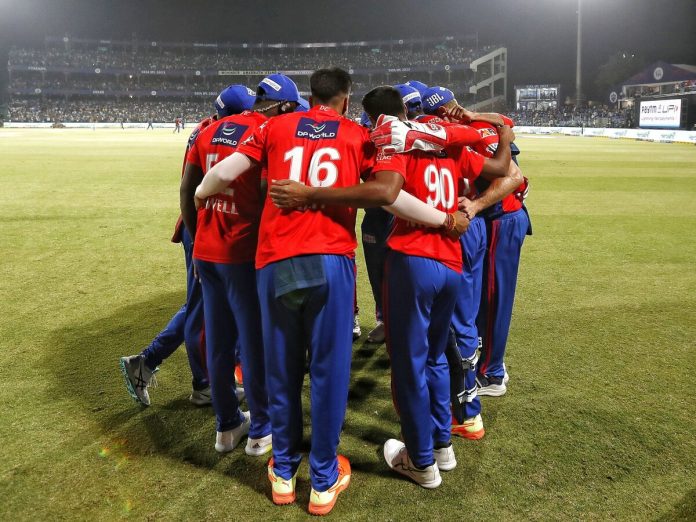 Mumbai Indians defeated Delhi Capitals by six wickets on Tuesday in Delhi, handing them their fourth straight loss in the 2023 Indian Premier League (IPL).
The Delhi Capitals, who were renowned for their reliable performances in former Indian Premier League (IPL) seasons, have had trouble getting into a groove this season. Despite having a great fan base and a good team, the team has fallen short of expectations in the current competition.
With unexpected losses and inconsistent performances, questions have been raised for DC squad about the reasons behind their struggles. DC has been struggling to find its rhythm on the field. Check the three key reasons why the Delhi Capitals have been failing to perform in IPL 2023.
Inconsistent batting performances
One of the primary reasons for the Delhi Capitals' poor performance in IPL 2023 has been their unstable batting performance. The team's batting lineup features some major stars, like David Warner, Prithvi Shaw, and Manish Pandey. Their batting, on the other hand, has been exceedingly uneven, with many collapses and failures to form meaningful partnerships.
No player other than Warner and Axar Patel has performed for DC in IPL 2023.  Warner is a contender for the Orange Cup in the IPL 2023, having amassed 209 runs, including three fifties. However, his strike rate has been a concern. 
This inconsistency has put a big pressure on the lower middle-order batsmen and has hampered the team's overall effectiveness.
Bowling woes
Another big reason for concern for the Delhi Capitals has been their bowling attack. Previously, their bowling was regarded as their strongest suit, with bowlers such as Anrich Nortje, Khaleel Ahmed, and Kuldeep Yadav spearheading the assault. However, their bowlers have struggled to make an impression in the IPL 2023.
Big DC bowler like Nortje has struggled to replicate his earlier performances, and the team has regularly failed to defend or threaten the opponent batting lineup. The bowling attack's lack of consistency has been a major cause of the team's failure to perform at its best.
Ineffective team composition
The team players' composition is crucial to the success of any team, and the Delhi Capitals appear to have suffered in this regard in IPL 2023. Team management's decisions on team selection, batting order, and strategy have been questioned at times.
Experimenting with different combinations, changing the batting order on a regular basis, and reshuffling players have all damaged the team's consistency and rhythm. The absence of key players such as Mitchell Marsh and Rishabh Pant, as well as a stable starting XI and a well-defined game plan, has harmed the team's effectiveness.
Also Read: IPL 2023: 3 Players CSK Can Give Chance In Playing XI As Deepak Chahar Replacement