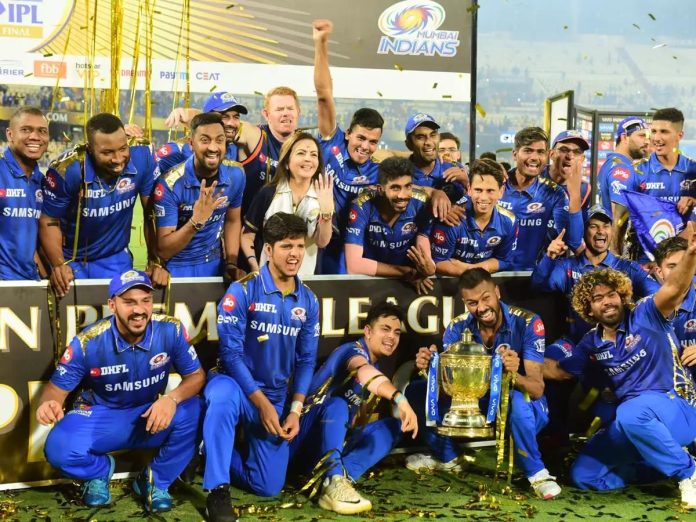 5-time Indian Premier League (IPL) winner Mumbai Indians (MI) had an abysmal IPL 2022 season. Nearly nothing worked in favour for the Mumbai side. From losing Jofra Archer before the season to injury to their main players not being in form, Mumbai Indians had a terrible IPL 2022.
Mumbai Indians finished with the wooden spoon in IPL 2022 and managed to win just 4 matches in their 14 games. However, their side looks extremely potent and formidable ahead of IPL 2023. They have secured the services of Australian all-rounder Cameron Green for a whopping Rs. 17.5 crore amount and they will also have the services of Jofra Archer.
On paper, Mumbai is one of the strongest sides heading into the 16th edition of the IPL. In this article, we take a look at 3 reasons why Mumbai Indians can win their 6th IPL title this season:
1. Lethal bowling pair of Jofra Archer and Jasprit Bumrah
Imagine Jofra Archer and Jasprit Bumrah bowling 8 out of the 20 overs Mumbai Indians has to bowl. This is enough to send shivers down the spines of the opposition batters. Both Jofra Archer and Jasprit Bumrah are two of the most fearsome bowlers of our generation and they will be adding a lot of firepower to Rohit Sharma's side.
2. The insane form of SuryaKumar Yadav
SuryaKumar Yadav has undoubtedly cemented his place in the T20I side of the Indian cricket team. He had an unbelievable 2022 where he emerged out as the leading run-scorer of the Indian cricket team in the shortest format of international cricket. He mustered 1164 T20I runs in 2022 and he most certainly will be carrying that red-hot and blistering form into IPL 2023.
3. The flexible all-rounder in the form of Cameron Green
Mumbai Indians' latest purchase Cameron Green is easily one of the flexible all-rounders of contemporary times. He can open the innings and can also play in the middle-order. This naturally makes him very priceless and he can contribute the ball as well. An ideal replacement of Kieron Pollard!
Also read: Rishabh Pant Likely To Miss IPL 2023 & IND vs AUS Test Series