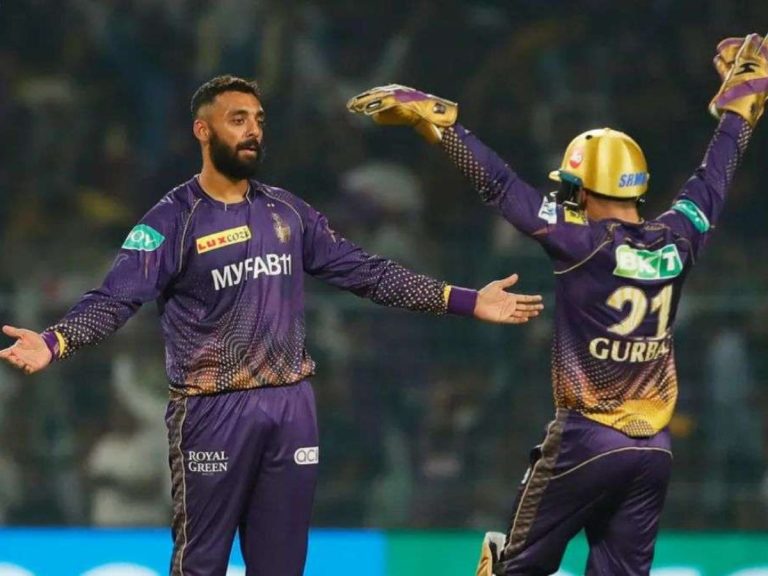 Kolkata Knight Riders (KKR) always have a tendency of unearthing some good players and mystery spinners to be specific. Nobody had heard of Sunil Narine till the time he made his debut in the Purple and Gold Brigade. Similarly, Varun Chakravarthy's name has gained a lot of steam after he started representing KKR.
A mystery spinner, Varun Chakravarthy has the ability to outfox the batters and decimate their defensive setups. He aces the googly and also bowls some good doosras and is an absolute force to reckon with in the Kolkata Knight Riders team.
He took 4 wickets in the previous game of KKR against Royal Challengers Bangalore (RCB) and set the entire stadium in Kolkata on fire with his fiery performances.
In this article, we take a look at 3 reasons why Varun Chakravarthy could have a good IPL season in IPL 2023:
1. His mystery factor makes him tough to play against
Varun Chakravarthy's USP is his mystic powers to spin the bowl. The opposition batters have no idea how to tackle his deliveries. This trait of his makes him a mystery spinner and this can well power him to some good performances in this IPL for KKR.
Along with Sunil Narine and Suyash Sharma, Varun Chakravarthy can make a good trio of spinners.
2. Varun Chakravarthy excels in spin-friendly pitches
Since IPL 2023 is back to its usual home and away format, Varun Chakravarthy could have a big smile on his face. After having an underwhelming season for KKR in IPL 2022 where he managed to take just 4 wickets in 8 games, Varun Chakravarthy has started off on the right note.
When KKR play against Chennai Super Kings (CSK) and Delhi Capitals (DC), the pitches in their home stadiums will be spin friendly. This can mean that Chakravarthy can have a good season for KKR.
3. He has international experience
We often say that when a player represents the national team, he evolves into a very mature cricketer. And the same thing applies for Varun. After a stellar IPL 2021 season where he bagged 18 wickets for the Purple and Gold army, Chakravarthy was drafted into the national team.
He even represented India in the ICC T20 World Cup 2021. But after a below-par performance in the national colours, he was eventually dropped.
If he continues in the same spirit and with these same resounding performances, he can soon be called back into the national team.
Also read: IPL 2023: 3 Reasons Why Jos Buttler Might Have A Good IPL Season