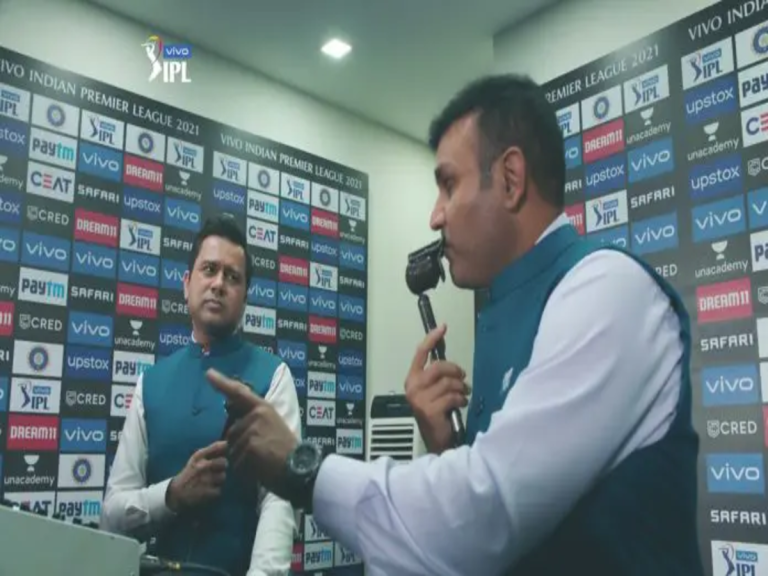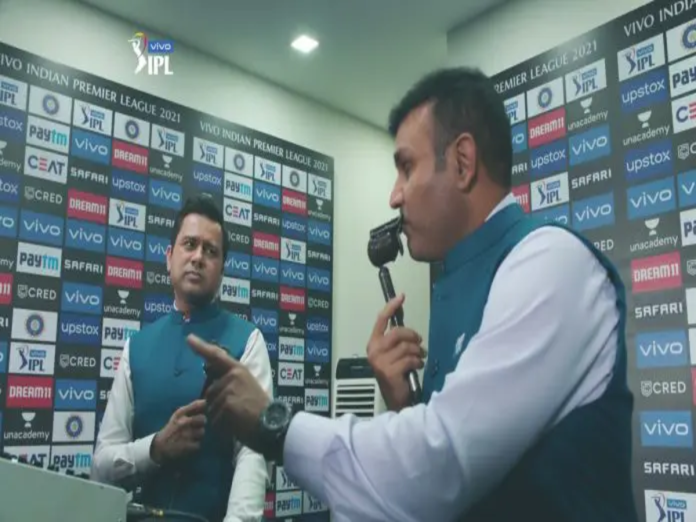 The IPL 2023 is scheduled to begin on March 31, and Star Sports on Sunday unveiled its impressive lineup of commentators.
Chennai Super Kings and Gujarat Titans will square off in the opening match. For the TV and digital telecast of the IPL, different companies would be involved this season.
Star Network will carry the action on television, but Viacom 18 will handle it digitally.
Among the well-known names in English include Danny Morrison, Kevin Pietersen, and Sunil Gavaskar.
Sehwag, Harbhajan Singh, Irfan Pathan, and Sanjay Manjrekar will be among the Hindi commentators we will have.
The familiar names are present in the other regional languages as well, but some significant figures have switched to the OTT platform.
This time around, new names in IPL 2023 commentators list include Yusuf Pathan, Mithali Raj, and Sreesanth.
Few people are aware of Yusuf's sense of humour, therefore for his supporters, it would be a pleasant surprise.
Murali Vijay, who last competed for the Chennai Super Kings (CSK) in the IPL in IPL 2022, will also be a pleasant surprise on the commentary team.
Check complete details on IPL 2023 commentary list of TV.
IPL 2023: Full list of commentators
English: Sunil Gavaskar, Jacques Kallis, Matthew Hayden, Kevin Pietersen, Aaron Finch, Tom Moody, Paul Collingwood, Daniel Vettori, Daniel Morrison, David Hussey
Hindi: Virender Sehwag, Harbhajan Singh, Irfan Pathan, Yusuf Pathan, Mithali Raj, Mohd Kaif, Sanjay Manjrekar, Imran Tahir, Deep Dasgupta, Ajay Mehra, Padamjeet Sehrawat & Jatin Sapru, K Srikkanth, S Badrinath, Lakshmipathi Balaji, S Ramesh, Murali Vijay,
Tamil: RJ Balaji, Yomahesh, Muthuraman R, KV Sathyanarayanan, Thirush Kamini
Telugu: MSK Prasad, Venugopal Rao, T Suman, Kalyan Krishna D, Ashish Reddy, Kaushik NC, Anchor Ravi Rakle
Kannada: Vijay Bharadwaj, Srinivasa Murthy P, Bharath Chipli, Pavan Deshpande, Akhil Balachandra, GK Anil Kumar, Sumesh Goni, Gundappa Vishwanath, Roopesh Shetty
Marathi: Amol Muzumdar, Sandeep Patil, Aditya Tare, Nilesh Natu, Prasad Kshirsagar
Malayalam
Gujarati: S Sreesanth, Tinu Yohannan, Shiyas Mohammad, Vishnu Hariharan Manan Desai,
Akash Trivedi, Nayan Mongia
Bangla: Ashoke Dinda, RJ Varun Kaushik, Pradip Roy, Pallab Basu, Abhishek Jhunjhunwala
IPL 2023 Schedule: Venue, Date, Time
| | | | |
| --- | --- | --- | --- |
| Date | Match | Venue | Time |
| Mar 31, Fri | Gujarat Titans vs Chennai Super Kings | 1st Match, Narendra Modi Stadium | 07:30 PM IST |
| Apr 01, Sat | Punjab Kings vs Kolkata Knight Riders | 2nd Match, Punjab Cricket Association IS Bindra Stadium | 03:30 PM IST |
| Apr 01, Sat | Lucknow Super Giants vs Delhi Capitals | 3rd Match, Bharat Ratna Shri Atal Bihari Vajpayee Ekana Cricket Stadium | 07:30 PM IST |
| Apr 02, Sun | Sunrisers Hyderabad vs Rajasthan Royals | 4th Match, Rajiv Gandhi International Stadium | 03:30 PM IST |
| Apr 02, Sun | Royal Challengers Bangalore vs Mumbai Indians | 5th Match, M. Chinnaswamy Stadium | 07:30 PM IST |
| Apr 03, Mon | Chennai Super Kings vs Lucknow Super Giants | 6th Match, MA Chidambaram Stadium | 07:30 PM IST |
| Apr 04, Tue | Delhi Capitals vs Gujarat Titans | 7th Match, Arun Jaitley Stadium | 07:30 PM IST |
| Apr 05, Wed | Rajasthan Royals vs Punjab Kings | 8th Match, Barsapara Cricket Stadium | 07:30 PM IST |
| Apr 06, Thu | Kolkata Knight Riders vs Royal Challengers Bangalore | 9th Match, Eden Gardens | 07:30 PM IST |
| Apr 07, Fri | Lucknow Super Giants vs Sunrisers Hyderabad | 10th Match, Bharat Ratna Shri Atal Bihari Vajpayee Ekana Cricket Stadium | 07:30 PM IST |
| Apr 08, Sat | Rajasthan Royals vs Delhi Capitals | 11th Match, Barsapara Cricket Stadium | 03:30 PM IST |
| Apr 08, Sat | Mumbai Indians vs Chennai Super Kings | 12th Match, Wankhede Stadium | 07:30 PM IST |
| Apr 09, Sun | Gujarat Titans vs Kolkata Knight Riders | 13th Match, Narendra Modi Stadium | 03:30 PM IST |
| Apr 09, Sun | Sunrisers Hyderabad vs Punjab Kings | 14th Match, Rajiv Gandhi International Stadium | 07:30 PM IST |
| Apr 10, Mon | Royal Challengers Bangalore vs Lucknow Super Giants | 15th Match, M. Chinnaswamy Stadium | 07:30 PM IST |
| Apr 11, Tue | Delhi Capitals vs Mumbai Indians | 16th Match, Arun Jaitley Stadium | 07:30 PM IST |
| Apr 12, Wed | Chennai Super Kings vs Rajasthan Royals | 17th Match, MA Chidambaram Stadium | 07:30 PM IST |
| Apr 13, Thu | Punjab Kings vs Gujarat Titans | 18th Match, Punjab Cricket Association IS Bindra Stadium | 07:30 PM IST |
| Apr 14, Fri | Kolkata Knight Riders vs Sunrisers Hyderabad | 19th Match, Eden Gardens | 07:30 PM IST |
| Apr 15, Sat | Royal Challengers Bangalore vs Delhi Capitals | 20th Match, M. Chinnaswamy Stadium | 03:30 PM IST |
| Apr 15, Sat | Lucknow Super Giants vs Punjab Kings | 21st Match, Bharat Ratna Shri Atal Bihari Vajpayee Ekana Cricket Stadium | 07:30 PM IST |
| Apr 16, Sun | Mumbai Indians vs Kolkata Knight Riders | 22nd Match, Wankhede Stadium | 03:30 PM IST |
| Apr 16, Sun | Gujarat Titans vs Rajasthan Royals | 23rd Match, Narendra Modi Stadium | 07:30 PM IST |
| Apr 17, Mon | Royal Challengers Bangalore vs Chennai Super Kings | 24th Match, M. Chinnaswamy Stadium | 07:30 PM IST |
| Apr 18, Tue | Sunrisers Hyderabad vs Mumbai Indians | 25th Match, Rajiv Gandhi International Stadium | 07:30 PM IST |
| Apr 19, Wed | Rajasthan Royals vs Lucknow Super Giants | 26th Match, Sawai Mansingh Stadium | 07:30 PM IST |
| Apr 20, Thu | Punjab Kings vs Royal Challengers Bangalore | 27th Match, Punjab Cricket Association IS Bindra Stadium | 03:30 PM IST |
| Apr 20, Thu | Delhi Capitals vs Kolkata Knight Riders | 28th Match, Arun Jaitley Stadium | 07:30 PM IST |
| Apr 21, Fri | Chennai Super Kings vs Sunrisers Hyderabad | 29th Match, MA Chidambaram Stadium | 07:30 PM IST |
| Apr 22, Sat | Lucknow Super Giants vs Gujarat Titans | 30th Match, Bharat Ratna Shri Atal Bihari Vajpayee Ekana Cricket Stadium | 03:30 PM IST |
| Apr 22, Sat | Mumbai Indians vs Punjab Kings | 31st Match, Wankhede Stadium | 07:30 PM IST |
| Apr 23, Sun | Royal Challengers Bangalore vs Rajasthan Royals | 32nd Match, M. Chinnaswamy Stadium | 03:30 PM IST |
| Apr 23, Sun | Kolkata Knight Riders vs Chennai Super Kings | 33rd Match, Eden Gardens | 07:30 PM IST |
| Apr 24, Mon | Sunrisers Hyderabad vs Delhi Capitals | 34th Match, Rajiv Gandhi International Stadium | 07:30 PM IST |
| Apr 25, Tue | Gujarat Titans vs Mumbai Indians | 35th Match, Narendra Modi Stadium | 07:30 PM IST |
| Apr 26, Wed | Royal Challengers Bangalore vs Kolkata Knight Riders | 36th Match, M. Chinnaswamy Stadium | 07:30 PM IST |
| Apr 27, Thu | Rajasthan Royals vs Chennai Super Kings | 37th Match, Sawai Mansingh Stadium | 07:30 PM IST |
| Apr 28, Fri | Punjab Kings vs Lucknow Super Giants | 38th Match, Punjab Cricket Association IS Bindra Stadium | 07:30 PM IST |
| Apr 29, Sat | Kolkata Knight Riders vs Gujarat Titans | 39th Match, Eden Gardens | 03:30 PM IST |
| Apr 29, Sat | Delhi Capitals vs Sunrisers Hyderabad | 40th Match, Arun Jaitley Stadium | 07:30 PM IST |
| Apr 30, Sun | Chennai Super Kings vs Punjab Kings | 41st Match, MA Chidambaram Stadium | 03:30 PM IST |
| Apr 30, Sun | Mumbai Indians vs Rajasthan Royals | 42nd Match, Wankhede Stadium | 07:30 PM IST |
| May 01, Mon | Lucknow Super Giants vs Royal Challengers Bangalore | 43rd Match, Bharat Ratna Shri Atal Bihari Vajpayee Ekana Cricket Stadium | 07:30 PM IST |
| May 02, Tue | Gujarat Titans vs Delhi Capitals | 44th Match, Narendra Modi Stadium | 07:30 PM IST |
| May 03, Wed | Punjab Kings vs Mumbai Indians | 45th Match, Punjab Cricket Association IS Bindra Stadium | 07:30 PM IST |
| May 04, Thu | Lucknow Super Giants vs Chennai Super Kings | 46th Match, Bharat Ratna Shri Atal Bihari Vajpayee Ekana Cricket Stadium | 03:30 PM IST |
| May 04, Thu | Sunrisers Hyderabad vs Kolkata Knight Riders | 47th Match, Rajiv Gandhi International Stadium | 07:30 PM IST |
| May 05, Fri | Rajasthan Royals vs Gujarat Titans | 48th Match, Sawai Mansingh Stadium | 07:30 PM IST |
| May 06, Sat | Chennai Super Kings vs Mumbai Indians | 49th Match, MA Chidambaram Stadium | 03:30 PM IST |
| May 06, Sat | Delhi Capitals vs Royal Challengers Bangalore | 50th Match, Arun Jaitley Stadium | 07:30 PM IST |
| May 07, Sun | Gujarat Titans vs Lucknow Super Giants | 51st Match, Narendra Modi Stadium | 03:30 PM IST |
| May 07, Sun | Rajasthan Royals vs Sunrisers Hyderabad | 52nd Match, Sawai Mansingh Stadium | 07:30 PM IST |
| May 08, Mon | Kolkata Knight Riders vs Punjab Kings | 53rd Match, Eden Gardens | 07:30 PM IST |
| May 09, Tue | Mumbai Indians vs Royal Challengers Bangalore | 54th Match, Wankhede Stadium | 07:30 PM IST |
| May 10, Wed | Chennai Super Kings vs Delhi Capitals | 55th Match, MA Chidambaram Stadium | 07:30 PM IST |
| May 11, Thu | Kolkata Knight Riders vs Rajasthan Royals | 56th Match, Eden Gardens | 07:30 PM IST |
| May 12, Fri | Mumbai Indians vs Gujarat Titans | 57th Match, Wankhede Stadium | 07:30 PM IST |
| May 13, Sat | Sunrisers Hyderabad vs Lucknow Super Giants | 58th Match, Rajiv Gandhi International Stadium | 03:30 PM IST |
| May 13, Sat | Delhi Capitals vs Punjab Kings | 59th Match, Arun Jaitley Stadium | 07:30 PM IST |
| May 14, Sun | Rajasthan Royals vs Royal Challengers Bangalore | 60th Match, Sawai Mansingh Stadium | 03:30 PM IST |
| May 14, Sun | Chennai Super Kings vs Kolkata Knight Riders | 61st Match, MA Chidambaram Stadium | 07:30 PM IST |
| May 15, Mon | Gujarat Titans vs Sunrisers Hyderabad | 62nd Match, Narendra Modi Stadium | 07:30 PM IST |
| May 16, Tue | Lucknow Super Giants vs Mumbai Indians | 63rd Match, Bharat Ratna Shri Atal Bihari Vajpayee Ekana Cricket Stadium | 07:30 PM IST |
| May 17, Wed | Punjab Kings vs Delhi Capitals | 64th Match, Himachal Pradesh Cricket Association Stadium | 07:30 PM IST |
| May 18, Thu | Sunrisers Hyderabad vs Royal Challengers Bangalore | 65th Match, Rajiv Gandhi International Stadium | 07:30 PM IST |
| May 19, Fri | Punjab Kings vs Rajasthan Royals | 66th Match, Himachal Pradesh Cricket Association Stadium | 07:30 PM IST |
| May 20, Sat | Delhi Capitals vs Chennai Super Kings | 67th Match, Arun Jaitley Stadium | 03:30 PM IST |
| May 20, Sat | Kolkata Knight Riders vs Lucknow Super Giants | 68th Match, Eden Gardens | 07:30 PM IST |
| May 21, Sun | Mumbai Indians vs Sunrisers Hyderabad | 69th Match, Wankhede Stadium | 03:30 PM IST |
| May 21, Sun | Royal Challengers Bangalore vs Gujarat Titans | 70th Match, M. Chinnaswamy Stadium | 07:30 PM IST |
Also Read: IPL 2023: 3 Bowler's Chennai Super Kings (CSK) Can Use As Death Over Specialist