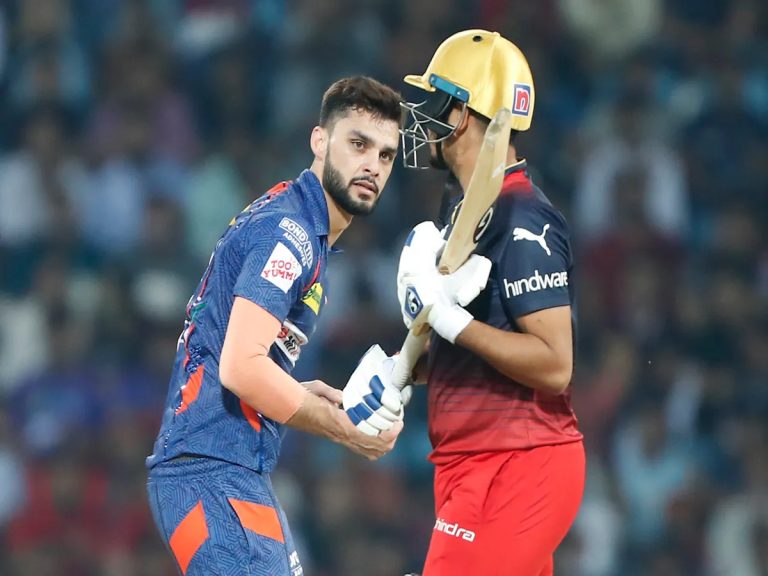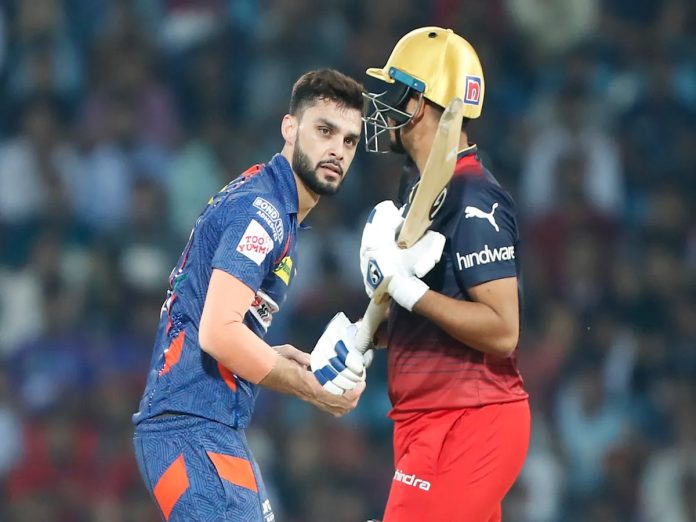 Royal Challengers Bangalore's journey in the Indian Premier League 2023 came to an abrupt end as they were shown the door after a disappointing loss to the Gujarat Titans in their final group-stage game on Sunday, 21 May.
Despite a brilliant century by Virat Kohli, RCB couldn't secure a victory as Gujarat's Shubman Gill responded with an outstanding century of his own, leading his team to a 4-wicket win.
The match took place at the iconic M Chinnaswamy Stadium, where RCB failed to defend their total of 198 runs against the defending champions, who had already secured a spot in the playoffs of this season's IPL.
The defeat dashed RCB's hopes of advancing further in the tournament, leaving their fans disheartened.
Naveen-ul-Haq, who was involved in a heated exchange with Kohli during the RCB vs LSG in the league stage, stirred controversy once again by sharing a popular meme on his Instagram account.
In the midst of RCB's loss, Naveen-ul-Haq, a player from another team, took to his Instagram story and shared a meme featuring a TV presenter laughing uncontrollably. However, this gesture didn't sit well with RCB fans, who quickly labelled it as crossing limits and expressed their discontent on social media, pointing out the insensitivity of the post.
It was a bitter pill to swallow for RCB and their supporters, but their spirited performances throughout the season should not be overlooked. As the IPL continues, RCB will have to regroup, analyse their performance, and come back stronger in the upcoming seasons to strive for championship glory once again.
Controversial Meme Sparks Speculation of Mockery
The meme posted by Naveen seemed to be a subtle dig at Kohli, implying that his team couldn't secure a spot in the playoffs while Naveen's team, the Lucknow Super Giants (LSG), did. This move didn't go unnoticed by fans, who interpreted it as an attempt to mock Kohli's failure to qualify for the next stage of the tournament.
Despite the animosity between Naveen and Kohli, the Lucknow Super Giants took a different approach. They appreciated Kohli's remarkable century, his seventh in the history of the Indian Premier League. With this achievement, Kohli surpassed Chris Gayle's longstanding record and became the first cricketer ever to achieve five centuries in the IPL.
Kohli's Legacy Amidst Banter
While the social media banter continues, it's important to recognize Kohli's outstanding feat and the impact he has had on the league throughout his career. Regardless of the team's playoff qualification, Kohli's records and contributions to the game are undeniably remarkable and worthy of admiration.
As the IPL progresses, fans can expect more thrilling encounters and rivalries that keep the tournament alive with excitement. The sport will always have its moments of controversy and banter, but it's crucial to maintain a sense of sportsmanship and respect for the players and their achievements.
Also Read: IPL 2023: 3 Talking Points Of RCB vs GT