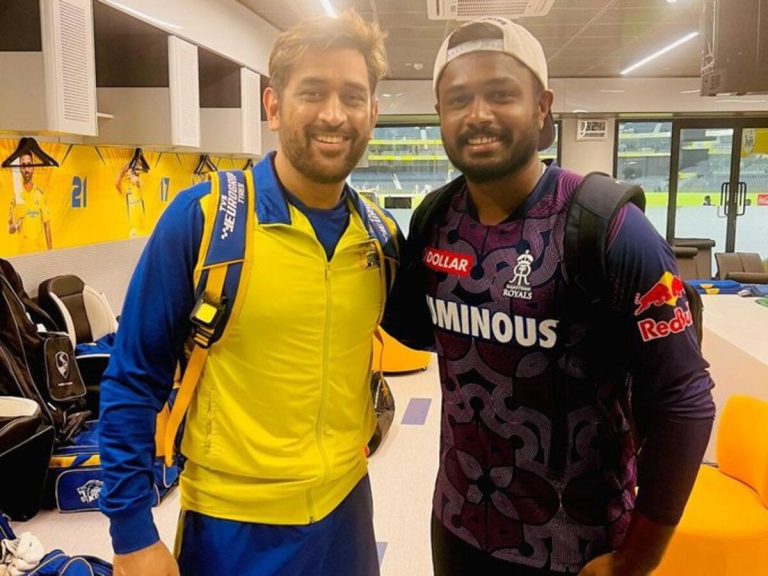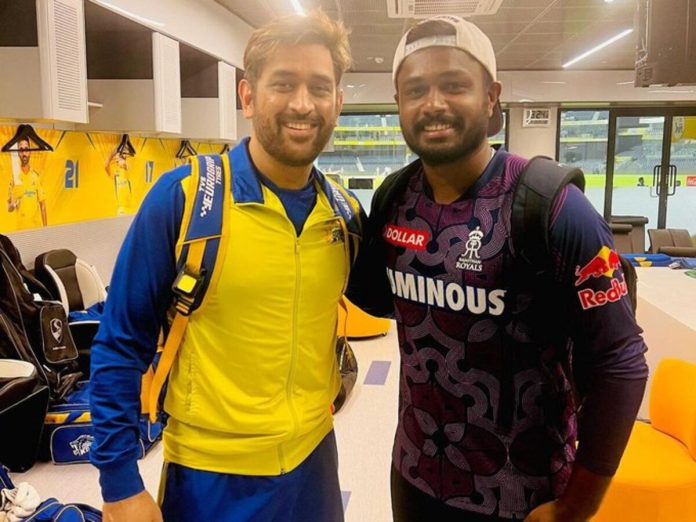 At Chennai's Chepauk Stadium, Sanju Samson led Rajasthan Royals to a historic three-wicket victory over Chennai Super Kings. In a game that featured an exciting final over, RR took up their third victory of the Indian Premier League 2023 by holding on to a score of 173 runs.
Before RR engineered the victory, the Chepauk audience was undoubtedly on their toes as the game appeared headed for a classic MS Dhoni finish.
On Wednesday, Dhoni came to bat at position eight for CSK and amassed a total of 32 runs in 17 balls with the help of three sixes and a four.
Dhoni scored 14 runs in the final over, which needed 21 runs to win, but he was still three runs short of victory. After finally winning the game, Sanju Samson shared his opinions on the victory and gained notoriety for referring to the illustrious Indian captain.
"Last two overs were tensed, I tried to push it deep but you are never safe with that guy (Dhoni). You have to have respect for that guy and to what he can do. Nothing works against him," Samson laughed while speaking in the post-match presentation.
Don't have good memories at Chepauk
Samson praised his players for maintaining calm and stopping MS Dhoni and Ravindra Jadeja from blasting every ball out of the park. He claimed that he had unpleasant recollections of the Chepauk stadium, where Rajasthan had defeated CSK in their final game there in 2008.
"You have to give credit to the boys. The bowlers kept their cool at the end and bowled really well, we also held on to our catches. I don't have good memories at Chepauk, never won here, and wanted to win today," Samson said about the match.
Samson discussed the match and noted that the first-half grip and turn of the pitch had an impact on the choice to start Adam Zampa rather than Jos Buttler.
"The ball was gripping and hence, we brought Zampa in as the impact player. We had a good powerplay with Rutu getting out and the thought was if we can get out of the powerplay without giving away too much then we have the spinners to do the job," Samson spoke about the game conditions.
You need to have self-belief
"The wicket was gripping, and I focused on varying my pace. I didn't want to give them the pace. This is my second season with Ashwin and we have bowled well in partnership. Zampa has played for Australia and we keep discussing in the nets as to how to bowl.
Sandeep backed himself and when Mahi bhai is batting, you need to have self-belief and Sandeep pulled it off and that is why runs were not scored. Close games always boost you up for the upcoming games," Yuzvendra Chahal said in post match conference.  
Also Read: Reliance Industries Signs Batting Powerhouse From Mumbai Indians for IPL 2023