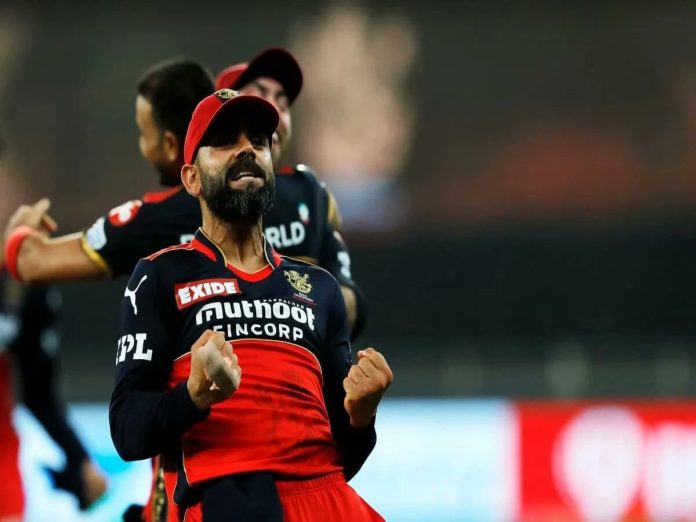 Cricket has long been considered a gentleman's game due to the sportsmanship displayed by its players. However, as with any sport, there are instances where players engage in behaviour that goes against the spirit of the game.
While cricket may still be considered a gentleman's game, it is important to acknowledge that it is not always played in a gentlemanly manner. Verbal banter or sledging is a common practice in cricket, where players use words to unsettle and distract their opponents.
This tactic is often used to gain a psychological advantage over the opposition. However, this type of behaviour is not in the spirit of the game and can lead to heated arguments and fights between players.
A recent example of this was the clash between Virat Kohli and Gautam Gambhir after an LSG vs RCB IPL match in 2023.
Both players were fined 100 per cent of their match fees for their involvement in the altercation. This incident serves as a reminder that while cricket may still be considered a gentleman's game, players must adhere to the principles of fair play and respect for their opponents.
Furthermore, instances of fighting and physical altercations have also occurred in the history of the IPL. Check the top 5 biggest fights in IPL history.
1. Virat Kohli vs Gautam Gambhir in IPL 2023
A heated argument between RCB star player Virat Kohli and LSG mentor Gautam Gambhir erupted after an IPL 2023 match in Lucknow, resulting in both individuals being fined 100% of their match fees.
The dispute was sparked by an incident where LSG bowler Naveen-ul-haq reportedly disrespected Kohli, prompting a strong retort from Kohli.
Gambhir also joined in, escalating the situation further. Despite the disciplinary actions taken against them, the incident has reignited tensions between the two cricketing personalities.
2. Kieron Pollard vs Mitchell Starc in IPL 2014
The IPL 2014 witnessed an unsightly altercation between Kieron Pollard, the hard-hitting batsman of Mumbai Indians, and Mitchell Starc, the fiery fast bowler of Royal Challengers Bangalore.
The incident occurred when Starc bowled a bouncer to Pollard and exchanged some verbal taunts. Pollard, visibly riled up, retreated from the crease without attempting to face the next delivery, leading Starc to hurl the ball at him.
In response, Pollard threw his bat at Starc, creating a tense situation on the field. The on-field umpires, along with the captains of the respective teams, Rohit Sharma of MI and Chris Gayle of RCB, had to intervene to calm down the situation.
3. Harbhajan Singh vs Ambati Rayudu in 2016
Tensions flared during an IPL match when Ambati Rayudu, fielding at deep mid-wicket, made a valiant effort to stop the ball, but it ended up crossing the boundary rope.
This incident quickly escalated into a heated exchange between Rayudu and the bowler, Harbhajan Singh, who reacted angrily and started hurling abuses at his teammate.
Rayudu, not one to back down, responded in kind and the two cricketers soon found themselves in a heated confrontation on the field.
4. Virat Kohli vs Gautam Gambhir in IPL 2013
The IPL 2013 match between RCB and KKR marked the first time that Virat Kohli and Gautam Gambhir, two fierce competitors and former teammates, engaged in a heated fight on the field.
Kohli, after being dismissed for 35 runs, responded aggressively to the KKR fielders, which sparked a fiery exchange with Gambhir, the KKR skipper.
The situation soon escalated, with both players exchanging heated words and engaging in a physical altercation, before being separated by their Delhi teammate and all-rounder Rajat Bhatia.
5. Harbhajan Singh vs S. Sreesanth in 2008
The first season of the IPL witnessed a shocking incident that sent shockwaves through the cricketing world. In a surprising turn of events, Kings XI Punjab emerged victorious in a comfortable win against the Mumbai Indians.
However, what happened next was even more shocking. Harbhajan Singh, in an uncharacteristic display of aggression, slapped Sreesanth in front of the crowd during the post-match handshakes.
Although no video footage of the incident exists, Sreesanth was seen crying in the aftermath, while an angry Harbhajan Singh was visibly upset.
Also Read: Social Media Storm: A Look at Virat Kohli's Cryptic Instagram Post Following His Spat with Gambhir and Naveen-ul-Haq