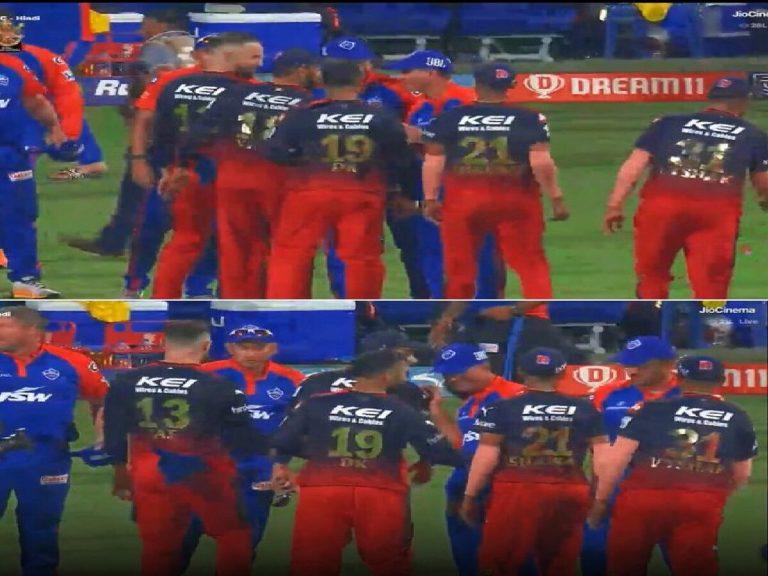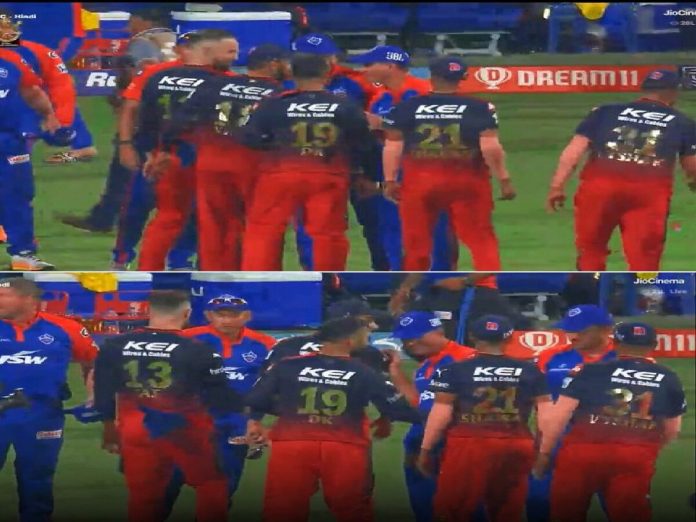 The world is aware of Sourav Ganguly and Virat Kohli's conflict. Kohli refused to shake hands with Ganguly after Royal Challengers Bangalore upset Delhi Capitals by 23 runs in IPL 2023 on Saturday, sparking the rivalry once again.
Former captain and BCCI President Ganguly is the Delhi Capitals' director of cricket at the moment. In the Indian Premier League, Kohli, a previous captain of both India and RCB, continues to play for the Bangalore team.
In a now-viral video, Ganguly, who was following the DC coach during the formal handshake between the two sides after the game, can be seen walking behind Kohli as they shake hands with Ponting before hurriedly moving away.
After the game, both teams' players and support staff exchanged customary handshakes. Ganguly stood directly behind Delhi head coach Ricky Ponting, while Kohli stood behind RCB skipper Faf du Plessis.
When it was Ganguly's turn to greet Kohli, the latter appeared to decline, and the footage of this went viral on social media. Ganguly shook hands with Du Plessis first. Ponting can be seen in the video urging Kohli to shake hands with Ganguly but the RCB star repeatedly refuses.
Watch Video –
Earlier in the game, when Kohli had taken Aman Khan's catch in the 18th over of the Delhi Capitals' inning, Kohli flashed Ganguly a glare inside the Delhi Capitals dugout.
What is the Kohli-Ganguly conflict?
Kohli's feud with Ganguly began in the summer of 2021 when India toured South Africa. Ganguly was the BCCI president at the time, and Kohli had just stepped down as T20I captain.
Following Kohli's resignation, Ganguly revealed that the BCCI had asked the star batter to continue in the role. In response, Kohli refuted Ganguly's remarks. Kohli was then relieved of the ODI captaincy. He eventually resigned as Test captain in January 2022, after India lost the Test series to South Africa.
Also Read: Ranbir Kapoor Set To Play Lead Role In Sourav Ganguly Biopic, Other Cast To Be Announced