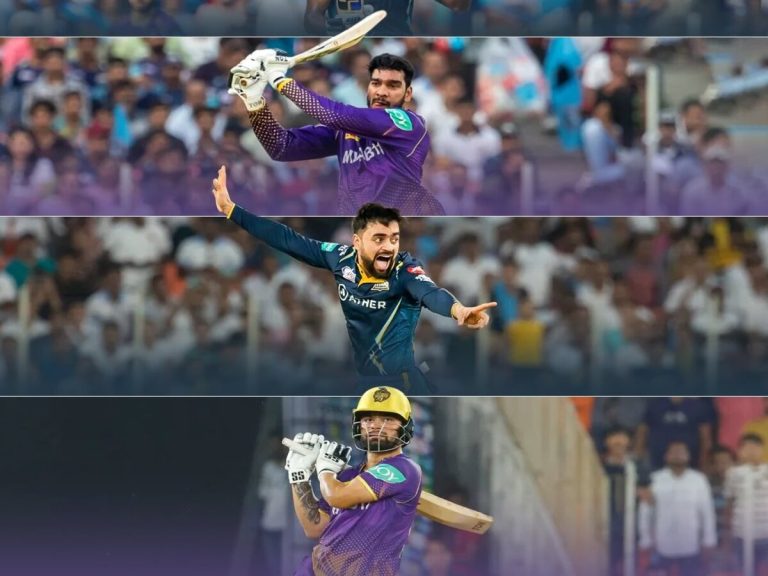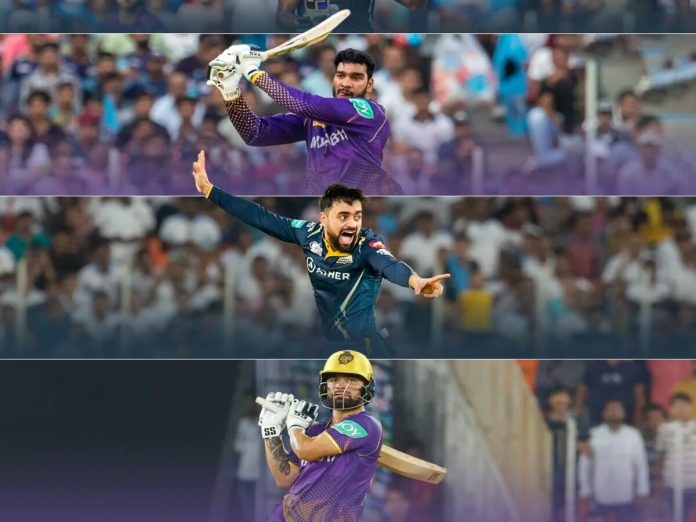 On April 29 at the Eden Gardens in Kolkata, the IPL 2023 Match No. 39 will pit the Kolkata Knight Riders (KKR) against the Gujarat Titans (GT).
This season, the Gujarat Titans have appeared to be a force once more. GT has maintained their position in the top four after a strong start. With five victories and just two defeats, GT is already in strong shape to defend its crown. 
They have now won two straight games. However, only one of the team's two losses to this point came against the Kolkata Knight Riders. Incredibly, Rinku Singh hit five sixes in a row to wrest control of the match away from them.
On the other side, when it comes to KKR, the team was able to break free from the chains of four consecutive losses to RCB in their most recent game. Their confidence will soar if they perform both offensively and defensively in the game against the Royal Challengers Bangalore. GT will seek retribution, while KKR will try to make winning a habit.
When it comes to selecting your fantasy team, the choice of captain can be crucial in determining your team's success. In this article, we will take a look at the top three captain picks for the KKR vs GT fantasy team.
Nitish Rana (KKR)
For your fantasy team's captain, Nitish Rana is a great choice because he has a track record of success in the IPL. He can captain his side to success since he is a shrewd batsman and a dynamic player. 
In the previous game, he scored a crucial 48 runs off just 21 pitches, leading Knight Riders to a 200-run total. With an average of 28.62 and a strike rate of 152.66 over his first eight games, he has scored 229 runs.
Nitish is a dependable fielder who can contribute significantly because of his excellent fielding abilities. He is an excellent pick for captaining your fantasy team because he has a proven track record and the ability to score in all three areas of the game.
Jason Roy (KKR)
Jason Roy has already shown his bat talents in just two IPL 2023 games. He has only participated in three games this season, but in those three games, he has scored 160 runs with an average of 53.33 and a strike rate of 170.21. In his last two games, Roy has scored a half-century.
Despite losing both of his games against the Chennai Super Kings (CSK) and Delhi Capitals (DC), he has cemented his place in the team. However, he made a crucial contribution of 56 runs off of 29 balls in the most recent game against RCB (Royal Challengers Bangalore), which allowed KKR to surpass 200 runs.
Rashid Khan (GT)
In their first meeting this season, Rashid Khan took a hat trick against Kolkata. For the Titans this year, he has taken the most wickets. With an average of 16.14, an economy of 8.07, and a strike rate of 12.1, Rashid has taken 14 wickets in seven games.
Kolkata has also been the weakest team against right-arm wrist spin this season, averaging 13.18 points worse than every other club. Rashid Khan is a strong candidate to lead KKR against GT.