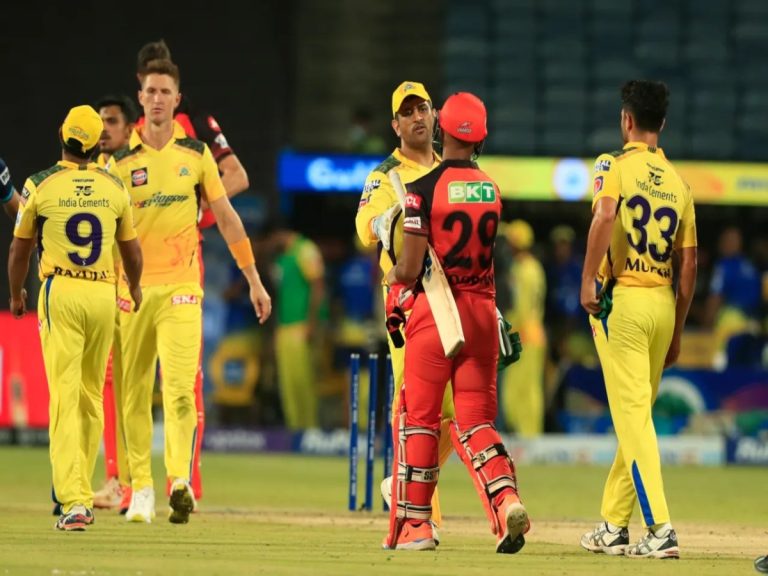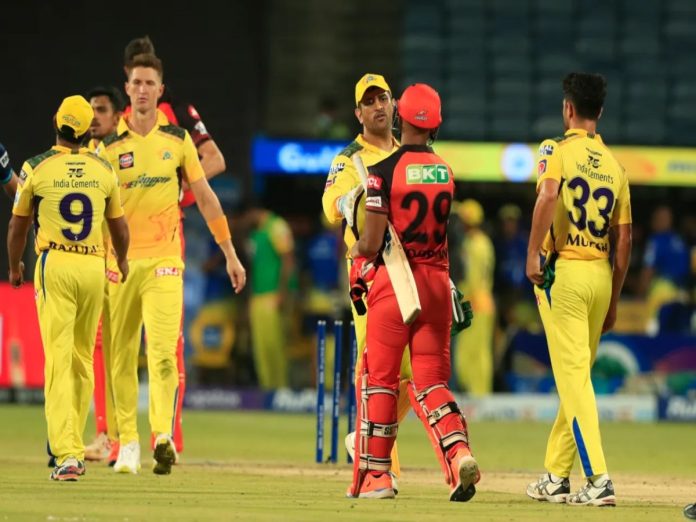 On Friday, April 21, at the MA Chidambaram Stadium in Chennai, the Sunrisers Hyderabad (SRH) and the Chennai Super Kings (CSK) will play in the 29th game of the IPL 2023.
With three victories in five games this season, Chennai Super Kings have performed exceptionally well. Ruturaj Gaikwad and Tushar Deshpande, have excelled for CSK and will be eager to continue this success in front of their home audience.
With two victories in five games, their opponents, Sunrisers Hyderabad, have displayed some form. SRH are prepared to face the Super Kings at Chepauk, despite the fact that they are coming off a defeat to the Mumbai Indians.
Cricket fans and fantasy sports fans are getting ready to build their own fantasy teams and compete with one another as the CSK vs SRH match is quickly approaching. The right player selection is one of the most crucial elements in fantasy cricket. After losing to RR in Chepauk, MS Dhoni would be eager to give the CSK home fans a victory in this home game. Check Top Fantasy Picks between CSK vs SRH.
Ravindra Jadeja (CSK)
The Indian all-rounder Ravindra Jadeja is another player you must select for your fantasy team. Jadeja is a talented player who can make an impact in every area of the game. He is an outstanding fielder, a reliable lower-order batsman, and a great left-arm spinner. He can help your fantasy team score points in a variety of categories thanks to his skills.
He has consistently played well with the ball for the Super Kings. With an average of 20, an economy of 7.05, and a strike rate of 17, he has six wickets in five games.
Devon Conway (CSK)
An aggressive batsman who enjoys attacking the opposition is Devon Conway. He is able to hit the ball to all parts of the ground and score runs quickly. Because of his aggressive hitting style, Conway is a threat in the game's shortest format and can help you boost your fantasy point total.
He has two half-centuries to his credit and enters this match having scored 83 runs off of 45 balls in the last match. Conway has raced for a total of 181 runs in five games this season, averaging 36.2 and a strike rate of 148.3.
Ajinkya Rahane (CSK)
Ajinkya Rahane is a seasoned IPL player who has represented a number of IPL teams throughout the years. He's played in a variety of situations and against a variety of opponents, which makes him a wise choice for your fantasy team. Rahane's expertise can be useful in time-sensitive scenarios, and by doing so, you'll gain important fantasy points.
Among the top five run scorers for the CSK, he has the greatest strike rate. Rahane has scored 129 runs in three innings at a strike rate of 195.45 and an average of 43.
Rahul Tripathi (SRH)
Rahul Tripathi is a skilled Indian batsman who has established himself during the past several IPL seasons. Rahul Tripathi is a dangerous player in the game's shortest format because of his explosive batting style. With his aggressive strokeplay, he may swiftly rack up runs and put the opposition out of the game.
Rahul Tripathi has 125 runs in five games this season, showcasing some of his talents. Tripathi is an excellent option for your CSK vs SRH Dream11 prediction team because he is expected to score a big goal.
Bhuvneshwar Kumar (SRH)
Another great option for your fantasy team is the SRH fast bowler Bhuvneshwar Kumar. In the IPL, Bhuvi has consistently performed well for SRH as a strong swing bowler. He is also a competent fielder and a productive hitter in the lower order. He makes a great pick in CSK vs SRH clash due to his experience, leadership qualities, and reliability in picking wickets.
Also Read: CSK vs SRH Dream11 Prediction, Top Fantasy Picks, Player Availability News, Match 29 IPL 2023, 21st April 2023