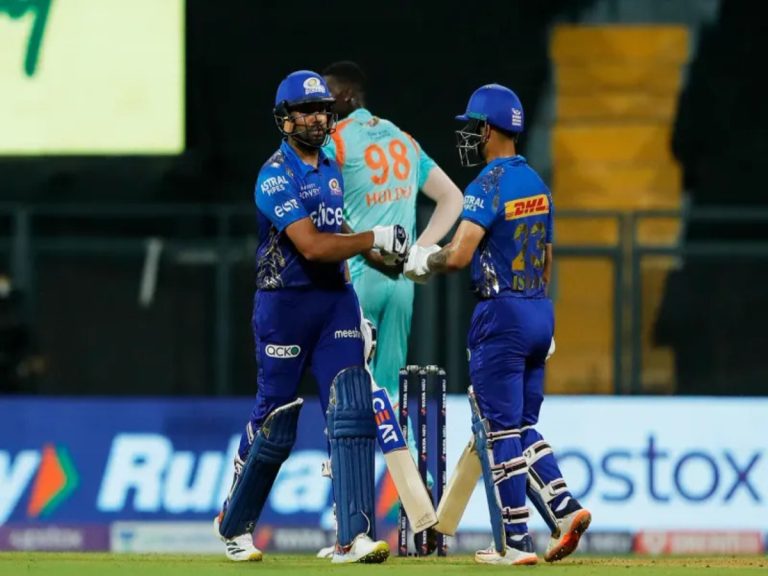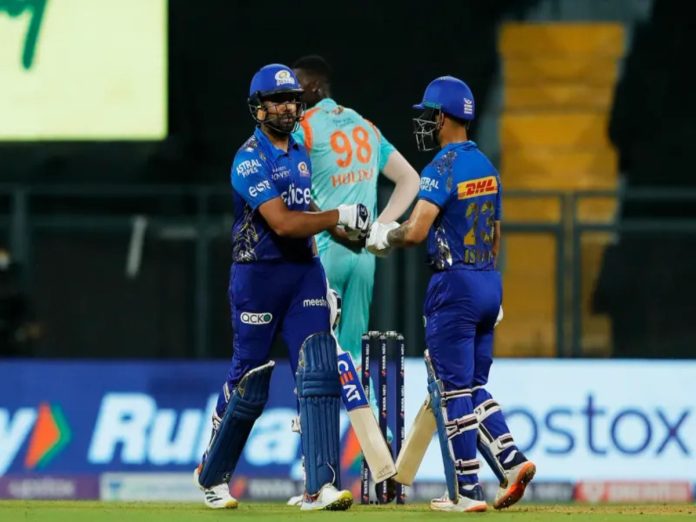 On May 16, the 63rd match of the IPL 2023 will take place at the Ekana Cricket Stadium in Lucknow between the Lucknow Super Giants (LSG) and Mumbai Indians (MI).
MI has been in excellent form lately, winning four of their past five games in large part due to Suryakumar Yadav's outstanding batting display. MI will be aiming to finish in the top four of the points standings because their bowling has been strong in recent games.
Although KL Rahul's injury avoided him from playing, LSG is still in the running for one of the top four spots. Despite this, LSG is still a strong team that, on its best day, can overcome any team.
In this encounter, both teams will be vying for two crucial points, and Lucknow is in for a fierce battle. Having the ideal players on your fantasy team is essential because both teams are vying for key points. Here are the top five must-have fantasy picks for the LSG vs MI game.
Suryakumar Yadav (MI)
This IPL season, Suryakumar Yadav has been in incredible form. He has been the backbone of the Mumbai Indians' batting with 479 runs in 12 games, including four fifties and one century.
He can be a top pick on your fantasy squad due to his ability to score early and dominate the opposition's bowlers.
Piyush Chawla (MI)
For the Mumbai Indians this season, Piyush Chawla has been among the top players. He is his team's leading wicket-taker with 19 in 12 games at an average of 18.78, a strike rate of 14.84, and an economy of 7.59.
Chawla is a crucial player for your fantasy team due to his expertise and propensity for taking wickets in the middle overs.
Krunal Pandya (MI)
Although Krunal Pandya has had a mixed season thus far, he has put in some strong efforts both with the bat and the ball. He has taken eight wickets and scored 122 runs in 12 games.
However, he has a solid record in Lucknow, where the playing field is favourable for spin, and he is probably going to be very important in the forthcoming match. Pandya is a fantastic addition to your fantasy team thanks to his all-around skills.
Cameron Green (MI)
This season, Cameron Green has been a revelation for the Mumbai Indians. The young all-arounder has a strike rate of 148.92 and has scored 277 runs in 12 innings at an average of 39.57.
Additionally, he has six wickets from his medium-pace bowling. Green is a great addition to your fantasy team because of his steady performances with both the bat and the ball.
Nicholas Pooran (LSG)
This season, Nicholas Pooran has been the star player for the Lucknow Super Giants. He has played some match-winning innings for his team with 292 runs in 12 games at a strike rate of 173.81. Pooran is a strong candidate to be in your fantasy team because of his powerful batting.
Also Read: IPL 2023: Top 3 Captain Picks For LSG vs MI Fantasy Team